Why money matters more to American politics than democracy
Tomorrow, the US takes the first step towards choosing its next president. Except, it really did that about two years ago.
Today, the US takes the first step towards choosing its next president. Except, it really did that about two years ago.
If you're already sick of the American election cycle, you're in good company - most Americans appear to loath it too.
The state of Iowa is holding the first formal vote to choose a Republican Party candidate to stand against Democratic President Obama. Those competing for the honour, or curse, of heading into that battle have been debating each other for months on end, spending tens of millions of dollars on attack ads and enough rhetoric to make Indian politics look positively productive and civil.
The names of the potential opponents don't really matter. A few will likely drop out after Iowa, and the top three might switch positions as the votes pass to states such as New Hampshire, Florida and South Carolina.
Already President Obama has a war chest of $99 million to counter some as-yet unnamed individual, more than all the Republican field combined.
The total cost of the 2012 vote is estimated to top a staggering $1 billion.
In a nation that has allegedly been obsessed with government wastage to such an extent they nearly drove the nation to default last summer, they're still willing to waste a billion for the privilege of leading a country more or less owned by China. And at a time when politicians profess to care so much about those millions of unemployed Americans, they're certainly willing to spend more freely than any family living on welfare could ever afford to.
In 2011, we saw debt cripple a number of countries. And money dictated who leads them.
Greece and Italy both lost their democratically elected prime ministers in favour of technocrats, simply to try to calm the markets in foreign countries. That's such an outstanding abdication of national democracy it's amazing some Europeans were willing to do it with the fascism in world war two still within living memory of a few elders.
It's not much different anywhere else, but we don't notice it as much, or we choose to ignore it. If the US is willing to blow a billion this year to choose a president, is the decision made by voters, or by the donors who combine to form that billion? If you think it's about the ballot box, check out the New York Times' tracking of campaign cash and see how democracy is really lubricated.
In the UK, there are limits on financing and advertising in particular, even as the turnout continues to decline, with few voters bothering to turn up at ballot boxes. And the fewer the voters, the greater the chance that they will be affected by door-to-door campaigning and advertising, however limited.
Why will the US election be so costly this time? It's not just thanks to inflation, though we're all suffering from that one. This is money to combat America's decline. For whatever reason — Obama's race, his rhetoric or his perceived or actual politics — some vocal Republicans really HATE Obama.
America isn't growing and can't grow at the pace of China or others and Republicans blame Obama, even though they were in charge before him. The US also started a couple wars in the naughties and people just stopped admiring or even fearing the nation in the same way they used to.
It became a caricature of itself, almost ungovernable in the past year certainly as Republicans and Democrats declare all-out ideological warfare. They see riots and protests in countries such as Egypt and realise they're no longer supporting the right dictator, and feel a sense of panic at the loss of control. So the richest Americans will dump as much money as possible into an endless political war of attrition, just to lead the country and feel better about themselves.
Ordinary American citizens could care less. They're busy leading lives, raising families, trying to stay employed. And you would have to assume they're pretty unimpressed at how wasteful — and lengthy — this election cycle is becoming.
Maybe some politician will clue in that the money spent on getting them elected would actually be better directed at improving the nation. But then they wouldn't be spending on advertising, and they'd never get elected.
The US likes to divide itself politically between red and blue. But, the real colour this year will be the green of money, envy and greed. And, money will win by a landslide.
Find latest and upcoming tech gadgets online on Tech2 Gadgets. Get technology news, gadgets reviews & ratings. Popular gadgets including laptop, tablet and mobile specifications, features, prices, comparison.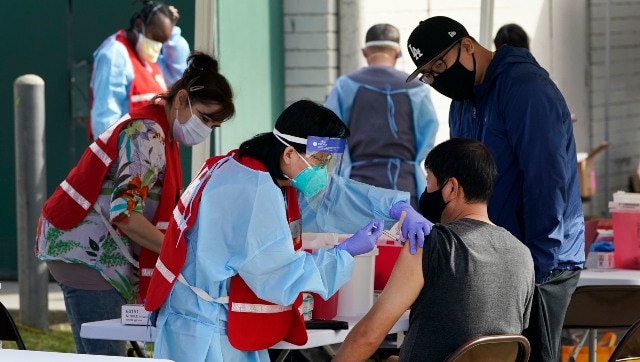 World
The plan, which would require congressional approval, is packed with proposals on healthcare, education, labour and cybersecurity
World
Biden has resisted calls to move the celebration indoors for the sake of safety. His inauguration committee had already been planning a scaled-back celebration with virtual components because of the coronavirus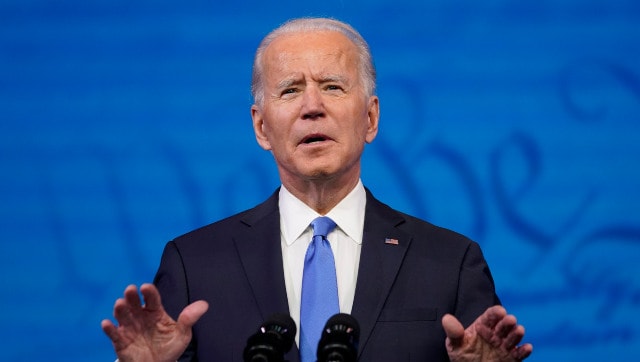 World
Biden will ask the Department of Education to extend the existing pause on student loan repayments for Americans with federal student loans, and will and re-join the Paris Agreement, Ron Klein said