Why isn't President Duterte scrambling to soothe tension after insulting Barack Obama?
Diplomacy is the art of saying nice doggie till you find a rock, Will Rogers had once said. The Philippines' President not only threw the parameters of the art into the river but dropped a boulder.
Diplomacy is the art of saying nice doggie till you find a rock, Will Rogers had once said. The Philippines' President not only threw the parameters of the art into the river but dropped a boulder.
Not many people call the US president a 'sumofabitch' and a 'sumofawhore' (deliberately misspelled) and that,too, in public.
For sheer bad manners it is tough to beat.
But according to Duterte fans, Barack Obama should have stayed out of the drug wars in the Philippines and not attacked the crackdown in which over 2,000 people have been netted. Duterte's argument is that if you want to play softball that's your call ,stay out of our business.
As if to prove that he didn't care a toss in the wind about Obama, Duterte followed it up with an imposition of an state of emergency because of the Davao bombing.
Now, usually such political gaffes are unintended to be heard, like in cases where the microphone is still on or you are being secretly taped and pay the price for indiscretion. Not often do you have a bitterness through bluntness but President Duterte certainly lived up to his reputation and beyond when he slurred US President Obama with multiple yelps of profanity just before they were supposed to have their first one-on-one meeting.
That Duterte made the comment at a press conference only exacerbated the situation. After demanding that the incident be verified, Obama elected to cancel the meet and went off to spend some time with other leaders.
Nix it, said Obama, don't want to meet the foul-mouthed man.
That inimical nations might engage in badmouthing each other's leaders is an occasional hazard but even there trade and commerce dictate a certain civility and there are no cases that one can recall where adversaries not at war have gone this far. For two nations that have military pacts and a level of high interdependence, this is an unfortunate development. As much as America needs a friendly in the Far East so does the Philippines, which needs to keep Washington happy.
Was President Obama justified in cancelling a very important meet following the end of the rather clumsy and frosty G20 meet in China?
While there were rumours later that Duterte had retracted for the sake of the greater good and separated America from the President, for whom he has no respect, nothing concrete was done to ameliorate the situation.
Instead Duterte seems unrepentant and indifferent to his verbal assault.
Should Obama have risen above the rudeness and gone for the greater good or did he do the right thing?
He couldn't possible have been the bigger man after the slurs.
By the same token should President Duterte stop living up to his reputation as a' this is what you get' sort of guy who shoots from the hip. If you shoot from the hip your nation might have to pay a price. Now, there might be some people who feel he is one heck of a guy for not being intimidated by the US President. But the more circumspect advisors must be stunned at the reversal by Obama and wondering how to engage in damage control.
The Duterte protocol (or lack of it) does not include any sense of apology so that would be a block. One also cannot see Obama overly worried about making peace as he saunters into the straight of his presidency. While one can expect a decent amount of feverish activity at the support levels as ruffled feathers are calmed for now the Philippines' President might realise that when the buck stops with you and you are not simply making off the cuff remarks in an election then being a maverick comes with a price.
Sports
The US have won four of six Olympic titles since women's football was introduced to the programme in 1996, but suffered a heavy defeat by the same team that knocked them out on penalties in the quarter-finals in Rio.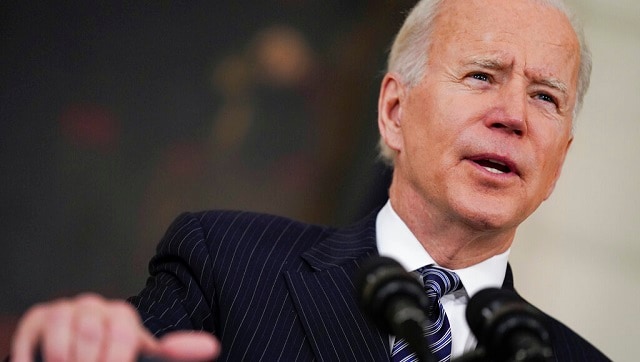 World
Biden said the US military will continue to assist Iraq in its fight against the Islamic State, and the security relationship will be focused on training and intelligence-sharing
Sports
Diaz, 30, was already assured a place in her country's sporting folklore, alongside the likes of Manny Pacquiao, as the only woman from the sprawling archipelago ever to win an Olympic medal when she took a surprise silver in the 53kg class in Rio five years ago.