Why is US giving Pakistan weapons to be used against India?
In the context of the recent continuous tensions on the LOC, it is useful to take a hard look at the unhealthy US-Pakistan relationship of dependence, if only as a reminder of how some things never change.
The Pakistani military's signals to India are clear and present. The continuous attacks along the Line of Control are an unmistakable attempt to shatter the peace, break the long-held ceasefire and pull the rug from under the shaky feet of Prime Minister Nawaz Sharif.
The decade-old ceasefire needs to be maintained even though the Pakistan army and its affiliated jihadis would like nothing better than to destroy it and start the pot boiling. It would be a disaster to return to the days of easy infiltration into Jammu and Kashmir under the cover of heavy fire from the Pakistan army.
The Obama Administration needs to tell its friends in Rawalpindi in no uncertain terms to maintain the sanctity of the ceasefire. But so far, apart from anodyne statements implying equal responsibility for the killings on the LOC, it has said nothing to rein in the Pakistani military.
What's more, it continues to quietly furnish sophisticated military weapons to Pakistan that are highly unsuitable against terrorists but very suitable against India.
In the context of the recent continuous tensions on the LOC, it is useful to take a hard look at the unhealthy US-Pakistan relationship of dependence, if only as a reminder of how some things never change.
Pakistan's army chief, Gen. Ashfaq Parvez Kayani, clearly the tactical winner in Afghanistan, is busy bolstering his arsenal against India in the fog of war. And with American blessings. He has amassed a goodly pile of big, new toys.
That Gen. Kayani would take maximum advantage of the US was expected but that Americans would stretch, tamper, and make a mockery of their own laws to allow it was not. That India's interests would once again be ignored was surprising. Call me innocent.
The old mindset of some "babus" in the US State and Defence departments to keep Pakistan as a "regional balancer" against India is alive and well – an idea that incidentally also fits in with China's plan of action. One official familiar with this thinking said the babus want the "Rawalpindi boys to be able to face India with dignity." Thus the largesse of American weapons. Oh boy, I said.
The "dignity" has been furnished since 9/11 in the form of $20 billion, more than half of it in military aid of various kinds. The US government has funded eight P-3C Orion maritime patrol aircraft, 2,000 TOW anti-armor missiles, 14 older model F-16 fighter jets, 59 T-37 trainer jets, one missile frigate, six AN/TPS-77 surveillance radars, and 20 Cobra attack helicopters among other weapons for Pakistan.
The figures are in a report published in July by the Congressional Research Service (CRS), the non-partisan analytical arm of the US Congress. The report says the US Defence Department "characterized" the F-16 fighters, P-3Cs and anti-armor missiles as "having significant anti-terrorism applications." The State Department claimed everything fits under "counterterrorism efforts, broadly defined."
The broad is very broad in this case. The babus told CRS these weapons increase regional stability and "allow Pakistan to feel more secure vis-à-vis India, its better equipped neighbor."
Psychoanalysis of what makes Pakistan "feel" more secure apart, what is galling is US officials "fiddling with the intention and spirit" of their own laws, in the words of one American analyst.
Moving on to the pipeline of weapons -- Pakistan has paid $1.43 billion from its "own" funds to buy 18 new F-16 advanced combat aircraft. It has bought a variety of heavy bombs and 500 – repeat 500 --AMRAAM air-to-air missiles for $629 million. It also bought 100 Harpoon anti-ship missiles and 500 Sidewinder air-to-air missiles for a total of $400 million. Just for comparison -- India bought 24 Harpoons from the US in 2011 for $170 million.
Pakistan military's liquidity may astonish some, given that the country's economy is in dire straits and is constantly mortgaged to the IMF. So how did they do it? Well, it was rather elementary. The US has transferred humongous amounts of money to Pakistan since 2002 leaving enormous scope for fiddling the books.
The gravy train is called the Coalition Support Funds (CSF), which is actually meant to "reimburse" Pakistan for its "operational and logistical" support to US troops. On this train came $10.7 billion as of June this year.
Call it the great train robbery – the money was paid against actual (overinflated) invoices with little oversight. Most of this money likely came back to the US in the form of "Pakistani national funds" to buy the advanced weapons. These couldn't be funded through US government programs because they were so blatantly inappropriate for fighting terrorists that even the most expanded American definition of "counterterrorism" couldn't justify them.
The18 new F-16C/D Block 52 aircraft with advanced avionics valued at $1.43 billion and already delivered probably came from this liquidity. On the books the money is to feed, clothe and house poor Pakistani soldiers and supply them with ammunition while they take on the bad guys in the northwest of the country.
So rampant was the "mismanagement" of CSF, the US Congress was forced to look into it. A report by the Government Accountability Office in 2008 asked for more accountability and oversight on Pakistan's reimbursement claims. But nothing changed in essential terms because the 2014 deadline for US withdrawal was approaching.
President Obama, who once clearly understood Kayani's anti-India game, appears to have changed tack. His administration quietly issued two waivers in September 2012 and February 2013, setting aside its own certification requirements for Pakistan – that it cooperate on counterterrorism and non-proliferation. Curiously, the waivers didn't make a splash in major US newspapers.
Ironically, Secretary of State John Kerry, who as senate chairman envisioned a "new" relationship with Pakistan by bolstering the civilian government, now oversees the dilution of that very idea. Sharif is not on his speed dial list. But Gen. Kayani probably is.
Where does this leave US goals of a strategic partnership with India is a good question to ponder.
First Cricket News
Misbah said while some might play down the wins over Zimbabwe but the success in South Africa and Zimbabwe was very satisfying.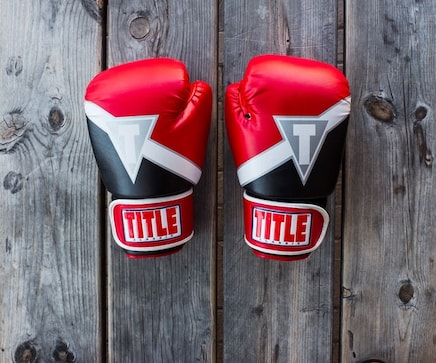 Sports
The event was to be held in India originally but the country lost the hosting rights after failing to pay the host fee last year. An irate AIBA then awarded the competition to Serbia.
First Cricket News
Pakistan are due to play three Tests and three Twenty20 internationals in the Caribbean after their successful tours of South Africa and Zimbabwe.