Why is Sarin such a lethal chemical weapon? All you need to know
What is Sarin gas, and why does it have such a devastating effect on the human body? Here are some key facts:
The Obama administration claims that the Syrian government perpetrated a sarin gas attack on 21 August, which it claims killed 1,429 people, including 426 children. Subsequently selected senators were shown 13 graphic videos which showed images of adults and children convulsing and foaming despite no blood and obvious wounds on their bodies, signs of suffering from a chemical attack.
"Men sprawled on a tile floor, shirtless and convulsing. Children, too, seemingly unable to control their shaking and flailing. Panic and screams in the background…"—These were some of the hard-to-stomach images that the Obama administration has shown a select group of senators in closed-door briefings to make the case that a limited military attack on Syria is justified, reported CNN.
But what is Sarin gas, and why does it have such a devastating effect on the human body? Here are some key facts:
* According to the Christian Science Monitor, Up to 500 times more toxic than cyanide,Sarin is a colorless and odorless liquid that causes severe muscle spasms, vision loss, and asphyxia, and which can kill within a minute of contact in extreme cases.
* Sarin is a nerve agent, which means that it attacks the central nervous system. It stops nerve endings in muscles from switching off. Death will usually occur as a result of asphyxia due to the inability to control the muscles involved in the breathing function. According to this article in the council of foreign relations website, One hundred milligrams of sarin (about one drop) can kill the average person in a few minutes if he or she is not given an antidote.
* Sarin was declared a weapon of mass destruction by the United Nations' Chemical Weapons Convention. According to CS Monitor, Syria is one of six countries that have not signed the report.
* According to the centre for disease control and prevention, Sarin mixes easily with water. Following the release of sarin into water, people can be exposed by touching or drinking water that contains sarin.
* The CDC site also says that sarin is the most volatile of the nerve agents. This means it can easily and quickly evaporate from a liquid into a vapor and spread into the environment. People can be exposed to the vapor even if they do not come in contact with the liquid form of sarin.
* Because sarin vapor is heavier than air, it will sink to low-lying areas and create a greater exposure hazard there.
* Sarin was the chemical used in the 20 March 1995 Tokyo subway attacks.
* Sarin originally was developed in 1938 in Germany as a pesticide. The compound, which followed the discovery of the nerve agent tabun, was named in honor of its discoverers: Schrader, Ambros, Rüdiger and Van der Linde.
* Even a small drop of sarin on the skin can cause sweating and muscle twitching where sarin touched the skin.
* There are antidotes available for Sarin, but need to be administered quickly to prove effective. However even these will not help in cases of massive exposure to the nerve agent.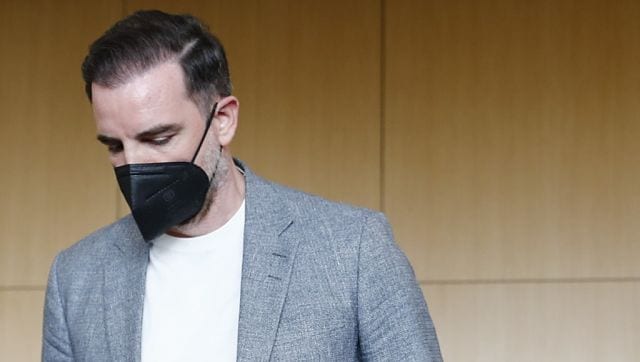 Sports
Prosecutors say the 2002 World Cup finalist passed on 29 pornographic files to three women via WhatsApp.
science
Located in Zugspitze and Berchtesgaden Alps, Germany's five glaciers have lost about two-thirds of their volume in the past decade.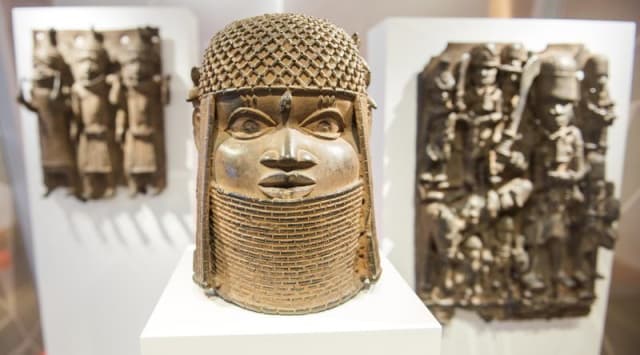 World
Germany's minister for culture, Monika Gruetters, said the Benin Bronzes were a key test for the way the country deals with its colonial past.