Why India is concerned about supplying arms to Afghanistan
From across the Hindu Kush, a plea for Indian help. Hamid Karzai wants New Delhi to provide artillery and military transport aircraft. It won't cost India much—but New Delhi is worried about upsetting Pakistan, and wary of making commitments before it becomes clear which way the political wind is blowing in Kabul.
Early this month, border guard Muhammad Kasim sauntered over to the Pakistani soldiers who had begun to erect fortifications near his dusty outpost in southern Afghanistan. He demanded they leave—and the words were followed by bullets.
Kasim was killed, and three other Afghans injured, in clashes that went on for six hours. Protestors have since marched through Afghanistan's cities shouting anti-Pakistan slogans, undaunted by a Taliban attack that claimed 11 lives. President Hamid Karzai has been riding wave of public anger, calling on the Taliban to "to drop their weapons against Afghanistan's people and aim at where the hostility is coming from".
Karzai arrived in New Delhi on Tuesday, armed with a short but lethal wish-list that will let him aim wherever he wishes: 105 millimetre artillery, An.32 medium-lift aircraft, bridge-laying equipment, trucks. The equipment Karzai seeks isn't a military game-changer, but then the reason he wants isn't killing. The request is in fact a signal to Pakistan—a warning that if Islamabad continues to sponsor jihadists, the price will be a growing Indian military presence in Afghanistan.
India promised, in a strategic partnership agreement signed in 2011 to assist in "the training, equipping and capacity building programmes for [the] Afghan National Security Forces". New Delhi, though, has stalled Karzai since his requests for military hardware were first revealed in November, 2012. Prime Minister Manmohan Singh's cherished pursuit of peace with Pakistan, the government feared, would be dead if India went down that road. New Delhi thus chose to dither—but it's running out of time to take a call.
Fighting along the Durand Line—the 2,640km. frontier drawn by imperial administrator Mortimer Durand and Afghan amir Abdur Rahman Khan in 1893, but never ratified by Kabul—has erupted periodically since 9/11. Last year, attacks by jihadist groups operating with Pakistan army support set off skirmishes which ran through the summer and autumn. In 2007, clashes broke out when the Pakistan army sought to erect fences inside Afghan territory in the Angoor Adda area, along the border with South Waziristan. In the summer of 2003, the Afghan government claimed Pakistan established bases up to 600 metres inside its territory.
In essence, Pakistan has been seeking to enforce the Durand Line, occupying positions vacated by departing international forces, and thus assert its sovreignity over ethnic-Pashtun tribes on its side of the border.
Kabul has, in turn, done its best to stop the line from settling.  The message is simple: if the Pakistan army doesn't stop trying to install its jihadist proxies north of the border, Kabul will stoke Pashtun irredentism.
Last year, some thought the two sides had reached a deal. Pakistan promised to move incarcerated Taliban commanders to Doha, and thus facilitate negotiations between them and Afghan peace council chief Salahuddin Rabbani.  In the event 18 low-ranking Taliban were released—but remained on in Pakistan, most without severing their links to the insurgency.  Pakistan's Inter-Services Intelligence shot down Afghan demands for key pro-dialogue Taliban leader Abdul Gani Baradar. To make things worse, terrorist commanders like Islamist warlord Jalaluddin Haqqani continue to operate from safe havens inside Pakistan.
The key hardware Afghanistan wants include hand-me-down A2.A18 105-milimeter howitzer, a robust and rugged weapon India has used for years. The Afghan army has an estimated 84 second-hand A2.A18s—also known as the D.30—donated by Slovakia and Bosnia. The Afghan army also has an estimated two dozen 155-milimetre Korean war vintage M-114A1 howitzers.  India is in the process of phasing out its 105-milimetre M.1954 130-milimetre with state-of-the-art United States-made M.777 howitzers, as part of an $14 billion programme.
In addition, Afghanistan wants urgent assistance to get its mothballed fleet of Antonov An.32 medium transport aircraft back into the air. Earlier this year, the Afghan army lost its second-hand Finmeccanica G.222 transports, after the United States cancelled the $317 million deal which had enabled their induction in 2008. The G.222s had to be grounded because of airworthiness problems in December, 2011 and March, 2012.  The Afghan army is now forced to operate using a fleet of six Cessna 182 light transports, essentially commuter planes.
Karzai wants to have the six An.32s given to his country by the Soviet Union refitted in the Ukraine, where the Indian Air Force is upgrading its own fleet of 105 aircraft. Indian air force sources have told Firstpost that the An.32—which, brand new, comes with a price tag of $6-9 million—is a rugged aircraft that has proven itself in high-altitude regions with poor airstrips.
The Afghan army may, in the future, also consider requesting service infrastructure for its helicopter fleet India. The country now has 40-plus Mi.8/Mi.17 transport helicopters, as well as 11 Mi.35 attack helicopters—adequate to meet its needs.  It is short, though, of engineers to keep the fleet flying.
For India, the costs of this kit are small change—but government sources in New Delhi say there are three concerns.  First, no-one is sure the Afghan army will hold together. Now estimated at 352,000-strong, Afghanistan's security forces will cost $4bn a year to support post-2014. Participants at the North Atlantic Treaty Organisation's summit in Chicago last May agreed to continue to foot the Bill until 2017. Kabul worries, though, that the purse strings will soon be tightened. It's worth noting that Afghanistan's defence budget fell from $2.49bn in 2011, to $2.09bn in 2012.
In addition, Afghanistan's army is riven by the same ethnic tensions as the country. The army's strength is 38 percent ethnic Pashtuns, 25 percent Tajik, 19 percent Hazara and 12 percent Uzbek.  In the event international funding for the armed forces dries up after 2014, the army could start collapsing back into the warlord militia organisations from which it was initially drawn.
Perhaps more important, there's no clarity on Afghan politics after elections scheduled for 2014. From India's point of view, the best-case scenario will an alliance that pulls together Northern notables, like former foreign minister Abdullah Abdullah, with anti-Taliban Pashtuns like Hanif Atmar. Talks are underway, but should they fail, the next Afghan president could be a pro-Pakistan figures like Muhammad Umar Daudzai, now ambassador to Islamabad. New Delhi doesn't, for obvious reasons, see profit in giving aid to a Pakistan-backed dispensation.
Finally, and most important, there's Pakistan. For its own reasons, New Delhi does not want to be seen as backing territorial revisionism in the region. It also worries that military support to Kabul could end any hopes of dialogue with Prime Minister-in-waiting Nawaz Sharif.
Indian-provided artillery hitting Pakistani troops across the Durand Line will, without doubt, kill off any prospect of forward movement in bilateral ties. It's also true, though, that bar ideological proponents of India-Pakistan peace, few think there's much left to be salvaged from the dialogue process. Ever since 2008, when General Pervez Musharraf was forced out of office, the Prime Minister's Pakistan policies have yielded diminishing returns—a point illustrated in stark relief by 26/11 and the country's accelerating tactical nuclear weapons programme.
New Delhi, not for the first time, thus  has to make a hard choice. If the past is a guide, though, it will likely impale itself to the fence.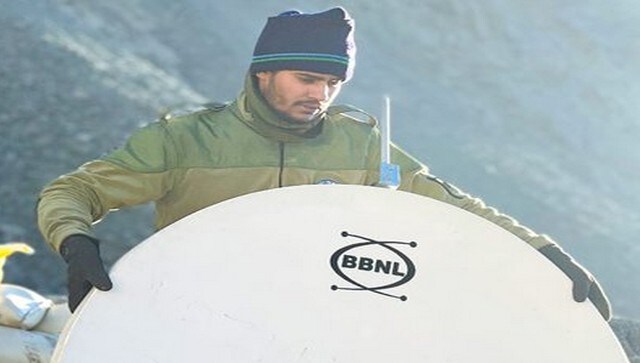 Explainers
The Leh-based Fire and Fury Corps, which handles military deployment along Kargil-Leh and secures the frontier with China and Pakistan, tweeted that internet was activated on the Siachen Glacier at 19,061 feet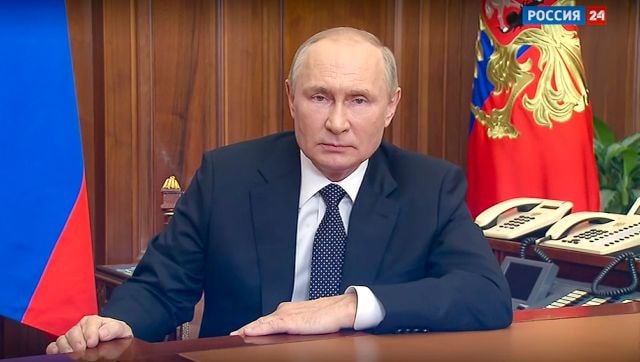 Explainers
Vladimir Putin on Wednesday, ordering Russia's first military mobilisation since World War Two, warned Moscow would respond with the might of all its vast arsenal if the West continued its 'nuclear blackmail'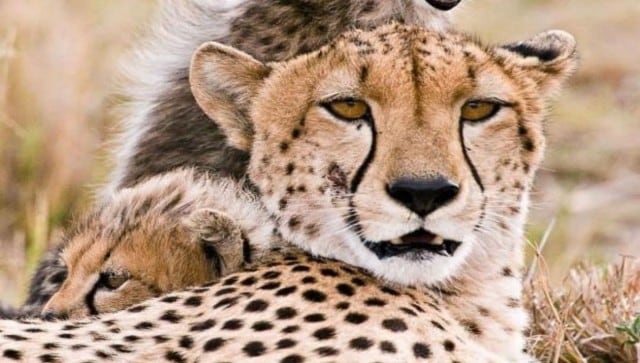 Explainers
Some say the presence of leopards in Kuno National Park could pose a problem for the big cats, while others point to reports of camera traps being removed and remain wary of poaching. But authorities say these lines of thinking miss the big picture