WHO to declare deadly Ebola outbreak in Liberia over on Thursday
The two-year Ebola epidemic which laid waste to communities across west Africa and killed more than 11,000 people is due to be declared over on Thursday.
Monrovia: The two-year Ebola epidemic which laid waste to communities across west Africa and killed more than 11,000 people is due to be declared over on Thursday with Liberia expecting the all-clear.
The worst outbreak of the tropical pathogen in history has devastated health services and wrecked the economies of the hardest hit nations since it emerged in southern Guinea in December 2013.
At its height, the epidemic cut a swathe through the capital cities of Guinea, Liberia and Sierra Leone, with bodies piling up in the streets and overwhelmed hospitals recording hundreds of new cases a week.
WHO said Thursday's announcement in Geneva will "mark 42 days since the last Ebola cases in Liberia were tested negative." The announcement was previously scheduled for Friday, and no reason was given for the change.
"We will remain careful and keep calling on the population to take the necessary measures in preventing reoccurrence," said Francis Karteh, Liberia's chief medical officer and major figure in the response to the epidemic.
Liberia, hardest hit in the outbreak with 4,800 deaths, discharged its last two cases - the father and younger brother of a 15-year-old victim - on 3 December.
It was the last country affected by an outbreak infecting almost 29,000 people and claiming 11,315 lives, according to official data which most experts accept represents a significant underestimate.
The patients' recovery triggered a 42-day countdown - twice the incubation period of the virus - before Liberia can be declared free of transmission for a third time.
Ebola can fell its victims within days, causing severe fever and muscle pain, weakness, vomiting and diarrhoea. In many cases it shuts down organs and causes unstoppable bleeding.
The virus is spread through close contact with the sweat, vomit, blood or other bodily fluids of an infected person, or the recently deceased.
Liberia was first declared free of human-to-human transmission in May, only to see the fever resurface six weeks later, It was officially credited with beating the epidemic for a second time in September before another small cluster of cases emerged.
The virus spread aggressively from "patient zero", a Guinean infant who became the first victim, into Liberia and then Sierra Leone, quickly notching up more deaths than all other outbreaks combined.
AFP
World
China's abrupt and severe response to outbreaks has hit businesses, hindering efforts to keep the economic recovery on track
World
A diplomatic official in Geneva, speaking on condition of anonymity because she was not authorised to speak publicly about the matter, said 15 other European Union members joined in nominating Tedros.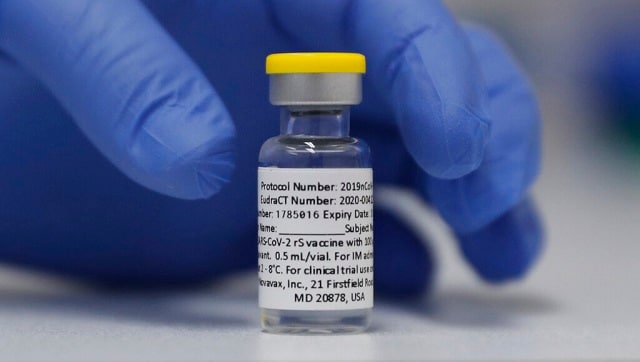 India
The application to WHO is based on the companies' previous regulatory submission to the Drugs Controller General of India (DCGI), Novavax Inc said in a statement.