WHO says air pollution kills 600,000 children every year
GENEVA (Reuters) - Air pollution kills an estimated 600,000 children every year and causing symptoms ranging from loss of intelligence to obesity and ear infections but there is a limited amount parents can do, a World Health Organization report said on Monday. Parents should try to avoid household air pollution by using less polluting fuels for cooking and heating and not smoking but to reduce child exposure to ambient pollution they should need to lobby politicians to clean up the environment, WHO experts said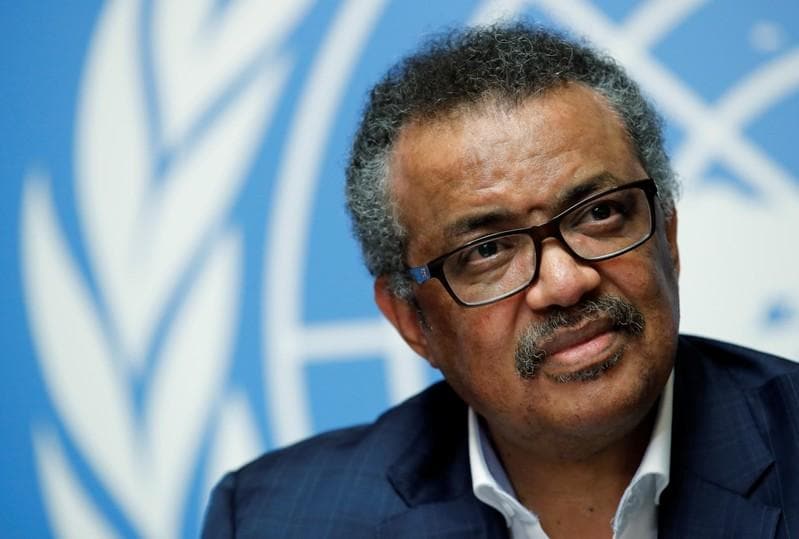 GENEVA (Reuters) - Air pollution kills an estimated 600,000 children every year and causing symptoms ranging from loss of intelligence to obesity and ear infections but there is a limited amount parents can do, a World Health Organization report said on Monday.
Parents should try to avoid household air pollution by using less polluting fuels for cooking and heating and not smoking but to reduce child exposure to ambient pollution they should need to lobby politicians to clean up the environment, WHO experts said.
"Polluted air is poisoning millions of children and ruining their lives," WHO Director-General Tedros Adhanom Ghebreyesus said in a statement. Large parts of Asia, Africa and Latin America are among the worst affected.
"This is inexcusable. Every child should be able to breathe clean air so they can grow and fulfil their full potential."
The WHO report, "Prescribing clean air", summarised the latest scientific knowledge on the effect on children of air pollution, which affects about 93 percent of children globally.
Maria Neira, WHO's head of environmental determinants of health, said the worrying findings highlighted in the study, including evidence of pollution causing stillbirth and preterm birth, as well as diseases into adulthood, should lead to policy changes globally.
"Something that is critical as well is this issue of the neuro-development," she said.
"Imagine that our children will have less cognitive IQ. We are talking about putting at risk a new generation of having a reduced IQ. This is not only new but terribly shocking."
There was clear, consistent evidence of an association between ambient air pollution and otitis media, or ear infections, the study said, as well as some evidence of it causing obesity and insulin resistance in children.
Air pollution can also cause childhood cancers, asthma, poor lung function, pneumonia and other types of acute lower respiratory infection, the report said.
(Reporting by Tom Miles; Editing by Matthew Mpoke Bigg)
This story has not been edited by Firstpost staff and is generated by auto-feed.
Business
(Reuters) - Alphabet Inc's self-driving unit Waymo said on Thursday it had partnered with Google's Maps to let users book fully autonomous ride-hailing services through the app.
Business
FRANKFURT (Reuters) - Tesla on Thursday revised its application for a planned gigafactory in Europe to include details for plans to produce battery cells on site and an expansion of other production lines, German officials said. It also includes plans to reduce water consumption so that usage remains constant compared to earlier proposals despite the expansion. Tesla has sharply criticised the lengthy regulatory processes in Germany and has pushed back the factory's opening date.
Business
By Mathieu Rosemain PARIS (Reuters) - U.S. social media giant Facebook has offered to commit to providing its partners with clear and objective conditions of access to advertising inventories and ad campaign data, France's antitrust authority said on Thursday following an investigation.