WHO members reject attempt to include Taiwan in meeting
TAIPEI/GENEVA (Reuters) - World Health Organization member countries rejected a U.S.-backed appeal on Monday for Taiwan to be permitted to attend a meeting of the WHO's decision-making body. Washington, which has announced under outgoing President Donald Trump that it is quitting the WHO in part because of what it describes as pro-China bias, has pressed for the organiztion to allow Taiwan to attend meetings as an observer. Beijing, which says the island is part of China, rejects this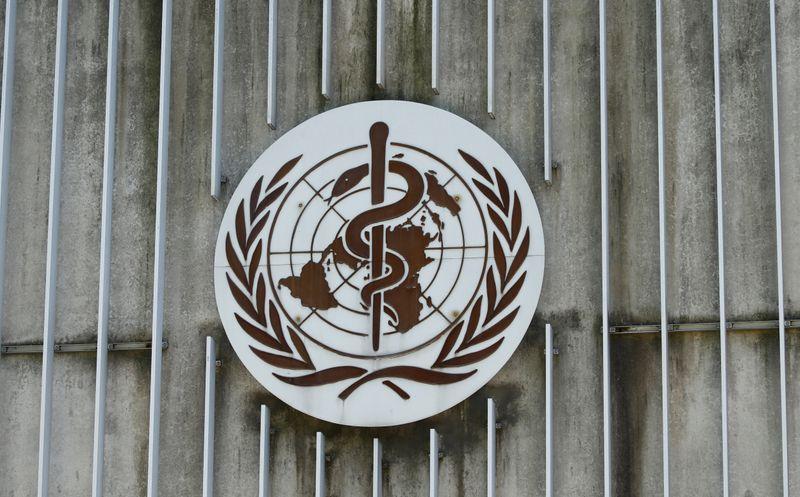 TAIPEI/GENEVA (Reuters) - World Health Organization member countries rejected a U.S.-backed appeal on Monday for Taiwan to be permitted to attend a meeting of the WHO's decision-making body.
Washington, which has announced under outgoing President Donald Trump that it is quitting the WHO in part because of what it describes as pro-China bias, has pressed for the organiztion to allow Taiwan to attend meetings as an observer. Beijing, which says the island is part of China, rejects this.
The WHO's decision-making annual assembly of 194 states is taking place via video conference this week after being adjourned in May amid the coronavirus
pandemic.
Assembly President Keva Bain said a committee had recommended not to approve a proposal to include Taiwan as an observer, which had been backed by around 14 states.
China's ambassador Chen Xu said the proposal to include Taiwan "violates the purpose and principles of the UN Charter and rejects the 'One China' principle".
Taiwan's foreign ministry late on Sunday blamed "obstruction" from China blocking its attendance. Taiwan held observer status at the WHO between 2009-2016. It has complained that its exclusion makes it more difficult to fight the coronavirus
pandemic.
"The Foreign Ministry expresses strong regret and dissatisfaction at China's obstruction of Taiwan participating in the WHO and the WHO's continuing to neglect the health and human rights of Taiwan's 23.5 million people," it said.
Taiwan is locked out of most global organisations due to the objections of China, which considers the island one of its provinces with no right to the trappings of a sovereign state.
The WHO says it cooperates with Taiwan on health matters including on aspects of the pandemic, and that the island has been provided with the help it needs, but that it is up to member states to decide whether to invite it to the meeting.
(Reporting by Ben Blanchard, Emma Farge and Stephanie Nebehay; Editing by Lincoln Feast and)
This story has not been edited by Firstpost staff and is generated by auto-feed.
Find latest and upcoming tech gadgets online on Tech2 Gadgets. Get technology news, gadgets reviews & ratings. Popular gadgets including laptop, tablet and mobile specifications, features, prices, comparison.
World
ADDIS ABABA/NAIROBI (Reuters) - Ethiopia's military is fighting battle-hardened troops in the northern Tigray region, threatening stability around the Horn of Africa. Here are some facts on the forces: THE NATIONAL MILITARY: THE ENDF The Ethiopian National Defence Force (ENDF) has around 140,000 active personnel, the vast majority of them in the army, according to the Janes security data group. Its troops have been tested by Islamist militants in Somalia and rebel groups in Ethiopia's border regions, as well as a two-year border war with Eritrea followed by an 18-year standoff that only ended in 2018.
World
ISTANBUL (Reuters) - Turkey's President Tayyip Erdogan said on Tuesday that the government will impose tighter measures to fight with the coronavirus and impose partial lockdowns on weekends across the country. Speaking after the cabinet meeting, Erdogan also said all schools will remain closed until the year-end and all restaurants will only work by delivery
World
BRASILIA (Reuters) - Brazilian President Jair Bolsonaro said on Tuesday his government in coming days will name countries that are importing wood illegally extracted from the Amazon. Addressing a BRICS summit of big developing economies, Bolsonaro said Brazilian police had developed a way of tracking wood exported from the Amazon using isotopes.