WHO in talks with India about vaccine exports - Tedros
GENEVA (Reuters) - India's decision to make domestic COVID-19 inoculations a priority is 'understandable' as the country's infections rise, but the World Health Organization (WHO) is in talks so it continues providing doses to other countries, the WHO chief said on Friday. India, the world's biggest vaccine maker, said earlier on Friday it would make domestic COVID-19 inoculations a priority as infections surge and had told international buyers of its decision. 'It is not an export ban from India as far as we know,' WHO director-general Tedros Adhanom Ghebreyesus said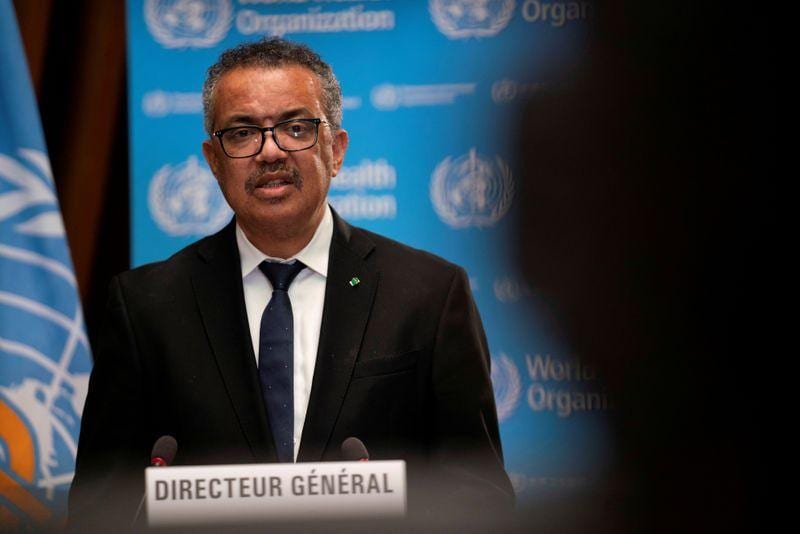 GENEVA (Reuters) - India's decision to make domestic COVID-19
inoculations a priority is "understandable" as the country's infections rise, but the World Health Organization (WHO) is in talks so it continues providing doses to other countries, the WHO chief said on Friday.
India, the world's biggest vaccine maker, said earlier on Friday it would make domestic COVID-19
inoculations a priority as infections surge and had told international buyers of its decision.
"It is not an export ban from India as far as we know," WHO director-general Tedros Adhanom Ghebreyesus said. "We are already in discussion to keep a balance so that they can use locally but at the same time continue to provide other countries vaccines from the Serum Institute of India."
(Reporting by Emma Farge and Stephanie Nebehay; editing by Brenna Hughes Neghaiwi)
This story has not been edited by Firstpost staff and is generated by auto-feed.
Business
(In first paragraph, fixes hyperlink to story) By Katanga Johnson WASHINGTON (Reuters) -U.S.
Business
By Ben Klayman DETROIT (Reuters) - General Motors Co's marketing and promotional spending will return to normal levels after the COVID-19 pandemic caused that budget to drop last year, the U.S. automaker's top marketing officer said on Monday. "What we went through in the pandemic was certainly severe and we should be moving back up to our normalized levels," GM Chief Marketing Officer Deborah Wahl said in an online appearance at a Reuters Events conference.
Business
By Nandita Bose WASHINGTON (Reuters) - U.S. President Joe Biden will urge Congress to invest $50 billion in semiconductor manufacturing and research when he meets with top executives from nearly 20 major companies on Monday about the global chips shortage that has roiled the automotive industry and technology firms. The push is part of his broader focus on rebuilding U.S