White House: Ivanka Trump to take unpaid job as 'Assistant to President Donald Trump'
The White House announced on Wednesday that first daughter Ivanka Trump is about to take on another title: Assistant to president Donald Trump.
The White House announced on Wednesday that first daughter Ivanka Trump is about to take on another title: Assistant to President Donald Trump.
Ivanka, whose husband Jared Kushner also works as a senior aide to the president, will not receive a salary for her work as a federal employee. Kushner, a real estate developer, is also unpaid, and works as senior advisor to the president.
The New York Times reported that questions have swirled around Ivanka's role in her father's campaign even before he was sworn in to office. In December, Ivanka joined the then president-elect in a meeting with Japanese prime minister Shinzo Abe.
Eyebrows were raised about her sitting in on this get-together, as her company was in the middle of attempting to finalise a deal with an apparel company whose largest shareholder just so happened to be a Japanese government-owned bank, although the deal later fell through.
In the first few weeks of the Trump administration, CNN reported that Ivanka had played a key but informal role on behalf of her father, meeting German chancellor Angela Merkel and Canadian prime minister Justin Trudeau.
Ivanka has long been a trusted adviser to her father: serving as executive vice president of real estate development and acquisition in the Trump Organisation and serving him in his presidential campaign. "Ivanka will serve as the president's 'eyes and ears'," said Trump's attorney Jamie S Gorelick, according to CNN.
The Guardian reported that Ivanka is set to take on a formal role and become a federal employee after taking fire from ethics experts for announcing last week that she would advise her father without a specific job title and be given an office in the West Wing, computer and security clearance, access to classified information and government issued phone.
"While there is no modern precedent for an adult child of the president, I will voluntarily follow all of the ethics rules placed on government employees," Ivanka had said.
Richard Painter, a law professor at the University of Minnesota, and chief ethics lawyer for George W Bush between 2005 and 2007 told The Guardian, "She has a West Wing office, she has equipment, she has a White House email address, she's going to be doing policy work. For purposes of the conflict of interest statute, I believe she is a government employee."
Changing her mind, Ivanka, issued a statement: "I have heard the concerns some have with my advising the president in my personal capacity while voluntarily complying with all ethics rules, and I will instead serve as an unpaid employee in the White House office, subject to all of the same rules as other federal employees."
The New York Times reported that while the White House announcement is a formal recognition of the faith and trust that the president has in both his daughter and son-in-law, the move of assigning them formal roles has little precedent, at least in modern times.
Doug Wead, the author of All the Presidents' Children, who also served as a special assistant to former president George Bush, told the New York Times that the children of presidents have wielded enormous clout throughout history. "You can't have more power than Anna Roosevelt had," Wead said, referring to the daughter of Franklin D Roosevelt, who served as a private assistant to her father.
A White House statement said: "We are pleased that Ivanka Trump has chosen to take this step in her unprecedented role as first daughter and in support of the president."
"Ivanka's service as an unpaid employee furthers our commitment to ethics, transparency, and compliance and affords her increased opportunities to lead initiatives driving real policy benefits for the American public that would not have been available to her previously."
With inputs from AFP
World
Ida was the fifth-most powerful storm to strike the US when it hit Louisiana on Sunday with maximum winds of 150 mph or 240 kmph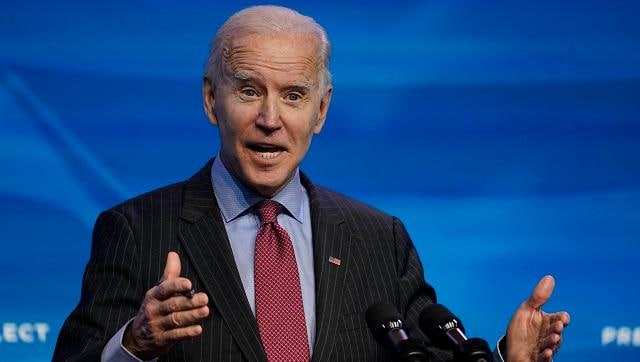 India
Far from dissuading the terror twins, giving them more money will actually be tantamount to rewarding their rank bad behaviour
World
US's diminished political leverage has opened the way for evacuation missions led by Republican politicians, former military personnel and private organisations