White House defends Trump's use of 'animals' to portray gang members
WASHINGTON (Reuters) - The White House on Thursday defended President Donald Trump's description of some illegal immigrants who are members of the MS-13 gang and who commit brutal crimes as 'animals.' 'Frankly, I think that the term animal doesn't go far enough,' White House spokeswoman Sarah Sanders told reporters a day after Trump drew criticism for his comments during a meeting with law enforcement officials. 'I think that the president should continue to use his platform and anything he can do to stop these kinds of horrible, horrible, disgusting people.' (Reporting by Jeff Mason; Writing by Justin Mitchell; Editing by Eric Walsh)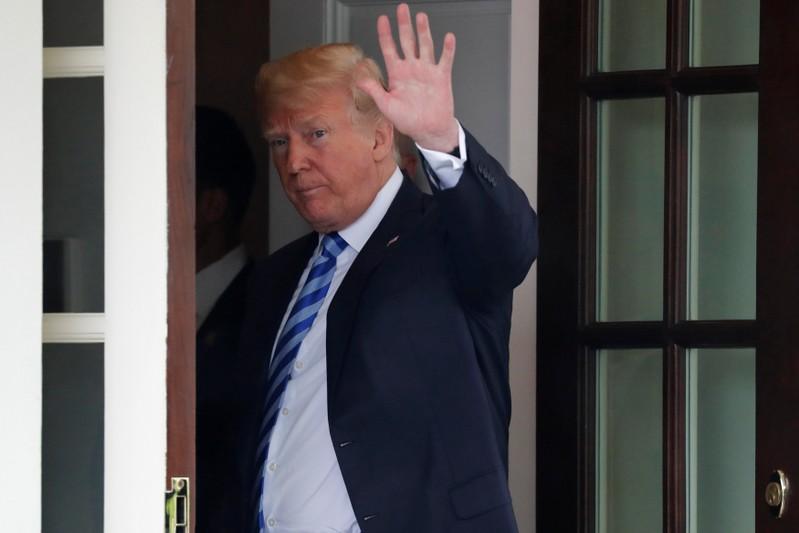 WASHINGTON (Reuters) - The White House on Thursday defended President Donald Trump's description of some illegal immigrants who are members of the MS-13 gang and who commit brutal crimes as "animals."
"Frankly, I think that the term animal doesn't go far enough," White House spokeswoman Sarah Sanders told reporters a day after Trump drew criticism for his comments during a meeting with law enforcement officials. "I think that the president should continue to use his platform and anything he can do to stop these kinds of horrible, horrible, disgusting people."
(Reporting by Jeff Mason; Writing by Justin Mitchell; Editing by Eric Walsh)
This story has not been edited by Firstpost staff and is generated by auto-feed.