What would a Trump victory in Vegas debate look like?
Despite all the odds stacked against him - Trump is trailing in polls in all battleground states and staring down at an epic rebuke - what will a Trump victory in Vegas look like?
Las Vegas - what a fitting location for a Trump debate - the gambling den of America's mid west, for a final dice roll against a woman just 20 days away from rewriting America's political history.
Despite all the odds stacked against him - Trump is trailing in polls in all battleground states and staring down at an epic rebuke - what will a Trump victory in Vegas look like?
If Trump can divert the attention to new revelations of how Clinton's emails were rigged, allegedly with generous help from the FBI, drum up the WikiLeaks splash about her Wall Street-friendly speeches, paint her as a sly racist who clubbed potential vice presidential picks are "flavours" of Black, Hispanic, female and raise question marks about who really incited violence in some Trump rallies - were they Clinton's hit men, Trump would have done well.
If Clinton locks Trump in a school teacherish argument, he's done for even if she does not impress.
Trump's best bet is an all out offensive on the last 90 minutes of ad free television he'll get if he does not become President of the USA and that looks increasingly certain. Here's why - Without Florida, Ohio and Pennsylvania, Trump's chances of winning the presidency dwindle to 5%, according to FiveThirtyEight, a data-journalism outfit. The only place where Trump had a decent lead and has never voted Democrat since the Sixties - Utah - is also drifting away after tapes exploded of Trump bragging about grabbing women and sexually assaulting them.
From the sarcastic "Would it be okay to call you Secretary Clinton," Trump went on to call his opponent the "Devil" who has "hate in her heart" - and all this not at a roadside brawl but on national television. So, what's next ? Will he lump Huma Abedin and Bill Clinton and all the real and alleged sexual transgressions of the Clinton camp in one final gambit and watch it blow up?
Expecting fireworks, the debate organisers have arranged for the candidates' spouses to enter the hall closer to their seats, rather than crossing the room, and each other's paths. That would avoid Melania Trump and Bill Clinton being forced to shake hands and any potential confrontation, "given Mr. Trump's penchant for dramatic stunts," reports The New York Times.
Former top Obama adviser David Axelrod says of the Clinton performance - "She has control of this race…she should stay within herself … and resist the temptation to trade insults with Trump."
So, what would a Clinton win at Vegas look like? Although the Democratic nominee's debate preppers are ready for mud pies, they want Clinton to land some aspirational lines that will shine on, like how Obama did with his speeches that resonate till today, long after his candidacy.
Beyond suggesting to the American voter that she desperately wants to live in the White House again and keep Trump out of there, what else is Clinton offering. She's had two 90 minute slots to close the sale, she did not. She has another one now, will she close the deal?
But Clinton, by her own admission, is neither Obama nor Bill Clinton and the only gifts she will give will all go to Saturday Night Live. Watch out for that coming Alec Baldwin spoof. The last two hits are here.
Here's the Associated Press take on what to watch out for in the final debate:
RIGGED
Trump in recent days has tried to deflect attention from the allegations about sexual advances by complaining that the election process is rigged against him. Without providing any evidence, he wraps together the potential for voter fraud with assertions that his female accusers are part of a plot to smear him. With millions of viewers tuning in, will Trump dwell on conspiracy theories or give voters a more positive reason to vote for him?
HACKED
Largely overshadowed by the allegations against Trump has been WikiLeaks' day-after-day release of thousands of hacked emails from the Clinton campaign. The emails include excerpts of Clinton's closed-door speeches to Wall Street interests and lots of campaign strategizing over how to contain the political damage related to her handling of classified emails and her use of a private email server. Trump has responded with a scattershot series of criticisms about "Clinton corruption," but he has yet to hone a disciplined line of attack. Wednesday night gives him a fresh opportunity to try to synthesize his message and find a way to make the email controversy stick.
BREATHE
The campaign took a dramatic detour last week when a series of women came forward with allegations that Trump made sexual advances toward them. Trump's combative response, calling the women "sick" and "liars" and alleging that there's a global conspiracy against him, overtook all other aspects of the campaign for a time. How much oxygen will it suck up in the final debate?
CIVIL WAR
With a number of Republican officials in open revolt against Trump and worried that he will be a drag on the rest of the ticket, watch to see whether Trump gins up more discord with his party — and whether Clinton steps in to make the case for Democratic control of the House and Senate.
FINGERS CROSSED
Immigration was hardly mentioned in the first two debates. Social Security never came up. The national debt has gotten only passing notice. Policy wonks have their fingers crossed that neglected issues will finally get an airing in the final debate. Wallace's list of potential topics includes debt and entitlements, immigration, the economy, the Supreme Court and foreign hot spots.
IT'S BAAACK
A subject that both candidates love to dwell on also is teed up for Round 3: "fitness to be president." Trump and Clinton already have made plain their disdain for each other's qualifications to occupy the Oval Office, but they can be counted on to look for new ways to inveigh against each other's fitness for office.
CLOSING ARGUMENTS
The first debate attracted a record 84 million viewers and the second 66.5 million. Whatever the viewership for Round 3, it is sure to be the candidates' last chance to speak to such a large audience before Election Day on Nov. 8. Watch what messages the candidates pick to drive home as their closing arguments.
MIND GAMES
Both candidates have used the debates to try to rattle their opponents: Clinton baited Trump by questioning his wealth and his business acumen. Trump tried to throw off Clinton by seating three women who have accused her husband of sexual impropriety in the front row of the audience at the second debate. Odds are both candidates have saved some fresh theatrics for the final debate.
MODERATION
Wallace has served notice he won't try to "truth squad" the debate. Given Trump's habit of skirting the truth, that may put the onus on Clinton for more real-time fact checking. So far, she's largely punted, pointing viewers toward her website.
BEEN THERE, DONE THAT
By the time the debate gets under way, more than 1.6 million Americans already will have voted. For those viewers, the debate could serve to validate their choices — or give them buyer's remorse.
WANNA PLAY COMEDY WRITER?
Keep an eye open for the most mimic-worthy moments: They're likely to show up on "Saturday Night Live's" next parody of the Trump-Clinton contest, featuring Alec Baldwin and Kate McKinnon as the candidates. "SNL" got an unintended boost when Trump tweeted that Baldwin's Trump impersonation stinks.
World
While Haibatullah Akhundzada is the Taliban's overall leader, Baradar is its political chief and most public face. Western diplomats have hitherto viewed him as the most resistant to ISI control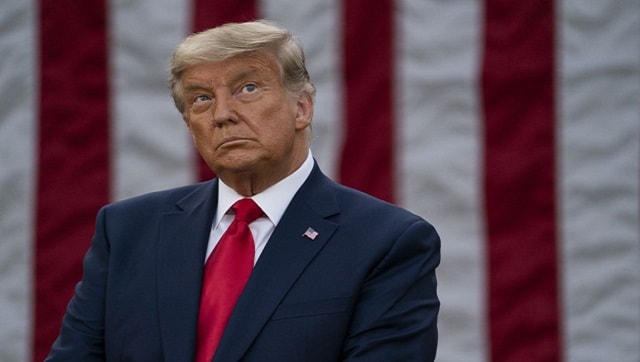 World
Former president Donald Trump has said the official ought to be tried for treason if the report was true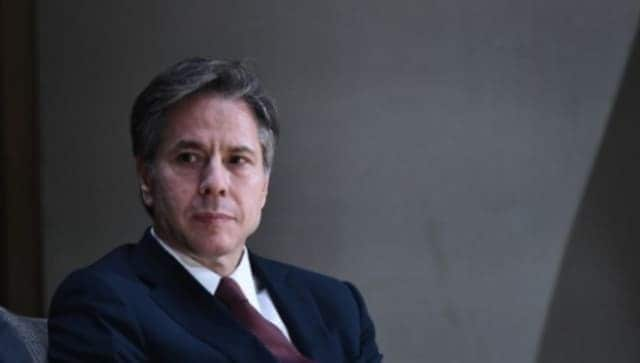 World
Had US not followed through with the previous dispensation's commitment, attacks on US forces and allies would have resumed and Taliban's assault on Afghanistan would have commenced, he argued