Founder of Silicon Valley visa-mill university arrested
Does the fact that majority of students in Tri-Valley University were Indians show our desperation to go to the US?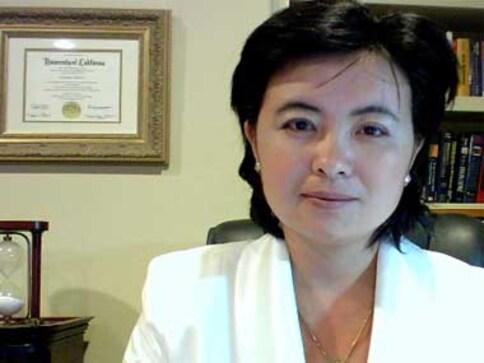 The head of an unaccredited online institution in the San Francisco Bay Area that scammed about a thousand Indian students, was arrested Monday at her home following a criminal indictment alleging crimes including conspiracy to commit visa fraud, money laundering, and alien harboring.
Susan Xiao-Ping Su, 41, had founded Tri-Valley University in 2008, but it was shuttered in March by California regulators, and prosecutors told the San Francisco CBS affiliate that "(The) indictment alleges a visa fraud scheme through which the defendant accrued millions of dollars and took advantage of others' eagerness to come to the United States".
The indictment says that Su abused the student visa program by submitting fraudulent documents to American immigration authorities so that foreign students could receive a F-1 student visa in exchange for "tuition and fees," or payment of about $3,000 a semester.
On its website, the school purportedly offered an array of courses ranging from patent law to circuit design to nanotechnology, but prosecutors have called the entire enterprise a "sham" visa mill that did not actually offer classes.
Su is also facing a civil lawsuit filed in San Francisco federal court. The suit states that 95 percent of Tri-Valley's students were from India.
Despite her legal woes, in an apparent attempt to assuage the concerns of her former students, Su sends an upbeat message via the Tri-Valley website:
The final message from Ms. Su as TVU's President is an ENCOURAGEMET (sic) to you all to MOVE ON! Let me give the closure by reminding and ensuring you all that: after the darkest moment is the dawn--- a new day with the sun rising and shining!
News & Analysis
Maybe Twitter's endgame is simply to get themselves bought and let someone else worry about what the business model is.
News & Analysis
In a busy factory, machinists move sheets of aluminum roll in the back door to be molded, stamped, twisted and notched into high-tech electric cars...
World
As Google's senior vice-president and chief business officer, Arora is the "guy in charge of making money." Google recently reported that its quarterly profits were up by 17 percent from 2010.