West evacuates embassy staff after mass execution of Iraqi troops
The US condemned a massacre in which ISIL militants appear to have killed scores of soldiers around the conflict-hit city of Tikrit
Baghdad: Western embassies began evacuating staff from Baghdad on Monday despite Iraq's claim that it was repelling militants who have captured vast amounts of territory in a lightning offensive that has shaken regional stability.
The possibility of direct talks between the US and Iran, foes for decades, has even been broached in a bid to resolve the crisis that has seen key cities overrun by anti-government fighters, led by the powerful Islamic State of Iraq and the Levant (ISIL) jihadist group.
ISIL militants are also said to have killed scores of Iraqi soldiers as they pushed an advance on the capital, a "horrifying" massacre that has drawn international condemnation.
The diplomatic evacuation, confirmed thus far by the United States and Australia, was coupled with the announcement from Washington that the country's sprawling embassy -- which sits in Baghdad's heavily-fortified Green Zone -- would receive even more security.
It was unclear how many American embassy staff would be evacuated from the mission, but State Department spokeswoman Jen Psaki said they would be "temporarily relocated" to US consulates in the southern port city of Basra, and the northern Kurdish regional capital of Arbil, both of which have been insulated from the recent unrest.
Others would be flown to the US embassy in Amman, Psaki said, citing "ongoing instability".
The move flew in the face of Iraqi government claims that it was making progress retaking territory from militants, who currently hold most or parts of four provinces north of Baghdad.
Iraq said on Sunday that security forces had killed 279 militants, and said soldiers had recaptured two towns north of Baghdad.
Fighting in Tal Afar
Officials added that security forces and tribal fighters repelled a militant assault in the strategic town of Tal Afar, which provides a critical corridor for militants to access conflict-hit Syria.
Militants took control, however, of the Al-Adhim area in Diyala province.
But as troops began to push back against militants, evidence of brutal violence against members of the security forces emerged.
The US condemned a massacre in which ISIL militants appear to have killed scores of soldiers around the conflict-hit city of Tikrit, while the burned bodies of 12 policemen were also found in the town of Ishaqi.
Photos posted online were said to show jihadists summarily executing dozens of captured members of the security forces in the Tikrit area, with tweets attributed to ISIL claiming they had killed 1,700 in all.
The photos and the claims could not be independently verified.
"The claim ... is horrifying and a true depiction of the bloodlust that these terrorists represent," Psaki said.
Washington has also deployed an aircraft carrier group to the Gulf as US President Barack Obama said he was weighing "all options" on how to support the Iraqi government.
But he has ruled out a return to Iraq for US soldiers, who left the country at the end of 2011 after a bloody and costly intervention launched in 2003.
US, Iran 'may talk'
The US and Iran have also raised the possibility of direct engagement over the Iraq crisis, with the Wall Street Journal reporting, citing US officials, that the Obama administration may use nuclear talks starting in Vienna on Monday as a venue.
Iranian President Hassan Rouhani has said that Iraq had not asked for Tehran's help, but surprised observers by adding that Iran may "think about" cooperating with Washington, with whom it has not had diplomatic relations for more than three decades.
The possibility of US-Iran discussions came as the crisis entered its second week.
After days of unrest elsewhere in the Sunni Arab-majority north and west of Iraq, militants launched an assault on the country's second-biggest city Mosul, and swiftly moved down to Tikrit, executed dictator Saddam Hussein's hometown.
Iraqi forces performed poorly early on, abandoning vehicles and positions and discarding their uniforms, with militants reaching within 80 kilometres (50 miles) of Baghdad's city limits in just four days.
Baghdad's embattled forces, which have done better in recent days, will be joined by a flood of volunteers after a call to arms from top Shiite cleric Grand Ayatollah Ali al-Sistani, but a recruitment centre for volunteers came under attack on Sunday, leaving six people dead.
Lakhdar Brahimi, the former UN and Arab League envoy to Syria, told AFP the international community's neglect of the conflict in Syria had precipitated the Iraq crisis.
"It is a well-known rule: a conflict of this kind (in Syria) cannot stay confined within the borders of one country," said Brahimi, who resigned as UN-Arab League representative to Syria last month.
AFP
India
India needs to play a stronger role in its neighbourhood region, since infectious diseases can easily cross national borders.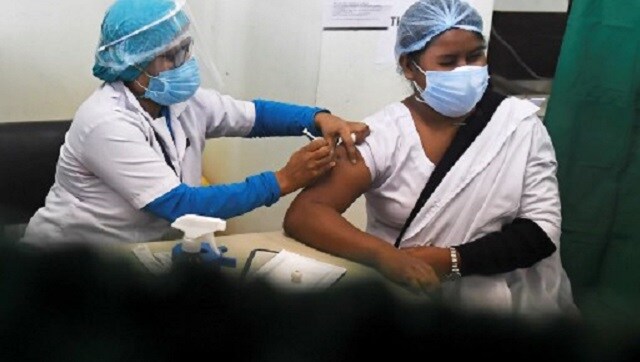 India
On World Health Day 2021, WHO insists that the sufferings and illnesses faced by some of the groups are preventable
News & Analysis
The World Health Day theme for this year announced by World Health Organisation is 'Building a fairer, healthier world'.