Welcome mat for Sharif is ok, but we shouldn't let our guard down
India should adopt a policy of always being ready to talk with Pakistan, but must never lower its guard or presume that Pakistan will abandon its terror groups.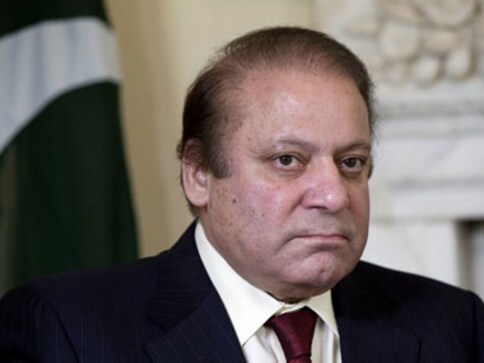 Pakistan Prime Minister Nawaz Sharif's decision to accept Narendra Modi's invitation to attend his swearing-in ceremony in Delhi is probably one surprise that Modi could have done without. While the domestic comments have been largely positive, establishing Modi as someone who is capable of reaching out to India's enemies despite his image as a Hindu hardliner, the fact is beyond the optics, the gesture has limited practical value.
On the downside, the chances are that the Modi-Sharif vibes will become the focus of the swearing-in ceremony, and any meeting between the two, even if it involves only the exchange of pleasantries, will serve to raise expectations of some kind of breakthrough in this relationship in the near future. Worse, the India-Pakistan equation will end up denying importance to the other Saarc leaders invited, including Sri Lanka's Mahinda Rajapaksa.
This is not to say the gesture was wrong, just that it will serve no useful purpose beyond improving Modi's public perceptions of flexibility.
That said, it is clear that a lot can be achieved to improve the chances of peace and amity in the neighbourhood under Modi. This is not because of the invite to Saarc leaders and Sharif, but because Modi has several unique advantages that Manmohan Singh didn't.
First, everyone knows Modi means business. Everyone also knows that he has the mandate to set his own foreign policy — and make it stick. With Manmohan Singh our neighbours always had to wonder if what he says will hold with Sonia Gandhi or the Congress party. In Modi's case they know that he will be able to push his agenda with his party and parliament. As an able politician, he make the right judgments on what will work.
Second, especially when it comes to Pakistan, a BJP-led government always has a better chance of working out a deal — even if takes a while. The reason is simple: as a Hindu-oriented party, and also with the public image of being a nationalist party, the BJP can afford to take bold decisions that a Congress government would never have been able to. While no Congress government can push a deal on Kashmir or Siachen without the BJP's political support, the reverse is less true. As far as Pakistan is concerned, the BJP's image gives it more leeway than the Congress.
Third, our neighbours know that with a clear majority of its own, the BJP under Modi is in a position to resist pressures from allies who rule states. The decision to invite Rajapaksa, for example, has drawn vigorous protests from Tamil Nadu politicians, but Modi can ignore them and find ways to mollify them later. Manmohan Singh had to kowtow to Tamil political sentiment, however bogus or hypocritical it may be. Modi will thus have greater leverage with Rajapaksa, and may be able to pressure him to reduce Chinese influence in Sri Lanka and also do something worthwhile for the Tamil minority in that country. The same would apply to India's relationship with Bangladesh, which has been held hostage by Mamata Banerjee.
Fourth, the axis of Modi's foreign policy is shifting from west to east, from the US to Japan, Asean, Vietnam, and China. This shift — even though it won't come at the cost of formal India-US relations — will have a big impact on our neighbours and enhance India's clout in the region. An India-Japan axis, and an India-China détente, will together combine to raise India's profile in the growing parts of the world. This will have consequences for Indian and regional growth, enhancing our stature in south Asia.
But there is a long way to go before all that happens. The road to a more peaceful south Asia calls for nuanced strategy, and painstaking deal-making diplomacy.
The prime strategy to adopt is to move quickly to reinforce our friendship with all neighbours, except Pakistan. This means making overtures to Bangladesh on Teesta waters and also the demarcation of the land boundary in north Bengal. It also means working out a sensible immigration and work-permit policy for Bangladeshi immigrants — both legal and illegal — in India, so that Sheikh Hasina remains a friend and continues cracking down on Islamic and Ulfa militants on her side of the border.
In Sri Lanka, India needs to adopt a carrot-and-stick approach where, in return for diplomatic support to prevent Sri Lanka from being isolated on the human rights issue, Rajapaksa should be asked to limit Chinese influence on the island and move towards giving the Tamils greater regional autonomy.
In Nepal, India needs to be supportive of the government's efforts to build a republic even while trying to limit Chinese influence in the country.
On Myanmar, Modi needs to make strenuous efforts to open up the borders for trade so that India's north-east can boom. The road to greater trade with south-east Asia leads through Myanmar. Trading more with Myanmar will also improve the willingness of Bangladesh to open up its borders to greater trade with India and invite Indian investment on better terms.
On Maldives, India needs to improve its influence by better diplomacy and prevent the island nation from turning towards Islamism.
On Afghanistan, our current policy of helping them build their infrastructure and providing training is just about right. But this also means Pakistan-linked terror groups like the Haqqanis will try and target India and Indians — as the attack on our consulate in Herat yesterday (23 May) showed. We have to accept the reality of sporadic violence targeted at us.
Which brings us to Pakistan. This is going to be a long, hard slog, as Pakistan has a dual power structure: the army and the civilian government. While the people may be longing for peace, especially given the depredations of the Pakistani Taliban, the power structure is not conducive to long-term peace between India and Pakistan. As long as the army remains the overwhelming power in Pakistan, we can't expect cross-border terrorism to abate. The generals see support to terrorist organisations as critical to their strategy of containing India.
We need to follow a four-pronged strategy with Pakistan. One is to improve relationships with all other neighbours, including China, so that Pakistan starts feeling the pressure. Two, we need to keep the optics of regular talks going, even if punctuated with terror attacks or provocations on the LOC. This will reassure the world that we are not war-mongers or inflexible. But we can't expect too much to come from these talks till Pakistan is ready for forward movement. Three, we need to develop a covert intelligence and irregular attacks capability so that terrorism in India has consequences for Pakistan. Care needs to be taken to ensure that these retaliatory measures do not cross a threshold that will lead to all-out war. And four, at all times we need to keep the powder dry. The generals will always be plotting the next Kargil. We need to be prepared.
So, if we are to evaluate the real meaning of Modi's invite to Nawaz Sharif, it is this: it is good to resume the optics of talks. But we should never let our guard down. Jaw-jaw is better than war-war, but preparing for war-war will ensure that at some time, the jaw-jaw will be more productive.
First Cricket News
Bangladesh made a solid reply with the bat, reaching 76-0 at stumps on the second day, with opener Tamim Iqbal on 35 and Mahmudul Hasan on 31.
First Cricket News
Mushfiqur Rahim and Liton Das struck fifties after Tamim Iqbal made a hundred to put Bangladesh in pole position in the first Test against Sri Lanka in Chittagong on Tuesday.
First Cricket News
The tourists reached 258 for four at stumps after electing to bat first on what looked like a placid pitch in Chittagong at the start of the two-match series.