WEF 2018 at Davos Day 3: Nobel laureate Malala Yousafzai and British PM Theresa May among speakers
Day three of the World Economic Forum in Davos will see another European head of state take centre stage as British PM Theresa May will give a special address.
Day three of the World Economic Forum in Davos, Switzerland will see another European head of state take centre stage as British prime minister Theresa May will give a special address at the forum on Thursday. Also among those speaking are education campaigner Malala Yousafzai and Argentina's president Mauricio Macri.
The events of the day are almost certain to lose some spotlight to US president Donald Trump who flew out Wednesday for Davos. Trump aims to convince international leaders his "America First" agenda does not signal a withdrawal from the world stage.
Trump, who was not accompanied by the First Lady, departed Joint Base Andrews on Wednesday night on a trip that will also see him hold talks with several world leaders. He is set to speak Friday at annual gathering of the global pro-trade elite in a move that has raised eyebrows because of his protectionist "America First" policies.
The schedule for the third day of the summit is as follows:
1330 IST: An Insight, An Idea with Malala Yousafzai
The education activist who survived being shot by the Taliban shares her thoughts. She will speak about her campaign for female education. The Yousafzai-led "Malala Fund" recently got a boost after Apple announced its support for it. The fund is focused on advocating every girl's right to 12 years of free, safe and quality education.
1530 IST: Special Address by Jean-Claude Juncker, President of the European Commission (cancelled)
The EU chief was slated to speak on "a view from the heart of the EU". However it was reported on Wednesday that he had to cancel after getting stomach flu. "The president has a stomach flu that will not allow him to travel to Davos," said the commission's chief spokesman, who revealed Juncker also missed the weekly meeting of commissioner.
1550 IST: Special Address by Mauricio Macri, President of Argentina
The Chair of the G20 will speak on the agenda for 2018. The G20 Summit is scheduled to take place in Buenos Aires later in 2018. Before the first G20 meet is held in South America, Macri will look to use Davos to show his country has returned to the world stage.
1830 IST: Special Address by Theresa May, Prime Minister of the United Kingdom
The UK's relationship with Europe is in the spotlight as Brexit talks continue. The British leader is expected to encourage activist investors to pressure social media firms into clamping down on fake news, hate speech and sexual harassment, according to excerpts of her speech released by Downing Street.
May will say that smaller media platforms also need to act, according to the extracts of her speech. "Smaller platforms can quickly become home to criminals and terrorists. We have seen that happen with Telegram," May will say. "And we need to see more co-operation from smaller platforms like this. No-one wants to be known as 'the terrorists' platform' or the first choice app for paedophiles."
Her call comes as part of a broader push for international action against online extremism, which May took in 2017 to the G7 and the United Nations General Assembly.
Events from Day Two
European leaders came to the defence of free trade and global cooperation on Wednesday, laying out a vision to counterbalance what many perceive as a rise in the more brash, nationalistic policies of US President Donald Trump.
Trump's expected arrival in Davos on Thursday overshadowed the event and many government leaders rushed to stand in contrast with Trump's policies, particularly his move to revise free trade deals and drop out of a climate change pact.
"We believe that isolationism won't take us forward," German Chancellor Angela Merkel told the elite gathered in the snowy Alpine town. "We believe that we must cooperate, that protectionism is not the correct answer." Merkel stressed there is too much "national egoism" at the moment and that the World Economic Forum's motto of "creating a shared future in a fractured world" was "exactly right" for 2018.
French President Emmanuel Macron noted the irony of Trump's upcoming arrival. Referring to the huge amount of snow that has struck Davos over the past few days, Macron said it "could be hard to believe in global warming ... Fortunately you didn't invite somebody skeptical with global warming this year!"
While acknowledging that it is legitimate for each leader to say "My country first," Italian Prime Minister Paolo Gentiloni said trade was the means toward economic growth — and that protectionism runs counter to that.
With inputs from agencies
Arts & Culture
Red Sparrow, published in 2013, was a neo-Cold War tale that introduced readers to CIA man Nathaniel Nash and to the former Russian ballerina Dominika Egorova, recruited by her uncle as a 'sparrow,' trained in the art of 'sexpionage - sexual entrapment, carnal black-mail, moral compromise.'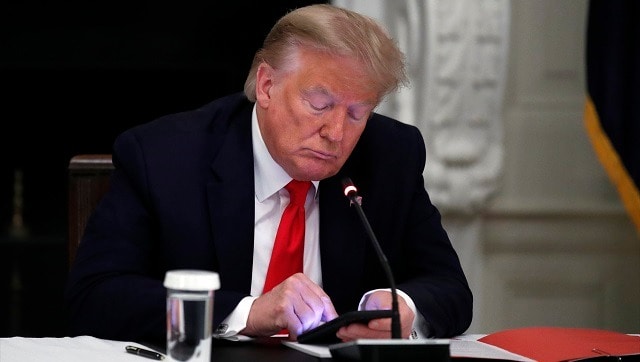 News & Analysis
If the board rules in Trump's favor, Facebook has seven days to reinstate his account; if it upholds Facebook's decision, Trump will remain "indefinitely suspended."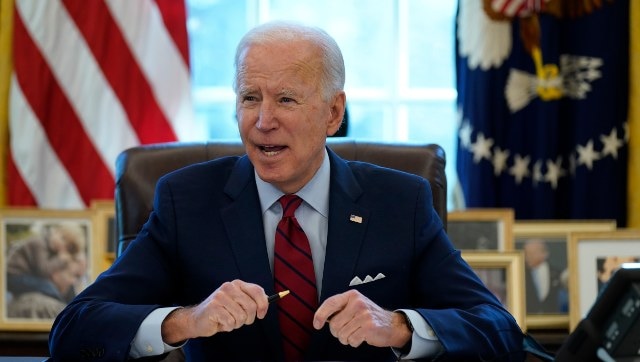 World
When the US claims moral leadership and professes to be a normative superpower, then it must defer to its moral obligations or else risk the unraveling of its power