Weam Al-Dakheel becomes first woman in Saudi Arabia to deliver evening news bulletin on state-owned TV channel
The move comes as a part of Saudi Arabia's Vision 2030 reform programme, which aims to diversify the kingdom's economy away from oil and relax strict rules on gender restrictions
Riyadh: A woman from Saudi Arabia has created history by becoming the first female to deliver an evening news bulletin on television.
"Weam Al Dakheel, appearing alongside anchor Omar Al Nashwan, presented the news bulletin on the state-owned Saudi TV Channel 1," Khaleej Times reported.
"Jumanah AlShami was the first woman to present morning newscasts in 2016. Today history repeats itself as Weam Al Dakheel becomes the presenter of the main nightly newscast, setting a precedent in a historic first for Saudi TV 1," Saudi TV said on its official Twitter channel.
This comes as a part of Saudi Arabia's Vision 2030 reform programme, which aims to diversify the kingdom's economy away from oil and relax strict rules on gender restrictions.
Saudi Arabian Crown Prince Mohammad Bin Salman initiated the lifting of a number of restrictions since 2017, particularly the ones on women, in a bid to open up the conservative kingdom country.
Earlier in September, Riyadh-based carrier Flynas had announced that it would be recruiting Saudi women as co-pilots and flight attendants for the first time.
In June, the Saudi government had lifted a longstanding ban on women driving. Prior to this, the kingdom country was the only nation where females were barred from getting behind the wheel of a car.
In March, Saudi Arabia had organised its first-ever women's run, marking a historical moment for its women in the local sports sector. More than 1,500 women had participated in the event.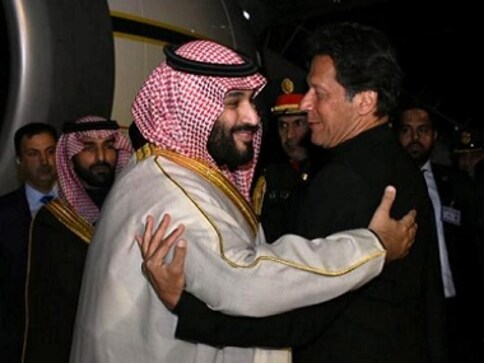 World
Pakistan and Saudi Arabia on Sunday signed a slew of investment agreements worth $20 billion which will provide a welcome relief to the teetering economy of cash-strapped Pakistan.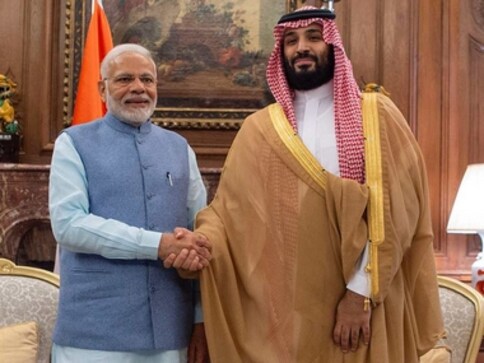 India
Saudi Crown Prince Mohammad-bin Salman will arrive in New Delhi on Tuesday on his maiden visit to the country. India is likely to raise the issue of Pakistan-sponsored terrorism and the two countries are expected to sign ties to enhance cooperation in various fields during the "landmark event in high-level bilateral ties".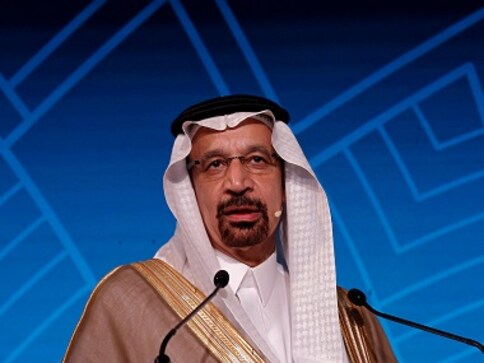 India
"There is no intention," Khalid al-Falih told Russia's TASS news agency when asked whether there could be a repeat of the oil embargo. Top US lawmakers turned their ire on Saudi Crown Prince Mohammed bin Salman on Sunday and said they believed he ordered the killing of Khashoggi, although the administration of US President Donald Trump maintained a more cautious stance.