'We stand with Gaza, we stand with Palestine', says Imran Khan as toll rises to 69
The Pakistan prime minister had earlier condemned the attack at Al-Aqsa Mosque and urged the international community to take immediate action to protect Palestinians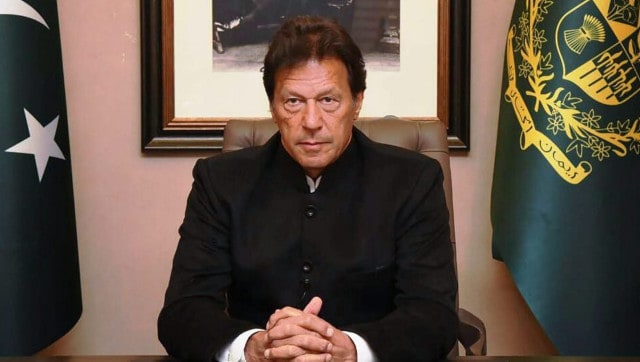 Islamabad: Pakistan Prime Minister Imran Khan expressed solidarity with Palestine on Wednesday, as tensions escalated between Israeli forces and Hamas militants, leading to the death of scores.
He also carried a critical quote of American anti-imperialism intellectual Noam Chomsky on Israeli treatment of Palestinians.
"You take my water, burn my olive trees, destroy my house, take my job, steal my land, imprison my father, kill my mother, bombard my country, starve us all, humiliate us all but I am to blame: I shot a rocket back," according to the quote.
Khan has earlier condemned the Israeli attack on worshippers at Al-Aqsa Mosque and has urged the international community to take immediate action to protect Palestinians.
At least 53 Palestinians and six Israelis have been killed in spiralling violence as of Wednesday as Gaza-based militants fired hundreds of rockets on Israel since Monday evening.
Israel has carried out hundreds of airstrikes at Hamas and Islamic Jihad targets in the coastal strip.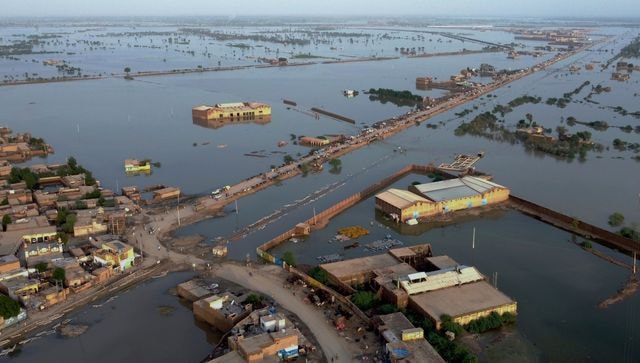 World
Pakistan's massive floods this summer collapsed Mohammed's home and destroyed his four acres of cotton, wiping out most of his income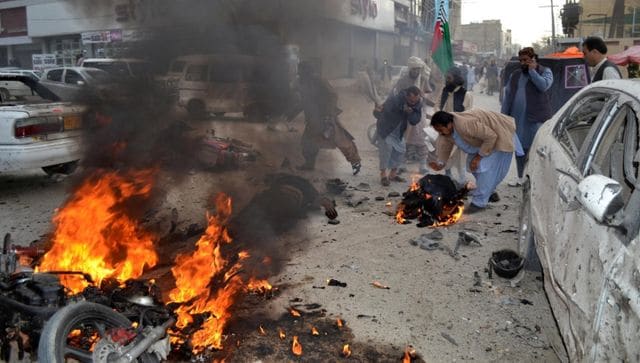 World
A bomb blast took place in a sweet shop located in a crowded market located in the Kohlu district of Balochistan on Friday.
World
The former Pakistan premier had used the cypher to portray his downfall in April as a conspiracy by the US and widely use this narrative in public rallies