Was Rolling Stone cover of Boston bomber poor taste or good marketing?
There has been a lot of outrage over a new cover of the Rolling Stone that features Boston Bombing suspect Dzhokar Tsarnaev.
Normally used to featuring actors and rockstars, the cover of the latest issue of Rolling Stone features a photo of Boston Marathon bombing suspect Dzhokar Tsarnaev, sparking debate over whether it is appropriate.
The cover story on Dzhokar comes even as controversy continues over the portrayal of the teenager with some citizen groups alleging that he is not being fairly treated.
The cover features an image of Dzhokar that he had taken himself and carries the title 'The Bomber' and promises to reveal 'how a popular, promising student was failed by family, fell into radical Islam and became a monster'.
Dzhokar, accused of orchestrating the twin bombing attacks at the marathon with his brother Tamerlan, is presently facing trial in connection with the case and recently pleaded not guilty to the charges.
On Facebook and Twitter there have been strong reactions and whether a bombing suspect deserves to be on the cover of a magazine, and that too in a 'rock-star'-like photo that understates the horror of the crime he is accused of.
Some have even said it could dent the image of law abiding American Muslims, while others argue its just a very good marketing plan.
However, the editors of the magazine have put out a statement with the article on the magazine's website saying they only wanted to examine the intricacies of Dzhokar's life:
Our hearts go out to the victims of the Boston Marathon bombing, and our thoughts are always with them and their families. The cover story we are publishing this week falls within the traditions of journalism and Rolling Stone's long-standing commitment to serious and thoughtful coverage of the most important political and cultural issues of our day. The fact that Dzhokhar Tsarnaev is young, and in the same age group as many of our readers, makes it all the more important for us to examine the complexities of this issue and gain a more complete understanding of how a tragedy like this happens.
Read the complete Janet Reitman article for Rolling Stone here
Find latest and upcoming tech gadgets online on Tech2 Gadgets. Get technology news, gadgets reviews & ratings. Popular gadgets including laptop, tablet and mobile specifications, features, prices, comparison.
India
NRC coordinator Sarma said he cannot comment on the total number of "erroneous inclusions", however, sources told PTI that around 10,000 people have been identified whose names were "wrongly included"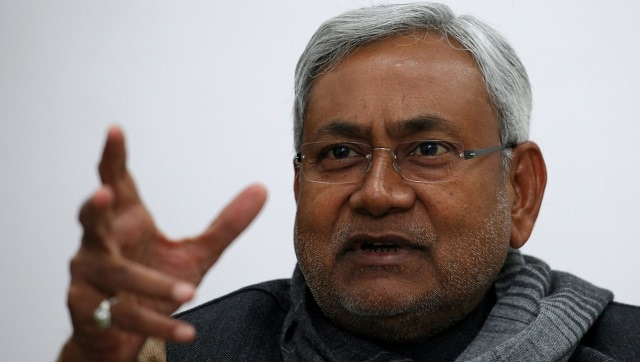 Politics
Sanjay Kumar Jha, JD(U) national general secretary, said Nitish will be addressing people in a total of 35 Assembly constituencies over the next couple of days
Politics
Bihar will vote for the 243-member Assembly in three phases — 28 October, 3 November and 7 November. Counting will be held on 10 November