Was Quetta attack an extreme measure by Pakistan to offset own extreme isolation?
The Pakistani media says that the recent terrorist attack in Quetta that killed around 60 people and injured over 100 at a police academy indicates a trend that connects terror attacks after Pathankot
The Pakistani media says that the recent terrorist attack in Quetta that killed around 60 people and injured over 100 at a police academy indicates a trend that connects terror attacks after Pathankot. The trend referred to is of terrorists surprising their victims, firing indiscriminately and blowing themselves up. While the aim may be to draw similarities between India and Pakistan to surmise 'Pakistan too is victim of terror', what is new about this terror modus operandi?
But, by referring to the similarities between the attacks in India and Pakistan, Pakistan's Daily Times appears to have stumbled upon the trend by design or default; the trend and modus operandi are the same because these terrorists have been radicalised, armed, equipped and trained by the same agency — Pakistan's ISI, which not only radicalises these men but perhaps pumps opiates in them before they set out to commit ghastly and bizarre acts.
Imran Khan's latest accusation is that India is trying to implode Pakistan from within.
But why does India have to waste effort on this when Pakistan's generals have made, and continue to make fine progress for Pakistan's self-destruction. Remember Nasir Abbas Mirza's write up 'A Monstrous Experiment' of 11 May, 2009 in Daily Times saying:
"There are thousands of madrasas spread all over Pakistan's urban centres that are producing millions of neo-drones… Take a little boy and incarcerate him in a remote madrasa. Indoctrinate him with a distorted version of a religion and tell him that he does not belong to this world. Teach him about the fanciful world that awaits him in the heaven, and that in order to attain that he has to destroy everything that stands in his way, including his own body... At full steam ahead in Pakistan, this is a monstrous experiment in brainwashing and it is on a par with, if not worse than, Nazi Germany's eugenics. They did it in the name of science; here, it is being done in the name of God and religion. On a very large scale, this is a hugely successful experiment in which nurture triumphs and nature takes a beating"
Michel Chossudovsky, professor at University of Ottawa, wrote in his article 'The Destabilisation of Pakistan' in 2007 that Washington had been planning a scenario of disintegration and civil war in Pakistan for more than five years, US intelligence using Pakistan's ISI as a go-between, had supported Al-Qaeda and its various affiliated organisations and 'Talibanisation' was the direct result of US-led covert operations. He went on to say that the US course consisted of fomenting social, ethnic and factional divisions and political fragmentation, including the territorial breakup of Pakistan, dictated by US war plans in relation to both Afghanistan and Iran.
But while Chossudovsky's analysis may not be entirely relevant today, there is little chance Imran Khan would have read this either. However, the fact remains that the Pakistani generals have put Pakistan in the eye of the strategic geopolitical competition by opening the floodgates for China; in direct path of the hybrid Great Game between Nato and China with the Indian Ocean Rim fast becoming the centre of gravity for future conflict.
There is no doubt that Pakistan is finding itself in the uncomfortable position of diplomatic isolation, both at the regional and global level despite total patronage by China. Adam Szubin, US acting undersecretary on Countering the Financing of Terrorism recently stated, "We continue to urge our partners in Pakistan to go after all terrorist networks operating in their country. We stand ready to help them. But there should be no doubt that while we remain committed to working with Pakistan to confront ongoing terrorist financing and operations, the US will not hesitate to act alone, when necessary, to disrupt and destroy these networks", adding, "The problem is that there are forces within the Pakistani government — specifically in Pakistan's Inter-Services Intelligence or ISI — that refuse to take similar steps against all the terrorist groups active in Pakistan, tolerating some groups — or even worse."
Although Szubin's remarks were delivered while was speaking at the Paul H Nitze School of Advanced International Studies, Washington DC, his statement would have come as rude shock to Pakistan, rattled as it already is by the diplomatic offensive by Prime Minister Narendra Modi following the terrorist attack at Uri.
The deft moves to deflect from the unenviable position that Pakistan found itself in followed predictable moves. Posters appeared in Gujranwala, Pakistan's Punjab with the Laskar-e-Taiba (LeT) owning responsibility for the terrorist attack on the army base at Uri despite the evidence pointing at the Jaish-e-Mohammad (JeM). These posters exhorted people to gather in Nawab Chowk of Gujranwala on 25 October to participate in the funeral in absentia of Muhammad Anas, alias Abu Siraqa, one of the four attackers killed in Uri on 18 September. The poster, also circulated on WhatsApp, stated that Hafiz Saeed, LeT chief would deliver a special address on the occasion.
Now why should the LeT own up to responsibility of the Uri terror attack at this stage?
That Pakistan wants to portray that the LeT is out of control is obvious. But the fact remains that both LeT and JeM are covert arms of the generals and Hafiz Saeed and Azhar Masood are accorded protection and special status by the Pakistani army. Otherwise, how would Hafiz Saeed address the funeral in absentia in Gujranwala on 25 October? Photographs of a meeting in Pakistan following India's surgical strikes in the wake of the terror attack in Uri showed high-profile Pakistani ISI officials sitting along with Hafiz Saeed, Sirajuddin Haqqani and Abdullah Gul, son of former ISI chief Hamid Gul under whom LeT flourished.
In an earlier photograph, Abdullah Gul is seen with HuM's Syed Salahuddin and Pakistani NSA Naseer Khan Janjua. Abdullah Gul provides legitimacy and funds to terror organisations like LeT, Hizbul Mujahideen and JuD, and is joined in these activities by Ijaz ul-Haq, former federal minister in Pakistan and son of former military dictator Zia ul-Haq under whom Talibanisation of the Pakistani army started being shaped.
The Islamic State and Pakistan Taliban have claimed responsibility for the Quetta attack while Pakistan has blamed the Lashkar-e-Jhangvi (LeJ). US intelligence acknowledges that IS in Afghanistan-Pakistan consists of disgruntled elements of both the Pakistani and Afghan Taliban. Obviously they have been clubbed together and mixed with other terrorist groups, regulars from Mujahid battalions and ISI operatives. Pakistan has the handle on both Talibans through Sirajuddin Haqqani and has been employing Pakistan-based LeT, JeM, LeJ, Haqqanis to create mayhem in Afghanistan, lately targeting Hazaras to widen the sectarian divide.
Voice of America had earlier reported Afghanistan officially telling Pakistan Hafiz Saeed, former LeT chief is directing ISIS operations in Afghanistan. The ISI's internal thinking reflected the accusations the R&AW had orchestrated the Mumbai, Pathankot and Uri terror attacks in India. So why not use LeJ to target the police academy at Quetta to lift pressure from diplomatic isolation? Is there any reason the Pakistani authorities are about how many of the 60-odd killed and over 100 injured are Shias and Balochis? Get the picture?
Of course, as always, the White House condemned the Quetta and said the US would support Pakistan in its fight against terrorism.
Case closed.
The author is a veteran Lieutenant-General of the Indian Army
World
The financial drain from a sprawling counterterrorism campaign has been vast, fueling the military's budgets even years after major combat in Afghanistan and Iraq ended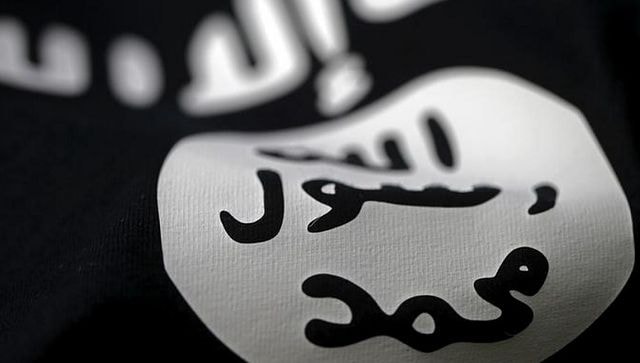 World
While the COVID-19 pandemic may have had a temporary chilling effect on radicalism, there are concerns that in the post-pandemic era, terrorism will become a bigger problem globally.
Photos
20 members of terrorist group Islamic State are being tried for launching six distinct attacks -- four suicide bombings and shootings at four locations in and around the city that left at least 130 people dead