Voting begins in Russia's presidential election: Vladimir Putin expected to consolidate hold on power
Voting was underway for Russia's presidential election on Sunday, in which incumbent President Vladimir Putin is seeking a fourth term in office.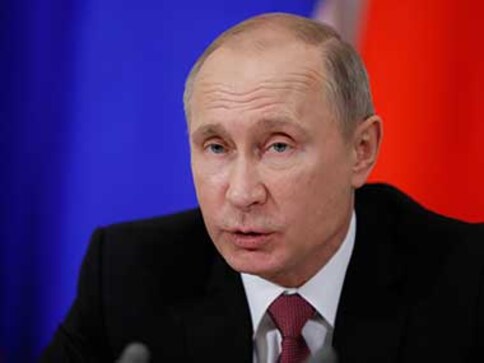 Moscow: Voting was underway for Russia's presidential election on Sunday, in which incumbent President Vladimir Putin is seeking a fourth term in office and is widely expected to cement his power for the next six years.
The polling stations will remain open from 8 a.m. to 8 p.m. in every Russian region in accordance with the 11 different time zones, reports Sputnik news.
Voting first began in the Far-East regions of Kamchatka and Chukotka and began in Moscow nine hours later.
Counting will start on Sunday night in Kaliningrad, Russia's western-most region.
Putin, 65, cast his vote at a polling station in the headquarters of the Russian Academy of Sciences in Moscow's Lenin Avenue, reports Efe news.
Asked about the percentage of votes he hopes to win, Putin told reporters that he would be satisfied with "any that gives the right to serve as president".
There are 108.9 million eligible voters in Russia with 1.87 million others living abroad.
A total of 97,000 polling stations have been set up across Russia and another 400 in 145 countries.
However, Russians living in Ukraine will not be allowed to participate, after the Ukrainian government barred them from visiting Moscow's diplomatic delegations because it considers Russia to be an "aggressor" and has dismissed its elections as "illegal".
Russians in Crimea will be able to vote on Sunday, which coincides with the fourth anniversary of the peninsula's annexation by Moscow.
Chechen Leader Ramzan Kadyrov also cast his ballot, reports Sputnik news.
The results will be announced on early Monday morning.
Apart from Putin, the other seven contenders in the fray are: Sergei Baburin from the All-People's Union party; Communist Party candidate Pavel Grudinin; Civil Initiative party candidate Ksenia Sobchak; Communists of Russia party chairman Maxim Suraykin; Presidential Commissioner for Entrepreneurs' Rights Boris Titov; co-founder of the Yabloko party Grigory Yavlinsky; and head of the Liberal Democratic Party of Russia Vladimir Zhirinovsky.
The voter turnout in Moscow in the first two hours was 16.55 percent, according to the Central Election Commission (CEC). The turnout in most of the country's eastern regions was 30.37 percent by noon (local time).
Meanwhile, the CEC has registered 15 DDoS (distributed denial-of-service) attacks on its website, coming from 15 countries.
Pre-election polls have placed Putin, the country's longest-serving leader since Soviet dictator Joseph Stalin, as a clear front-runner, reports CNN.
There is no meaningful opposition in the running, and Putin's fiercest political opponent, Alexei Navalny, has been barred from competing. Navalny has called for a boycott of the election.
A win would mean a Putin-led Russia until 2024, after which he is constitutionally obliged to stand down
Find latest and upcoming tech gadgets online on Tech2 Gadgets. Get technology news, gadgets reviews & ratings. Popular gadgets including laptop, tablet and mobile specifications, features, prices, comparison.
World
Calling it 'one-sided, energy-destroying', Trump justified America's withdrawal from Paris climate accord on his watch
World
Officials have said that Russia and China are actively seeking to weaken the US's global standing to undermine confidence in American democracy.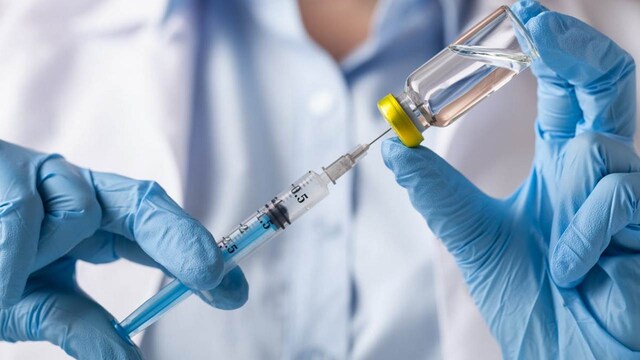 World
The Russian Health Minister has said that plans are in motion to start a mass vaccination campaign against the novel coronavirus in October.