Volatile and troubled: All you need to know about man who killed reporter, cameraman in Virginia
Vester Flanagan, who killed two journalists in Virginia and filmed the murders during a live news broadcast, had a volatile career path that saw him fired from at least two television channels for conflicts with co-workers.
Vester Flanagan, who killed two journalists on Wednesday and filmed the murders during a live news broadcast, had a volatile career path that saw him fired from at least two television channels for conflicts with co-workers.
Flanagan allegedly shot and killed, at close range, reporter Alison Parker (24) and cameraman Adam Ward (27) in the middle of a live interview early on Wednesday. The pair worked for Roanoke, Virginia CBS affiliate WDBJ where Flanigan was once employed — and fired.
Flanagan fled the scene near a local lake, and his car was later found run off the highway, apparently after he shot himself. He died at a hospital in northern Virginia outside Washington.
Flanagan also drew a troubled portrait of himself in tweets after their deaths and a rambling 23-page manifesto sent to ABC news.
Also known on-air as Bryce Williams, the 41-year-old African American said he was seeking to avenge racial injustices and instances in which he believed himself to have been wronged, in documents that paint him as deeply troubled by racism and hungry for revenge.
In a series of tweets, Flanagan offered a glimpse at his motivations, posting that "Alison made racist comments" and claiming that Ward had reported him to human resources. Yet in a rambling manifesto received by ABC News, Flanagan said a recent deadly church shooting in Charleston, South Carolina, where nine black parishioners died, was what drove him over the edge.
"The church shooting was the tipping point... but my anger has been building steadily," he said.
"Why did I do it? I put down a deposit for a gun on 6/19/15. The Church shooting in Charleston happened on 6/17/15..."
Difficult co-worker
Born in 1973, the San Francisco State University graduate and Oakland native said he had suffered throughout his career as a black, gay man. In the manifesto, which Flanagan termed a "Suicide Note for Friends and Family," he complained of racial discrimination and bullying "for being a gay, black man."
Flanagan said in a tweet that he had filed a complaint against WDBJ's Parker, whom he shot.
"Vester was an unhappy man. We employed him as a reporter and he had some talent in that respect and some experience," WDBJ's general manager Jeffrey Marks said.
Flanagan joined the station in March 2012 and was dismissed in February 2013, escorted out the door by police.
"He quickly gathered a reputation of someone who was difficult to work with. He was sort of looking out for people to say things he could take offense to," Marks said.
"Eventually, after many incidents of his anger, we dismissed him. He did not take that well," he added.
Flanagan bounced in an out of jobs in journalism and other fields. Before being hired at WDBJ, he had spent eight years working outside of journalism. From 1993 to 2005, he worked at KPIX, San Francisco's local CBS affiliate.
On his LinkedIn profile -- registered under the name Bryce Williams -- Flanigan wrote that he had worked at several television stations across the country since the mid-1990s as well as in marketing and customer relations.
'A human powder keg'
Co-workers at NBC affiliate WTWC in Tallahassee, Florida began noticing Flanagan's strange behavior when he worked there around 2000.
"He was a good on-air performer, a pretty good reporter. And then things started getting a little strange," journalist Don Shafer told a San Diego news station where he is now news director.
Flanagan took WTWC to court for discrimination, claiming to have been called a monkey.
In his manifesto, Flanagan said that his anger had been a long time coming.
"My anger has been building steadily... I've been a human powder keg for a while... just waiting to go BOOM!!!!"
AFP
Find latest and upcoming tech gadgets online on Tech2 Gadgets. Get technology news, gadgets reviews & ratings. Popular gadgets including laptop, tablet and mobile specifications, features, prices, comparison.
science
A total of 141 countries are going to face at least one ecological threat by 2050 and regions of sub-Saharan Africa, South Asia, the Middle East and North Africa are likely to face the largest number.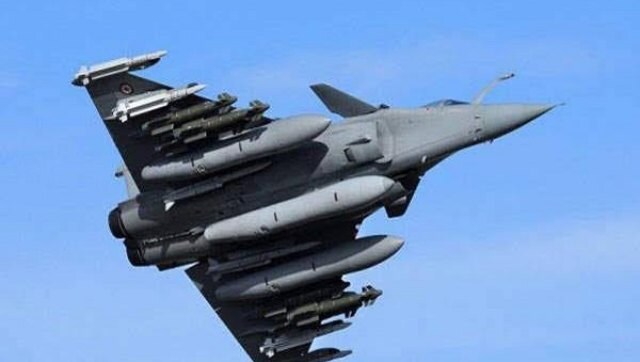 India
The Dassault Aviation is the manufacturer of the Rafale jets while MBDA supplied the missile systems for the aircraft
science
At the start of the Extinction: The Facts documentary, Attenborough said, "We are facing a crisis and one that has consequences for us all."