Vladimir Putin arrives in India today; India, Russia to sign 20 pacts, focus on S-400 air defence systems deal
The focus during the visit will be on the S-400 Triumf air defence missile systems agreement with a top Kremlin aide saying on Tuesday that Putin will oversee the signing of the '$5 billion deal'.
Russian president Vladimir Putin is set to arrive in New Delhi on Thursday on a two-day visit. India and Russia are likely to sign a deal to get S-400 air defence systems and discuss key regional and global issues, including US sanctions on the import of Iranian crude oil.
Putin, along with Prime Minister Narendra Modi, will attend the 19th annual India-Russia summit during which the two leaders are expected to review bilateral defence cooperation in the wake of the US sanctions against Russian defence majors.
Twenty pacts in areas ranging from defence, nuclear energy, space and economy, are likely to signed by India and Russia reported The Indian Express. The joint India-Russia counter-terrorism exercise, Indra-2018 which is set to be held from 18 to 28 November is likely to be announced.
Putin is set to arrive at New Delhi at 6.40 pm, after which he will have a meeting with Modi at 7.30 pm at Lok Kalyan Marg, the principal workplace of the Prime Minister of India. The meeting is said to be an informal one.
On Friday, Putin will hold a formal meeting with Modi at 11 am at Hyderabad House after which the India-Russia summit will take place. After the summit, agreements will be exchanged and the two leaders will make press statements, according to the Ministry of External Affairs (MEA).
Besides holding talks with Modi, the Russian president will also have a meeting with president Ram Nath Kovind at the Rashtrapati Bhawan on Friday. He will also have an interaction with a group of children and address an India-Russia business meet.
The focus during the visit will be on the S-400 Triumf air defence missile systems agreement with a top Kremlin aide saying on Tuesday that Putin will oversee the signing of the "$5 billion deal".
"The key feature of this visit will be the signing of the agreement to deliver S-400 air defence systems," Putin's top foreign policy aide Yury Ushakov was quoted in media reports as saying in Moscow. "The value of the contract will be more than $5 billion," he said.
The purchase will violate sanctions under the Countering America's Adversaries Through Sanctions Act (CAATSA) instituted by the US Congress on arms purchases from Russia, but American lawmakers have allowed the possibility of a presidential waiver.
"India has maintained its sovereignty as regards to its relationship with countries. We shall maintain it in all earnestness," defence minister Nirmala Sitharaman told PTI recently when asked whether the US sanctions will hit India's defence ties with Russia. India wants to procure the long-range missile systems to tighten its air defence mechanism, particularly along the nearly 4,000-km-long Sino-India border.
The S-400 is known as Russia's most advanced long-range surface-to-air missile defence system. China was the first foreign buyer to seal a government-to-government deal with Russia in 2014 to procure the missile system and Moscow has already started delivery of an undisclosed number of the S-400 missile systems to Beijing.
According to a Times of India report, the two countries are also expected to announce a new space cooperation mechanism. This was in progress after Modi announced that India would send a man to the moon by 2022.
The last annual summit was held on 1 June, 2017, during the visit of the prime minister to Russia. In May, Modi had travelled to the Russian coastal city of Sochi for an informal summit with Putin during which they discussed a range of crucial issues. Modi and Putin are also expected to explore ways to further deepen cooperation between the two countries in a number of sectors including trade, investment, connectivity, energy, space and tourism.
With inputs from PTI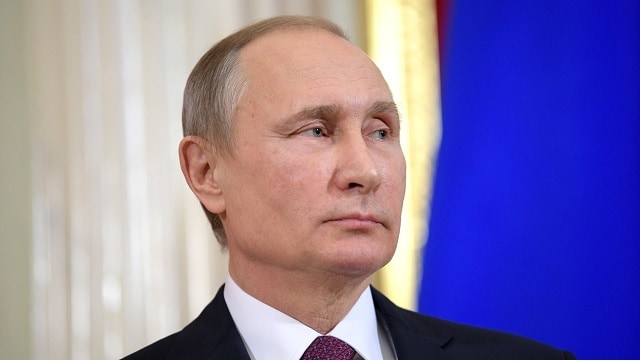 World
As the 68-year-old delivers his latest state of the nation address on Wednesday, Putin is leading a Russia that is closer to the Soviet Union than at any time since its collapse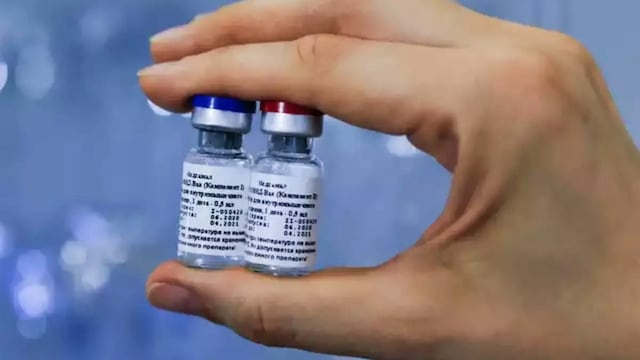 India
Sputnik V, backed by the RDIF, already has production agreements in India to produce 852 million doses.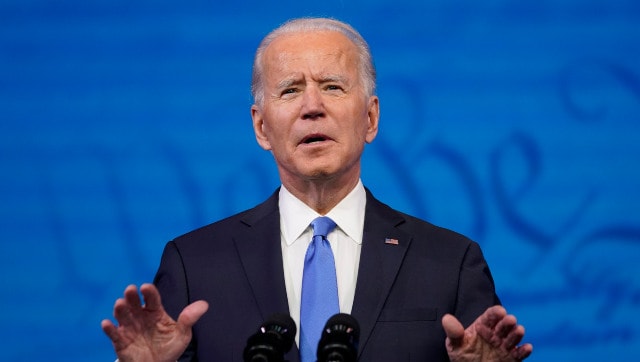 World
The US also announced sanctions on 32 individuals and entities accused of attempting to influence the 2020 presidential election by spreading disinformation