Vikram Pandit finally hits pay dirt with $14.9 million compensation
Citigroup chief executive Vikram Pandit received $14.9 million in compensation for 2011, a year in which the third biggest US bank posted its second straight annual profit.
New York: Citigroup chief executive Vikram Pandit received $14.9 million in compensation for 2011, a year in which the third biggest US bank posted its second straight annual profit, according to a filing on Thursday with the Securities and Exchange Committee.
It was a far cry from Pandit's salary of $1 and no bonus in 2010. Pandit said in February 2009 following the company's government bailout in 2008 that he would take only a token salary till the bank got back on its feet.
The award reflects Citi's return to profitability under Pandit who became CEO in December 2007. The US bank's net income rose 6 percent in 2011 to $11.1 billion, and it has had eight consecutive quarters of profitability.
However, Citi's stock price has been lagging behind the bank's recovery. Even with the European sovereign-debt crisis eating into Citi's revenues, profits rose 6 percent from 2010, but the bank's shares last year plummeted 44 percent, making it the second-worst among the 24-company KBW Bank Index.
Citibank said in a regulatory filing on Thursday that Pandit's 2011 payout included a salary of $1.7 million and a cash bonus of $5.3 million and options valued at $7.8 million.
"Although Citi's reported financial performance was mixed, underlying client trends point to continued progress on our operating goals," the bank said. "The committee awarded annual incentive compensation, in addition to salary, to Pandit for the first time in four years in a manner commensurate with his responsibilities and the success of his implementation of Citi's long-term strategies."
Pandit keeps Citi lean
As volatile financial markets and new US banking regulations put a crimp on profits, Citi joined other banks last year that cut more than 120,000 jobs. Pandit announced that 4,500 jobs or roughly 2 percent of Citi's workforce of 2,67,000 employees would be eliminated. Most of the cuts involved Citi's proprietary trading units, which are being wound down.
According to news reports, the Indian unit of Citigroup Inc. will also eliminate about 100 jobs as it restructures its local business, as part of the global plan to axe 4,500 jobs worldwide. Citi India, employs roughly 7,000 people, and the cuts are likely to be spread across operations.
Reliance on foreign markets
Like most US bank chiefs Pandit does not expect the US economy to slip back into recession, but he does see slow growth. Pandit has reiterated Citi's reliance on foreign markets to grow. "The global consumer is the new driver of global economic growth, he said, and Citi's presence in more than 100 countries, particularly fast growing Asia, will help Citi to generate profits. "We are at the right place," Pandit earlier told reporters.
The company also said in a statement that, "International and emerging markets comprise a very significant component of Citi's growth strategy and India is among the highest priority markets for Citi within this strategy."
Demand for financial services has slowed in India, but Citi India is still bullish on its prospects. It is revamping its consumer banking operations to get a larger slice of the action in Asia's third largest economy.
"Citi expects to capture 15 percent of the market share of this segment over the next two to three years. In the next two to three years, 18 to 20 percent of our revenues would also come from this segment," Anand Selvakesari, the new head of Citi's consumer banking business told The Economic Times.
Find latest and upcoming tech gadgets online on Tech2 Gadgets. Get technology news, gadgets reviews & ratings. Popular gadgets including laptop, tablet and mobile specifications, features, prices, comparison.
Sports
Under is due to join up with his new team-mates and manager Brendan Rodgers ahead of Sunday's Premier League game against Burnley.
Sports
There had initially been hope that Aguero would be fit for the latter stages of the Champions League in August but that date passed and the target became the start of the new Premier League season.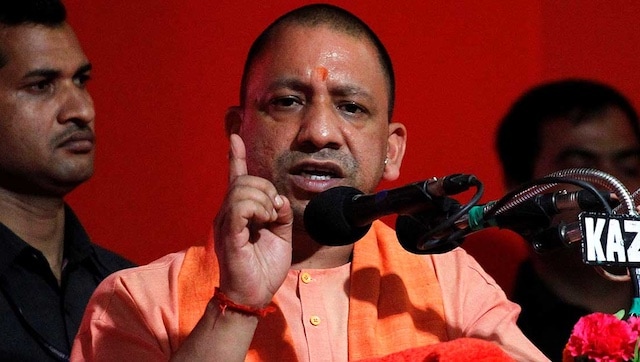 Entertainment
While addressing a review meeting, the Uttar Pradesh chief minister announced that a film city will be opened in Noida's Gautam Buddh Nagar.