Verdict expected in war crimes trial of former Chadian dictator Hissene Habre
A special court in Senegal was due to deliver its verdict today in the war crimes trial of former Chadian dictator Hissene Habre, bringing a long-awaited reckoning to victims and their families.
Dakar: A special court in Senegal is due to deliver its verdict on Monday in the war crimes trial of former Chadian dictator Hissene Habre, bringing a long-awaited reckoning to victims and their families.
Habre, 73, was president of Chad from 1982-1990, during which time he is alleged to have committed crimes against humanity and torture. Prosecutors are seeking a life sentence.
Habre went on trial last July in the Extraordinary African Chambers (CAE), a special tribunal set up in Dakar by the African Union under a deal with Senegal, the first time a country has prosecuted a former leader of another nation for rights abuses.
Reed Brody, a lawyer for Human Rights Watch who has spent the last 15 years working with victims to bring Habre to justice, said the landmark case could encourage others to bring similar action.
"The trial of Hissene Habre shows that it is possible for victims, with tenacity and perseverance, to bring their dictator to court," Reed told AFP on Sunday.
"We hope that other survivors, other activists will be inspired by what Habre's victims have been able to do."
Often dressed in combat fatigues in line with his "desert fighter" nickname, Habre fled to Senegal after his 1990 ouster by Chad's current President Idriss Deby.
Habre has declined to address the court, refusing to recognise its authority. Neither he nor his legal team will be in court for Monday's hearing, they told AFP.
But his court-appointed lawyers will attend and are hoping for an acquittal. "We have developed our arguments sufficiently well to prove that Hissene Habre is innocent," said Senegalese lawyer Mbeye Sene.
"If the law is correctly applied, we will go straight to an acquittal for Mr Habre," added Sene.
Investigators found that at least 40,000 people were killed during Habre's rule, which was marked by fierce repression of opponents and the targeting of rival ethnic groups.
Witnesses have recounted the horror of life in Chad's prisons, describing in graphic detail abusive and often deadly punishments inflicted by Habre's feared secret police, the Documentation and Security Directorate (DDS).
Victims were subject to electric shocks and waterboarding while some had gas sprayed in their eyes or spice rubbed into their genitals, the court heard.
Habre's defence team has sought to cast doubt on the prosecution argument that their client was an all-knowing, all-powerful head of the DDS, suggesting he may have been unaware of abuses on the ground.
Mahamat Moussa, a former detainee, said a guilty verdict would provide solace to many families left without answers 25 years after Habre left office.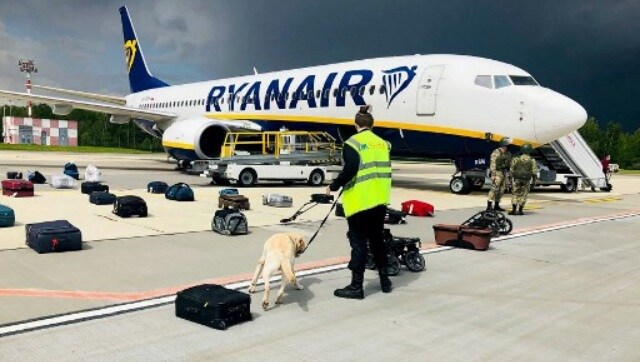 World
Roman Protasevich was held on Sunday after a Ryanair flight from Athens to Vilnius was intercepted by a Belarusian fighter jet and diverted to the capital of Minsk, State TV reported
News & Analysis
The Federal Network Agency said it had already taken action against several firms that sell the smart watches online but did not name them.
News & Analysis
The report adds that the Facebook CEO hosts weekly meetings and shares details of unreleased new products and strategies in front of thousands of employees.