Venezuela to ask U.N. for help in clearing land mines near Colombian border
CARACAS (Reuters) - Venezuela will ask the United Nations to help remove landmines in its territory that it says have been deployed by 'irregular' armed groups near the Colombian border, President Nicolas Maduro said on Sunday. Maduro's government on Thursday said two soldiers were killed by a land mine during military operations in the state of Apure, where clashes between soldiers and armed groups has led thousands of Venezuelans to flee across the border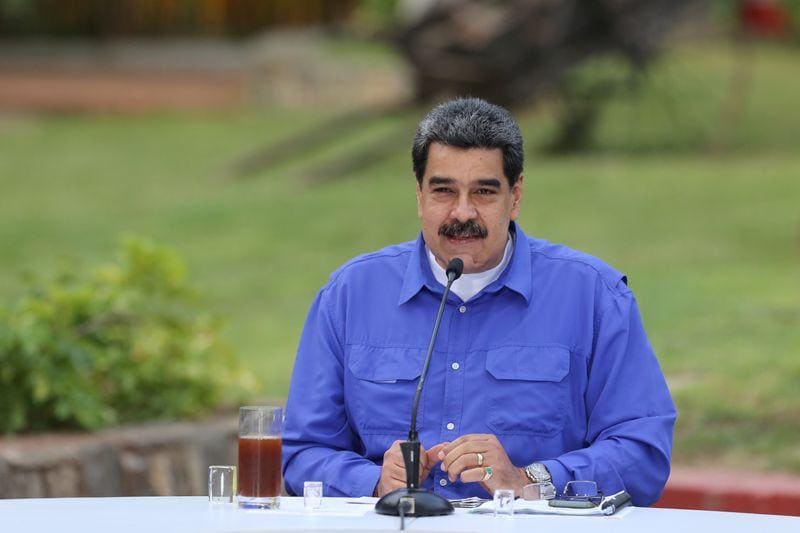 CARACAS (Reuters) - Venezuela will ask the United Nations to help remove landmines in its territory that it says have been deployed by "irregular" armed groups near the Colombian border, President Nicolas Maduro said on Sunday.
Maduro's government on Thursday said two soldiers were killed by a land mine during military operations in the state of Apure, where clashes between soldiers and armed groups has led thousands of Venezuelans to flee across the border.
The government will ask UN Secretary General Antonio Guterres for "immediate emergency assistance so that they can bring all of the techniques to deactivate the minefields that these irregular groups have left behind," Maduro said in a televised broadcast.
The UN did not immediately respond to a request for comment.
Colombian President Ivan Duque has accused Venezuela of sheltering members of the National Liberation Army, or ELN, and dissidents of the FARC rebel group who reject a 2016 peace deal with the Colombian government. Maduro denies the claim.
Rights groups from the two countries on Wednesday called on the UN to appoint a special envoy to address the humanitarian crisis on the border, which has been for years a center of drug trafficking and smuggling.
(Reporting by Brian Ellsworth; editing by Diane Craft)
This story has not been edited by Firstpost staff and is generated by auto-feed.
Business
(In first paragraph, fixes hyperlink to story) By Katanga Johnson WASHINGTON (Reuters) -U.S.
Business
By Ben Klayman DETROIT (Reuters) - General Motors Co's marketing and promotional spending will return to normal levels after the COVID-19 pandemic caused that budget to drop last year, the U.S. automaker's top marketing officer said on Monday. "What we went through in the pandemic was certainly severe and we should be moving back up to our normalized levels," GM Chief Marketing Officer Deborah Wahl said in an online appearance at a Reuters Events conference.
Business
By Nandita Bose WASHINGTON (Reuters) - U.S. President Joe Biden will urge Congress to invest $50 billion in semiconductor manufacturing and research when he meets with top executives from nearly 20 major companies on Monday about the global chips shortage that has roiled the automotive industry and technology firms. The push is part of his broader focus on rebuilding U.S