Venezuela: Starving people break into zoo, slaughter horse for meat
The severe economic crisis has gripped Venezuela leading to food shortages and looting in some areas.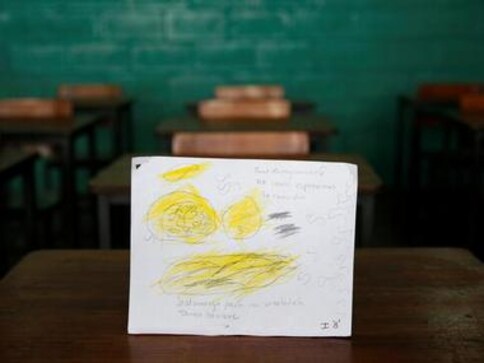 Caracas: The crippled Venezuelan economy forced a group of starving people to break into a zoo and slaughter a horse for its meat in capital Caracas.
The group forced their way into Caricuao Zoo and busted the stallion's pen before butchering it on Wednesday, the Daily Mail reported.
The severe economic crisis has gripped Venezuela leading to food shortages and looting in some areas.
According to Fusion.net, prosecutors said the horse was the only one of its kind in the zoo, before it was killed.
The zoo keeper found head and ribs of the horse in a pile, the Daily Mail reported.
Meanwhile, fifty animals have died of hunger in the zoo because of chronic shortage of food and many have not been fed for over two weeks now.
In other cities, zoos were reported to be in a worse situation, forced to ask for donations of fruits, vegetables and meat from local businesses.
Marlene Sifontes, 52, union leader for employees in the state parks, said, "The story of the animals at Caricuao is a metaphor for Venezuelan suffering," the Daily Mail reported.
She said lions and tigers in the zoo in Caracas were being fed mango and pumpkin to make up their meat rations, while an elephant is eating tropical fruit instead of its usual diet of hay.
Government officials denied that the deaths were due to a lack of food, but state prosecutors have opened an investigation into the deaths of various species of wildlife at the zoo.
President Nicolas Maduro blames the country's problems on an "economic war" waged by local opponents and the US, the Daily Mail added.
World
GUIGUE, Venezuela (Reuters) - President Hugo Chavez's abuse of state resources for his re-election campaign and lack of personal contact with Venezuelans will cost him dearly at the October 7 vote, his opposition rival says.
World
CARACAS (Reuters) - Venezuela's President Hugo Chavez boasted on Tuesday he had a "mathematically irreversible" lead ahead of next month's vote and that a refinery disaster had not damaged his re-election campaign as some forecast.
World
Some oil experts and government critics were also raising questions, saying they believe there hasn't been sufficient maintenance at refineries and that the situation could be making such incidents more likely.