Vatican dismisses former US cardinal Theodore McCarrick over sexual abuse allegations
The Vatican has defrocked former United States cardinal Theodore McCarrick after a church trial found him guilty of sexually abusing minors
The Vatican defrocked former US cardinal Theodore McCarrick after he was found guilty of sexually abusing minors

Pope Francis has recognised the judgment to be of a definitive nature and no longer subject to appeal

The Pope has accepted the resignations of as many as five American bishops since 2015
Washington DC: The Vatican has defrocked former United States cardinal Theodore McCarrick after a church trial found him guilty of sexually abusing minors.
McCarrick is the highest-ranking Catholic figure who has been dismissed from priesthood over the sexual abuse crisis, reported CNN.
During his tenure, he led the Archdiocese of Washington and was recognised as a powerful advocate of the Catholic Church's political priorities in the country.
According to a statement from the Vatican, Pope Francis has recognised the judgment to be of a "definitive nature" and "res iudicata" which means it is no longer subject to appeal.
The Pope has accepted the resignations of as many as five American bishops since 2015. The church has been roiled in a sex abuse crisis as several Catholic figures have been accused of either sexual misconduct or of mishandling the abuse cases.
McCarrick, who is 88 and resides in Kansas, can no longer present himself as a priest or celebrate the sacraments.
The Pope had asked the former cardinal to live a secluded life of "prayer and penance" last summer. Following his defrocking, McCarrick will no longer be provided for by the church, so his way of sustenance hangs in a balance now.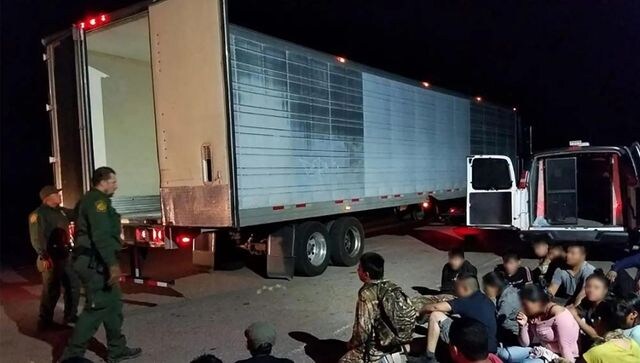 World
There were 67 migrants from Guatemala travelling in the truck, including 57 unaccompanied children, mostly boys, aged between 14 and 17, pointing to large-scale human trafficking, according to a statement by Mexico's National Institute of Migration
World
Eminent musicians like Chuck Berry, Fats Domino, and Elvis Presley were honoured in the first class of the Rock and Roll Hall of Fame in Cleveland on 23 January 1986
World
On Wednesday two Spanish churches were attacked by a man wielding a machete. The attack left a verger dead and a priest seriously wounded