Vatican and Argentina to release 'Dirty War' archives soon | Reuters
By Juliana Castilla | BUENOS AIRES BUENOS AIRES The Vatican and Argentina will soon release archives from the country's 1976-83 'Dirty War,' when a military dictatorship killed as many as 30,000 people in a crackdown on left-wing opponents, officials said on Tuesday.The archives contain about 3,000 letters between the Roman Catholic Church and family members of the dictatorship's victims. Human rights groups have accused Catholic officials of covering up abuses by the junta when it was in power.'We are not afraid of the archives
By Juliana Castilla
| BUENOS AIRES
BUENOS AIRES The Vatican and Argentina will soon release archives from the country's 1976-83 "Dirty War," when a military dictatorship killed as many as 30,000 people in a crackdown on left-wing opponents, officials said on Tuesday.The archives contain about 3,000 letters between the Roman Catholic Church and family members of the dictatorship's victims. Human rights groups have accused Catholic officials of covering up abuses by the junta when it was in power."We are not afraid of the archives. They contain historical truth," Buenos Aires Archbishop Mario Poli told reporters at a news conference. He did not provide a date for the release.The archives will be made available exclusively to family of victims, or victims still surviving. The declassification was ordered by Pope Francis, a former Buenos Aires archbishop, a joint statement from the Vatican and Argentina's Church hierarchy said.
The Argentinian Church's reputation was tarnished by links between some high-ranking clergymen and the military rulers. Critics of Jorge Bergoglio, now Pope Francis, said he did not do enough for priests who challenged the dictatorship when he was leader of the Jesuits in Argentina.Two priests kidnapped by the military government accused Bergoglio of not protecting them. The case was dismissed and the Vatican has denied the claims.
Many of the dissidents killed were tied to labor unions.Survivors of the crackdown said one of the military rulers' tactics was so-called "death flights," in which political opponents were tossed into aircraft, stripped and then thrown alive into a river or the Atlantic Ocean to drown.
In August, the United States said it started delivering a new batch of declassified documents from U.S. military and intelligence agencies related to the dictatorship.This followed the 2002 declassification of more than 4,000 U.S. State Department cables and other archives from the dictatorship, which the U.S. government initially supported. (Reporting by Juliana Castilla; Writing by Hugh Bronstein; editing by Grant McCool)
This story has not been edited by Firstpost staff and is generated by auto-feed.
World
In a six-minute speech, the US president delivered an impassioned appeal for the nation to set aside its differences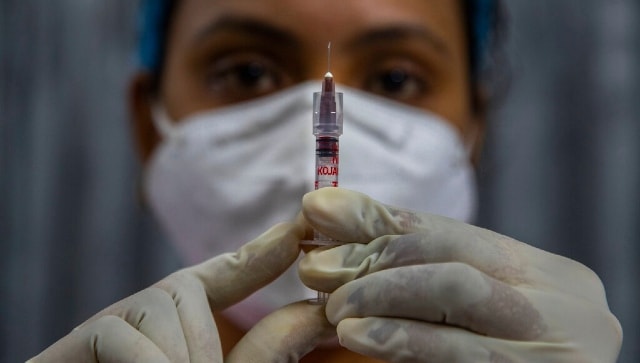 World
The medical officers said their recommendation to the government was made after considering "what effect this will have on transmission in schools and effects on education"
World
Australia's submarine upgrade was a response to China's takeover of the South China Sea, aggressive bullying of Australia and intimidation of Japan and Taiwan, said Peter Jennings.