Uyghur visa revoked: Did India buckle under China's timid war mongering?
Was the visa issued to Uyghur activist Dolkun Isa revoked because of the red-corner notice, or was it revoked because of Chinese pressure
As per the latest reports, India has withdrawn the visa granted to Dolkun Isa – the German based Uyghur activist following strong protests by China, who was termed by the Chinese as a 'terrorist'. India had earlier granted him visa to attend a conference on democracy in Dharamsala scheduled for later this month.
Given asylum by Germany in 1990s, Dolkun stands accused by China for instigating violence in the Xinjiang region. Media had quoted Ministry of Home Affairs' sources as saying that at the time of granting the e-visa to Dolkun, the red-corner notice against him had not been detected.
But red-corner notice apart, China has never clarified what the definition of a terrorist is – perhaps because in Mandarin, words have multiple meanings that can often be diagrammatically opposite. That is why perhaps China considers Masood Azhar an apostle of peace, while some Chinese refer to The Dalai Lama as some sort of saboteur.
Even at the recently held Raisina Dialogue 2016, the singular sour note was the retort by former Chinese Foreign Minister Li Zhaoxing's saying, "Your friend Dalai Lama is not the head of a country. He is only a political monk trying to divide his own motherland."
Considering Li was speaking in India's capital, such a remark was not only undiplomatic but reeked of arrogance that has become the hallmark chutzpah of many Chinese in recent times.
India's decision to grant visas to Uyghur activists is being deduced as intended to send a message to China for vetoing Masood Azhar's designation as terrorist. But India did the right thing by cancelling Dolkun's visa once the red-corner notice came to light, notwithstanding the fact that he was probably labeled terrorist because Chinese machinations ensured that no one would veto the move or put it on 'technical hold' as China had done in the case of Masood Azhar.
But, let us hypothetically put aside the issue of the red-corner notice for a while which, according to the MHA, cropped up at a later stage. For a minute, it appeared that India had come full circle from the time when a few years back the President had to cancel his trip to Kolkata to attend an event, because The Dalai Lama was attending it and the Chinese had raised objections, so the Governor of West Bengal had to attend the event instead.
But, while the red-corner issue in the case of Dolkun had not yet surfaced, a cross section came up against what was termed as "upping the ante" against China, even recommending that we should wait another 8-10 years. It was also opined that this "upping the ante" would hinder counter-terrorism cooperation from the Chinese side.
What was left unsaid was perhaps the latent fear that China may attack us. It is reminiscent of a TV debate on the 19 km deep PLA intrusion in Depsang Plains during the erstwhile UPA regime, when a military veteran suggested that we should confront them or sit behind them in our own territory. A politician (better known as the 'Pole Tortoise' – who doesn't know how he got there, what to do and how to get down) retorted, "General Sahib, aap to ladai karwa kar chhorroge". This tortoise appeared petrified that the next thing that may happen would be a nuclear attack by China.
But let us take a peep into China's record. China's unrequited love for Masood Azhar has already been demonstrated twice, but that is just one issue. What about providing sanctuary to United Liberation Front of Assam's Paresh Barua for months on Chinese soil after he was booted out from Bangladesh? Why was China accommodating him at Ruli? What is the difference between Paresh Barua, Masood Azhar and Dolkun Isa?
What about Naga insurgents training in China for the past few decades? How were four Chinese nationals apprehended in Indian Territory with fake Indian documents on a mission to visit the Naga rebels? Why has China established the United Liberation Front of West, South East Asia (ULFWSEA), bringing nine major insurgent groups of northeast India, including the NSCN (K) and ULFA under one umbrella, concurrent to Prime Minister Narendra Modi announcing the 'Act East Policy'.
Of course, unmarked Chinese origin illegal small arms flooding pan-India cannot be traced back but then there have been reports in the media of China providing small arms manufacturing capability to Kachen rebels in Myanmar and Indian Maoists.
Today, President Xi Jinping is warning against foreign infiltration through religion but what about the atheist Maoists that China established the world over (Nepal and Burma, the New People's Army of Philippines, the Khmer Rouge in Cambodia, Japanese Red Army, and Shining Path in Peru) and the killings and violence they wrought in those countries.
Taking the above into account, what counter-terrorism can we expect from China, other than the ongoing facade of fake-smile and stab-in-the- back? What conceivable cooperation do we expect anyway – that the Chinese intelligence would hand over Khaplang and Barua to us?
How has Afghanistan benefited by handing over the East Turkestan Islamic Movement cadres to China, with China continuing to tacitly support Pakistan's export of terror, both in Afghanistan and India?
As to the recommendation that we wait another 8-10 years, does it imply after our encirclement is complete; CPEC, Gwadar, 18 Chinese "strategic support bases" (read military bases) in IOR and the ULFWSEA gone as strong as United State Wa Army (USWA), the other Chinese proxy in Myanmar already equipped with an array of Chinese weaponry including missile fitted helicopters? If this is not pusillanimous war mongering by China, what is?
One look at recent developments in the South China Sea (SCS) tells you that China has no respect for global law, conventions or norms. China plundered Tibet of copper and gold deposits worth over US$ one trillion, in addition to silver, lead, zinc, lithium, and other raw materials, uranium and natural resources.
China is leveling some 700 mountains to develop cities despite warnings of ecological disaster by geologists. They would have plundered the riches of Aksai Chin in the same fashion by now. China grabbed the Shaksgam Valley and claimed the whole of Arunachal Pradesh (90,000 sq kms of our territory) as late as 2005 again for the same reason, and is already mining uranium in northern Nepal.
China has thrown its complete lot with Pakistan deliberately and has ignored India. So what 'upping the ante' are we talking about and what is the scare? China understands fully that the days of 'teaching lessons' are gone. Attack across the LAC at any point can get it a bloody nose, which it cannot afford because of the self aggrandizement that China has very carefully orchestrated.
That is why it is resorting to dirty pusillanimous war, or unrestricted war in Chinese parlance. China's behavior is that of a typical bully, that plays the psychological trump card: you get scared, they mount on your head; you look them in the eye, they respects you. Deceit and ambiguity are hallmarks of the Chinese policy. When Premier Li Peng visited India in 2001, it was he who first recommended joint exercises between the PLA and the Indian Military. The obvious aim included 'softening' the blow of laying claim to entire Arunachal Pradesh four years later.
With Isa Dolkun regretting the cancellation of his visa, and Naela Qadri Baloch saying, "India lacks the political will to take an initiative in Balochistan", Commander in Chief Xi Jinping and protégé Raheel Sharif would be popping the bubbly.
But there is no need to lose heart. As Lord Krishna told Arjun – a small ant in the ear of the elephant can bring it down to its knees. Same goes for the Dragopus (the Dragon-cum-Octopus), which China has transformed into. The Dragon also has a large soft belly and the octopus may well get entangled in a maze of nations that would come up at some point of time.
Both China and Pakistan need to be paid back in the same coin, this being an era of dirty warfare. Besides, China does need our huge markets while we have other options like that of Japan, South Korean, Taiwan and goods from other countries till our own industrial base catches up.
There is one last issue that needs to be examined; was the MHA unaware of the red-corner notice to Doklun while issuing the visa and cancelled it when the fact emerged, or was the visa issued knowing about the red-corner and revoked it later under pressure, irrespective of where it came from.
Hopefully it was not the latter, but if it was indeed the case then a grossly wrong message has been conveyed to the bully, confirming that we are a soft state. But in the ultimate analysis, it is up to China to take a call whether they want friendship with India or want to keep stabbing us in the back.
(The author is veteran Lieutenant General of the Indian Army)
India
In an apparent reference to China which is flexing its military muscles in the Indo-Pacific, Modi also said that in order to strengthen the rules-based world order, the international community must speak in unison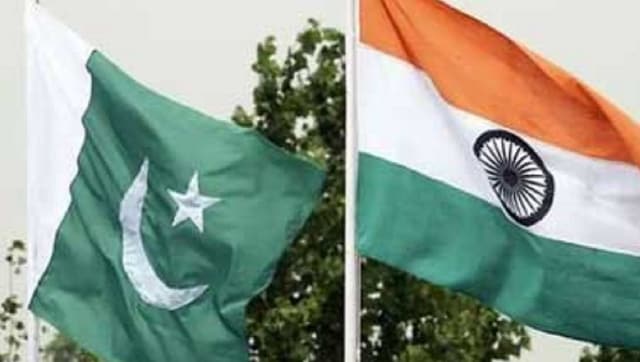 India
Exercising India's rights to respond to comments made by Pakistan and the OIC on Kashmir, Badhe said it does not need lessons from a "failed state" like Pakistan which is the "epicentre of terrorism and worst abuser of human rights".
India
Modi has been deemed to be one of the biggest supporters and proponents of Yoga.