US will do everything to avoid nuclear war with North Korea, says treasury secretary Steve Mnuchin
US Treasury Secretary Steve Mnuchin on Sunday said that they wanted to avoid nuclear war with the North Korea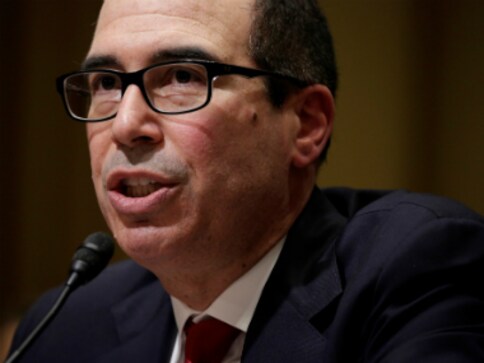 Washington: US Treasury Secretary Steve Mnuchin on Sunday said that they wanted to avoid nuclear war with North Korea
"The president doesn't want to be in a nuclear war, and we will do everything we can to make sure that doesn't occur," said Mnuchin.
"I can assure you the president's number one priority is the safety of the American people and our allies," he added.
Mnuchin was the latest top official to offer reassurance after US president Donald Trump ratcheted up tension with the North Korea with threats, Xinhua reported.
Trump on Tuesday threatened in a speech at the UN General Assembly that the US "will have no choice than to totally destroy" the country if forced to defend itself or its allies.
After the threat, the North Korea said it might test a hydrogen bomb in the Pacific Ocean.
Meanwhile on Sunday, a new poll found that an overwhelming majority of Americans oppose a preemptive strike on the North Korea and most Americans trust US military leaders instead of US Trump to handle the nuclear crisis responsibly.
According to the Washington Post-ABC News poll, 67 percent of Americans believe that the US should launch a military strike on the North Korea only if the country first attacks them or their allies.
As to their confidence in Trump on solving the North Korea nuclear issue, 37 percent of Americans trust Trump either "a great deal" or "a good amount" to handle the issue in a responsible way, with 42 per cent saying that they trust Trump "not at all."
World
The country imposed nationwide lockdowns on 12 May, after confirming its first COVID-19 cases since the start of the pandemic
World
North Korea has never admitted to a case of COVID-19, with the government imposing a rigid coronavirus blockade of its borders since the start of the pandemic in 2020
World
The spokesman said that Russia firmly abides by the principle that there can be no victors in a nuclear war