US welcomes North Korea's participation in Winter Olympics, hopes it ends its nuclear isolation soon
The White House has expressed hope that by participating in the Winter Olympics, the North Korean leadership would see the value in ending its international isolation
Washington: The White House has expressed hope that by participating in the Winter Olympics, the North Korean leadership would see the value in ending its international isolation.
"We see this as an opportunity for the regime to see the value of ending its international isolation via denuclearisation. We still are very much focused and hope that that happens," White House press secretary Sarah Sanders told reporters at her daily news conference on Wednesday.
She was responding to questions on the decision of North Korea to send its athletes to participate in Winter Olympics along with South Korea.
"This isn't the first time that the two countries have marched together. We hope that this experience gives North Korea and its athletes a small taste of freedom, and that rubs off and is something that spreads and impacts in these negotiations and in these conversations," Sanders said.
The two Koreas decided to march under a single flag at the opening ceremony of the Winter Olympics to be held in South Korea later this year.
They will also field a united women's ice hockey team.
Entertainment
The K-pop industry is accused of consuming young hopefuls with only a tiny minority surviving to stardom.
Entertainment
As many immigrants know, these struggles are inherited by the children of immigrants, their learned trauma revealing itself in less poetic ways: in a persistent belief in conditional love, in a fragmented sense of identity, and an awkward and outdated understanding of gender roles.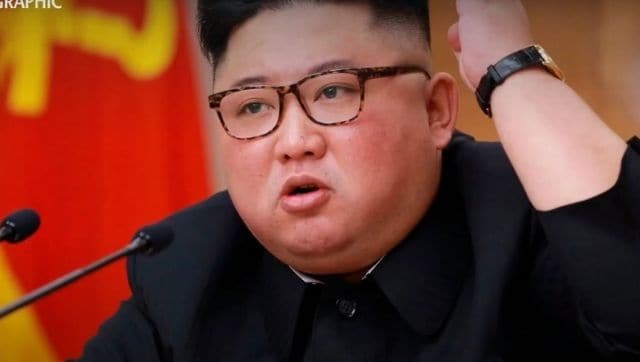 Entertainment
In its fairly detailed exploration of the key events in Kim Jung-un's regime, the documentary does manage to circle around the mind of the dictator, if not crawling "inside" it as the title claims.