US warns China, Russia to comply on North Korea sanctions
'Because of uneven, and sometimes nonexistent, international implementation, North Korea shrugs off the practical impact of many restrictions,' US top diplomat said.
Washington: The Trump administration warned on Tuesday that the US will punish companies in China and Russia that don't comply with restrictions in the new international sanctions on North Korea. State Department and Treasury Department officials testified to the House Foreign Affairs Committee about the US pressure campaign against North Korea's rapid progress toward a nuclear weapon that could strike America.
The hearing came a day after the UN Security Council imposed its latest sanctions over what North Korea says was a hydrogen bomb test 3 September, its most powerful atomic test yet. The council banned North Korean textile exports, an important source of hard currency, and capped its imports of crude oil.
Treasury Assistant Secretary for Terrorist Financing Marshall Billingslea credited China and Russia's support of the UN resolution but said both countries "must do much more" to implement and enforce the sanctions, in the face of Pyongyang's ability to evade restrictions that have been progressively tightened for a decade.
"Because of uneven, and sometimes nonexistent, international implementation, North Korea shrugs off the practical impact of many restrictions, and is still exporting prohibited goods such as weapons, minerals, and statues," Billingslea said.
He showed to the hearing satellite images provided by US intelligence of ships purported to travel between Russia and China with illicit exports of North Korean coal in violation of sanctions. Susan Thornton, the acting top US diplomat for East Asia, noted that last month the US rolled out new sanctions targeting Russian and Chinese individuals and entities.
She said the US would continue to act to disrupt North Korea's illicit activities wherever they are located. That included a 29 June designation of the Bank of Dandong, a regional Chinese bank, which is believed to help North Korea access the US and international financial systems. Thornton said the administration "has made clear that if China and Russia do not act, we will use the tools we have at our disposal."
Republican Rep. Ed Royce, the committee chairman, said efforts by the US and its allies to counter the threat from North Korea nuclear and missile programs should be "super-charged."
He said the North's access to hard currency was its "Achilles heel." He urged the administration to "dramatically ramp up" US sanctions designations of entities that deal with North Korea, particularly Chinese banks. He singled out the China Merchants Bank and the Agricultural Bank of China. Rep. Eliot Engel, the committee's top-ranking Democrat, supported the pressure campaign but strongly criticized President Donald Trump's commentary on the North Korean crisis, which he said was making matters worse.
He cited Trump's warning last month of "fire and fury" against the North if it makes more threats, and his "shaming" of allies through tweets, which he said undermined US credibility.
science
NASA and some experts said China had behaved irresponsibly, as an uncontrolled re-entry of such a large object risked damage and casualties.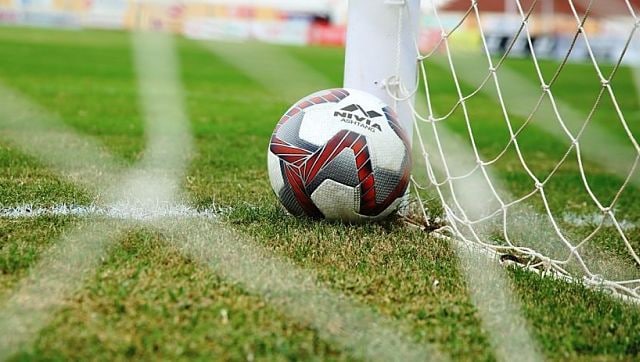 Sports
Widely shared footage of the game between the over-35 sides showed them strolling about and kicking the ball into their own nets unchallenged with the match locked at 2-2 towards the end.
World
China is getting old fast and Beijing is faced with the monumental challenge of how to provide for tens of millions of retirees. But this has also opened opportunities for those who are financially comfortable in their dotage and able to harness the commercial possibilities of technology.