US vice-president Mike Pence reaffirms alliance with Australia, to honour refugee deal
Sydney: US vice president Mike Pence on Saturday reaffirmed 'the strong and historic' alliance with Australia and confirmed that it will honour a refugee deal that Washington made with Canberra
Sydney: US vice president Mike Pence on Saturday reaffirmed "the strong and historic" alliance with Australia and confirmed that it will honour a refugee deal that Washington made with Canberra.
Pence made the remarks here at a joint press conference with Australian Prime Minister Malcolm Turnbull that the agreement would be honoured, subject to vetting, even if the US did not agree with it, Efe news reported.
"President (Donald) Trump has made it clear that we'll honour the agreement...that doesn't mean we admire the agreement," he said.
The deal, signed by former US president Barack Obama, calls for resettlement of up to 1,250 refugees in the US who are currently in Australian detention facilities on the islands of Manus and Nauru.
Shortly after taking office, Trump discussed the deal with Turnbull in a tense telephone conversation. He also took to Twitter to lambast the agreement, which he termed as "dumb".
Pence said the decision to go ahead with the deal was in honour of the important historic alliance between the US and Australia.
Beyond the refugee deal, Pence and Turnbull said they had discussed issues including the North Korea crisis, the situation in the South China Sea and the strengthening of bilateral trade between the two countries.
Pence, who arrived in Sydney late Friday, is on a three-day visit to Australia on the last leg of his Asia-Pacific tour.
"My presence here today - at the President's direction - it is about a reaffirmation of the strong ties in both our security and our prosperity," Pence said earlier on Saturday.
Pence was greeted by Australia's Governor-General Peter Cosgrove and is slated to meet with other senior officials, military personnel and leading businessmen from both countries.
He will conclude his 10-day Asia-Pacific tour on Monday, when he will depart for Hawaii.
During his visit he has sought to strengthen ties with US allies in the region following Trump's criticism of China and Japan during the presidential campaign.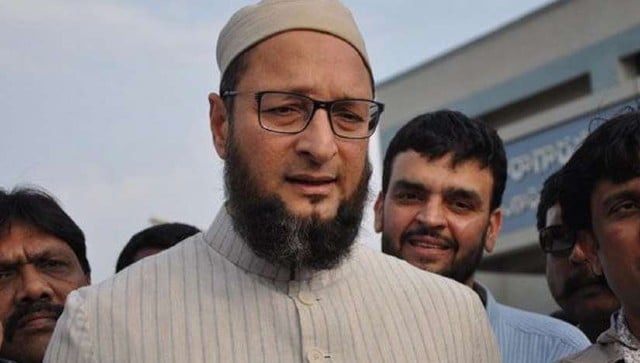 India
The hacker removed the Twitter bio from the party's official verified handle and also changed the name from AIMIM to 'Elon Musk'
News & Analysis
Twitter Fleets is an Instagram Stories-like ephemeral feature, that appears on the top of a user's feed, and posts on it disappear in 24 hours.
News & Analysis
Currently, the feature is available only on iOS, while the platform is planning to expand the service to other users.