US Supreme Court nominee Brett Kavanaugh denies allegation after second woman accuses him of sexual misconduct in college
The White House and Brett Kavanaugh have denied an allegation made by a second woman accusing President Donald Trump's Supreme Court nominee of inappropriate sexual behaviour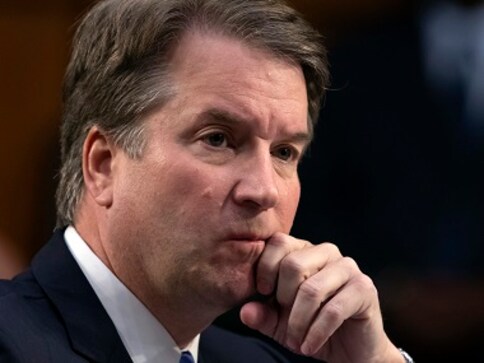 Washington: The White House and Brett Kavanaugh have denied an allegation made by a second woman accusing President Donald Trump's Supreme Court nominee of inappropriate sexual behaviour.
According to a report in The New Yorker on Sunday, Deborah Ramirez (53) attended Yale University with the nominee and said she remembers Kavanaugh exposing himself to her at a dormitory party, CNN reported.
In his response to the allegation, Kavanaugh in a statement on Sunday said: "This alleged event from 35 years ago did not happen. The people who knew me then know that this did not happen, and have said so. This is a smear, plain and simple.
"I look forward to testifying on Thursday about the truth, and defending my good name – and the reputation for character and integrity I have spent a lifetime building – against these last-minute allegations."
White House spokesperson Kerri Kupec also called the latest claim "a coordinated smear campaign by the Democrats designed to tear down a good man".
"This claim is denied by all who were said to be present and is wholly inconsistent with what many women and men who knew Judge Kavanaugh at the time in college say. The White House stands firmly behind Judge Kavanaugh," Kupec added.
Ramirez was initially hesitant to speak publicly, she told The New Yorker, partly because her memory contained gaps because she had been drinking at the time of the alleged incident.
She was unsure of his role in the incident at first, but after six days of carefully assessing memories and consulting with her attorney, Ramirez said she felt confident enough in her recollections to say she remembers it was Kavanaugh who had exposed himself.
Sunday's development comes after Christine Blasey Ford earlier this month publicly accused Kavanaugh of sexual misconduct more than 30 years ago, CNN said.
Ford on Sunday committed to testifying in an open hearing on Thursday about her allegation.
Kavanaugh has denied this allegation too.
World
Justice Arthur Engoron of the Manhattan Supreme Court set a trial date of 2 October, 2023 in the case that alleges Trump and his family members misstated the value of properties to enrich themselves
India
A bench of Justices KM Joseph and BV Nagarathna also stayed time-bound directions issued by the high court, including the one that said the state will construct and develop Amaravati capital city and capital region within six months
India
The supreme court stayed the National Green Tribunal order imposing a fine of Rs 100 crore on NOIDA for failing to prevent untreated sewage from flowing into the Kondli irrigation canal, and a Rs 50 crore fine on the Delhi Jal Board for the release of untreated sewage in the Yamuna