US states consider allowing minors to work at bars to address labour shortages
Child welfare advocates are worried that these measures represent a coordinated push to scale back hard-won protections for minors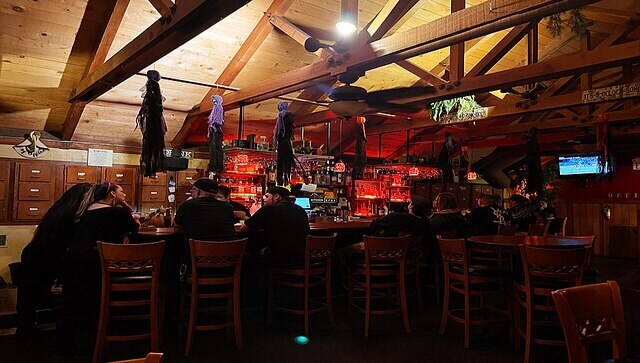 Lawmakers in several US states are considering loosening child labor laws, which would permit them to work for more hours on school nights and in expanded roles, including serving alcohol in bars and restaurants.
The efforts are largely led by Republican lawmakers to address worker shortages and, in some cases, run afoul of federal regulations.
Child welfare advocates are worried that these measures represent a coordinated push to scale back hard-won protections for minors.
Lawmakers proposed loosening child labor laws in at least 10 states over the past two years, according to a report published last month by the Economic Policy Institute. Some bills became law, while others were withdrawn or vetoed, reported The Associated Press.
Legislators in Wisconsin, Ohio and Iowa are actively considering relaxing child labor laws to address worker shortages, which are driving up wages and contributing to inflation. Employers have struggled to fill open positions after a spike in retirements, deaths and illnesses from COVID-19, decreases in legal immigration and other factors.
The job market in the United States is one of the tightest since World War II, with the unemployment rate at 3.4 per cent, which is the lowest in 54 years.
Lawmakers in Wisconsin are backing a proposal to allow 14-year-olds to serve alcohol in bars and restaurants. If it passed, Wisconsin would have the lowest such limit nationwide, according to the National Institute on Alcohol Abuse and Alcoholism.
Republican Arkansas Gov Sarah Huckabee Sanders signed a law in March eliminating permits that required employers to verify a child's age and a parent's consent. Without work permit requirements, companies caught violating child labor laws can more easily claim ignorance, according AP.
Sanders later signed separate legislation raising civil penalties and creating criminal penalties for violating child labor laws, but advocates worry that eliminating the permit requirement makes it significantly more difficult to investigate violations.
Other measures to loosen child labor laws have been passed into law in New Jersey, New Hampshire and Iowa.
Iowa Republican Gov. Kim Reynolds signed a law last year allowing teens aged 16 and 17 to work unsupervised in child care centers. The state Legislature approved a bill this month to allow teens of that age to serve alcohol in restaurants. It would also expand the hours minors can work. Reynolds, who said in April she supports more youth employment, has until 3 June to sign or veto the measure.
The Department of Labor reported in February that child labor violations had increased by nearly 70 per cent since 2018. The agency is increasing enforcement and asking Congress to allow larger fines against violators.
Twenty-four children died from work injuries in in 2021, according to the Bureau of Labor Statistics, reported AP. Around half of deadly work incidents happened on farms, according to a report from the Government Accountability Office covering child deaths between 2003 and 2016.
With inputs from agencies
Read all the Latest News, Trending News, Cricket News, Bollywood News,
India News and Entertainment News here. Follow us on Facebook, Twitter and Instagram.
also read
World
The driver was caught by the police driving at a speed of 82 kilometres per hour in a zone where the speed limit was 50 kilometres per hour
World
With 530,000 followers on the TikTok, Linda Andrade's video amassed millions of views with people accusing her of bellyaching about problems
World
According to the police, the 1-year-old, who is expected to survive, was shot through his cheek and left shoulder while sitting in a baby bouncer