US slams Pak minister's bounty to kill anti-Islam filmmaker
The Pakistan government distanced itself from the bounty offer, but the fact that the Minister still has his cabinet job shows tacit approval of his actions.
New York: Ever since high dudgeon broke out in the Muslim world over the puerile, amateurish anti-Islam YouTube film, Washington has been on overdrive in denouncing the video. The State Department is now shocked that instead of calming things down, a Pakistani cabinet minister is playing cheaply to the galleries by putting a price on the film maker's head.
Pakistan Railways Minister Ghulam Ahmad Bilour offered to pay $100,000 to anyone who kills Egyptian film-maker Nakoula Basseley Nakoula, who lives in California. Nakoula,  the alleged producer of the film, is in hiding.
Bilour said over the weekend that he would pay the bounty out of his own pocket and appealed to al-Qaeda and Taliban militants to contribute to what he called the "noble cause" of eliminating the film-maker.
"The president and secretary of state have both said the video at the core of this is offensive, disgusting, and reprehensible but that is no justification for violence, and it is important for responsible leaders to stand up and speak out against violence," said a state department official.
"Therefore we find Mr Bilour's announcement is inflammatory and inappropriate."
The Pakistan government distanced itself from Bilour's offer and said his decision to set bounty hunters after the film-maker did not represent official government policy. Bilour belongs to the secular Awami National Party, a key ally in the government of President Asif Ali Zardari.
Most Americans feel the Pakistani government statement is lame — the fact that Bilour still has his cabinet job shows tacit approval of his actions.
The searing images of burning flags, breached embassies and smoldering cars have shocked Americans, who consider it unthinkable to react violently to art, movies or books — no matter how obnoxious or incendiary. The 2006 Hollywood film The Da Vinci Code, which was seen as an affront to Christianity and Christ, didn't raise a crazy commotion in the US.
In contrast, at least 51 people, including the US ambassador to Libya and three consular workers, have been killed in violence linked to protests over the film, Innocence of Muslims.
Pakistan's government declared last Friday a national holiday — "Day of Love for the Prophet" — and called on people to take to the streets to protest the film peacefully. According to the Associated Press, at least 21 people were killed in Pakistan after the protests turned violent.
Since there are no signs of the violent protests subsiding, US citizens have been urged not to travel to Pakistan. The US bought $70,000 worth of airtime on seven Pakistani television channels to air an ad showing President Barack Obama and Secretary of State Hillary Clinton denouncing the anti-Islamic video.
Find latest and upcoming tech gadgets online on Tech2 Gadgets. Get technology news, gadgets reviews & ratings. Popular gadgets including laptop, tablet and mobile specifications, features, prices, comparison.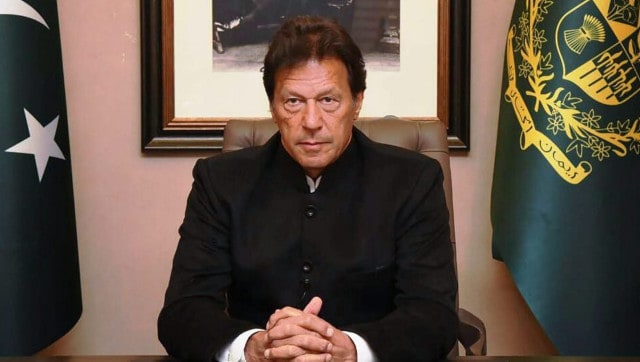 First Cricket News
The Pakistan Prime Minister said he wants to see Pakistan cricket belong where it should belong once its talent is properly groomed and there is a system to ensure only quality players come forward.
First Cricket News
Akhtar's name has been doing rounds as the PCB is seriously considering relieving head coach, Misbah off his dual responsibility.
Entertainment
Mulan is facing boycott due to actor Liu Yifei support of the Hong Kong police attacking pro-democracy protestors in 2019, as well as, its shooting in China's Xinjiang province where Muslim Uighurs are said to be detained.