Shooting at Maryland business park in US: Three killed, two injured says sheriff's office, hunt for 37-yr-old suspect underway
A sheriff's office in northeastern Maryland, USA said it is on the scene of a shooting at an office park.
Three people have been killed and two wounded in a shooting at a business park in Maryland, according to a report by the Associated Press. The hunt for the suspect is on.
BREAKING: Maryland sheriff says 3 people killed after shooting at business park, 2 wounded; authorities searching for suspect.

— The Associated Press (@AP) October 18, 2017
Harford County Sheriff Jeffrey Gahler identified the shooter Wednesday morning as 37-year-old Radee Labeeb Prince. He says Prince opened fire with a handgun and police are looking for him. He is considered armed and dangerous.
The suspect and the victims were all associated with a company at the Emmorton Business Park in Edgewood. The sheriff says the two wounded people are in serious condition. Nearby schools have been locked down as a precaution.
Shock Trauma, a Baltimore trauma hospital that treats the severely injured, said clinicians were treating two patients from the Emmorton Business Park shooting as of 10:45 am, CBS News reported. Both were in critical condition, according to the report.
No other details were immediately released.
With inputs from AP
World
The move comes after Australia's decision to break a 2016 deal for French submarines in favour of American nuclear-powered vessels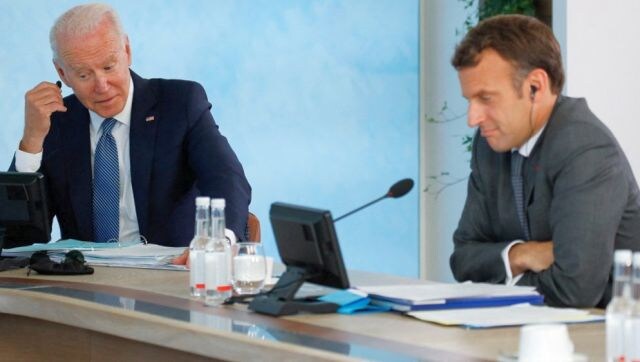 World
Paris is livid with its foreign minister saying the decision by Australia to get nuclear-submarines from America instead felt like a stab in the back
India
The list of 157 artefacts includes a diverse set of items ranging from the one-and-a-half metre bas relief panel of Revanta in sandstone of the 10th CE to the 8.5 cm tall, exquisite bronze Nataraja from the 12th CE