US senators call on Pakistan to cooperate with India on probe into Uri terror attack
Expressing concern over indications that the Uri terror attack emanated from Pakistan, two US Senators called on Islamabad to fully cooperate with India.
Washington: Expressing concern over initial indications that the Uri terror attack emanated from Pakistan, two influential US Senators on Thursday called on Islamabad to fully cooperate with India to bring to justice the perpetrators.
"We are greatly concerned about initial indications that the perpetrators of this attack were Pakistani and that the attack emanated from Pakistan. If true, this attack would be just the latest in a series of deadly attacks in India conducted by Pakistan-based terrorist groups," Democrat John Cornyn and Republican Mark Warner said in a letter to Prime Minister Narendra Modi.
They also called on Pakistan to cooperate fully with India to bring to justice perpetrators of the Uri attack at an army base in Jammu and Kashmir in which 18 soldiers were killed.
"We call on the Government of Pakistan to cooperate fully and transparently in this investigation and prosecute any individuals within its territory that participated in this horrendous attack," the two Senators wrote in the letter dated September 29, a copy of which was seen by PTI.
Cornyn and Warner are the co-chairs of the Senate India Caucus, the only country-specific caucus in the US Senate.
"Pakistan's possible involvement in this attack underscores our broader concern about Pakistan's use of terrorism as a pillar of its foreign policies toward Afghanistan and India," they wrote in the letter to express their support for India and strongly condemn the Uri attack.
"As many credible experts have noted, such groups as the Haqqani network, Tehrik-i-Taliban Pakistan, Lashkar-e-Taiba, and Jaish-e-Mohammad still operate freely in Pakistan, launching attacks not only on India but also on US personnel and interests in Afghanistan."
"That such terrorist groups continue to operate within Pakistan is unacceptable, and we will work within Congress to pressure Pakistan to end any association with these terrorist groups targeting India, put a stop to their cross-border incursions, and take active and immediate steps to reign in homegrown terrorists," the two Senators wrote.
Expressing their deep condolences to the soldiers who were injured and the families of those who were killed, they said they stand with Modi and the people of India as they fight the global scourge of terrorists who seek to destroy the way of life and values and threaten democratic societies.
"The continued threat of terrorism that both India and the US face highlights the critical need to ensure that we continue to expand US-India bilateral defence, intelligence and counter-terrorism cooperation," Cornyn and Warner said.
Cornyn and Warner welcomed the declaration of India as a major defence partner, last year's signing of the Defence Framework Agreement and continued deepening of the Defence Technology and Trade Initiative.
"Similarly, we are pleased by the finalisation of an arrangement to facilitate the sharing of terrorist screening information and the progress made by the US-India Counter-terrorism Joint Working Group and the Homeland Security Dialogue. We will continue to support these and other initiatives that will increase US partnership with India against terrorism," the Senators wrote.
Extending their condolences, Warner and Cornyn told Modi that the Senate India Caucus stands with him and that they will not allow terrorists to sway their shared commitment to fostering greater peace and promoting democracy in the region.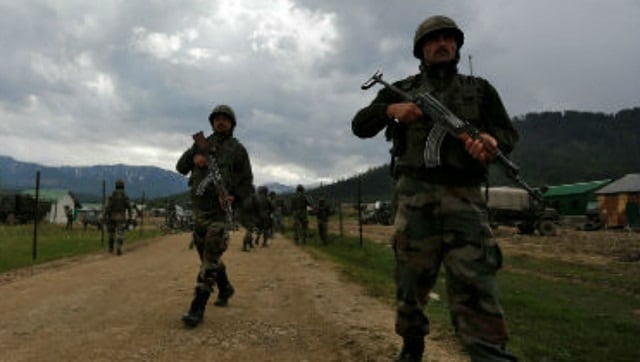 India
One of the militants was identified as Ishfaq Dar alias Abu Akram, a top commander of LeT, said DGP Dilbag Singh
India
As per the Jammu and Kashmir Police, approximately 5 kilograms of explosives have been recovered from the drone.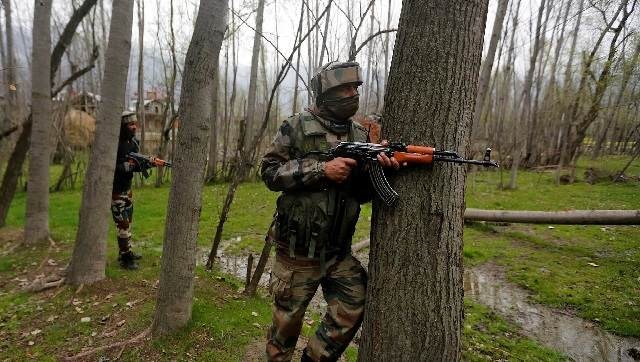 India
Security forces launched a cordon and search operation in Shokbaba forest in the Sumblar area of Bandipora in north Kashmir following inputs about the presence of terrorists, officials said