US seeks continued counter-terrorism exchanges with China
The US has held counter-terrorism talks with China and called for deeper cooperation between the two countries.
Washington: The US has held counter-terrorism talks with China and called for deeper cooperation between the two countries. The State Department said the two sides on Tuesday discussed regional terrorist threats, aviation security, information sharing, border security, safeguarding human rights, and countering violent extremism.
Experts also talked about countering improvised explosive devices. The US side was led by the department's acting coordinator
for counter-terrorism Justin Siberell. China's delegation was led by its Foreign Affairs Assistant Minister Li Huilai.
"The United States looks forward to continued counter-terrorism exchanges with China to broaden and deepen cooperation between the two countries," a State Department statement said.
The dialogue has been held annually since 2014, but faces criticism from human rights groups. China blames a spike in militant attacks in its restive far west on a group called the Turkestan Islamic Movement. Rights groups say China plays up the threat of militancy by its ethnic Uighur minority to justify abusive law-enforcement policies and religious restrictions.
Sophie Richardson, China director at Human Rights Watch, said some of the Chinese government agencies taking part in the dialogue, including the Public Security Bureau and Ministry of State Security, have "deeply problematic human rights track records."
She said China should stop labelling as terrorists peaceful government critics such as Ilham Tohti, an outspoken economics professor and ethnic Uighur, who was sentenced in 2014 to life in prison on separatism charges. "What can the US hope to achieve on complex issues like terrorism with a government that won't prosecute police and other officials for serious human rights violations?" Richardson said.
Earlier this year, a State Department report said that during 2015, counter-terrorism cooperation between the US and China remained limited. It said Chinese law enforcement agencies are generally reluctant to conduct joint investigations or share specific threat information. Cooperation was further constrained by "China's conflation of religious expression with violent extremism," the report said.
science
The first crew who served a 90-day mission aboard the main Tianhe core module of the space station returned in mid-September.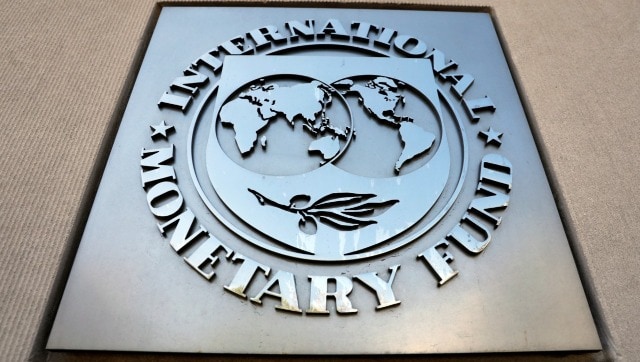 World
Ahead of the release of the updated World Economic Outlook (WEO) next week, the IMF Managing Director Kristalina Georgieva said that she now expects growth to moderate slightly this year.
World
Meanwhile, Taiwan's defence minister Chiu Kuo-cheng has expressed concern, saying that Beijing might mount a 'full-scale' invasion by 2025