US secretary of state Rex Tillerson says Jerusalem's final status will be negotiated by Israelis, Palestinians
US Secretary of State Rex Tillerson on Friday said the final status of Jerusalem would be decided by Israeli and Palestinian negotiators
Paris: US Secretary of State Rex Tillerson on Friday said the final status of Jerusalem would be decided by Israeli and Palestinian negotiators despite US President Donald Trump's decision to recognise the holy city as the capital of Israel.
"The president did not indicate any final status for Jerusalem," Tillerson told reporters in Paris at a joint press conference with his French counterpart Jean-Yves Le Drian, Efe reported.
"He was very clear, I think, the final status of Jerusalem, including the borders, would be left to the parties to negotiate and decide," he added.
On Wednesday, the US president broke with decades of Washington policy by acknowledging Jerusalem as the capital of Israel. He decided to move the US embassy from Tel Aviv to the holy city which has been a sensitive issue in peace talks and the main subject of disagreement between Palestinian and Israeli negotiators for decades.
Trump's declaration triggered wide criticism and opposition from Arab and Muslim countries and upset major Western powers.
Palestinians held protests on Friday in the West Bank, the Gaza Strip and East Jerusalem over the US move. At least one Palestinian was killed during clashes with Israeli soldiers.
To the US Secretary of State, moving the embassy from Tel Aviv to Jerusalem would be made in a "determined way". However, it would take time.
"It's not something that will happen this year or even probably next year," said Tillerson, who was on the final stop of his trip to Europe.
World
The two-headed turtle was found during a routine inventory of sea turtle nests and the park's sea turtle patrols eventually released it into the ocean
World
Posted by South Carolina State Parks on Facebook, the intriguing image has gone viral. As per the park, it might be the result of a genetic mutation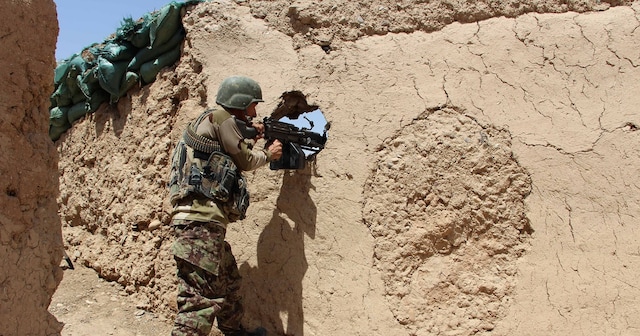 World
The situation in the city is a more acute version of what is happening in cities across the country after the Taliban seized around half of Afghanistan's 400-odd districts