US says India key partner in America's efforts to ensure peace, stability, prosperity in Indo-Pacific region
Ahead of an announcement for development in the Indo Pacific, US senior policy advisor Brian Hook says that the US has been focussed on bettering relations with India.
Washington: India is a key partner in America's efforts to ensure peace, stability and prosperity in the Indo-Pacific region, the Trump administration has said. The remarks by a senior US diplomat came ahead of the announcement by the US of initiatives for development and economic assistance in the entire region.
Brian Hook, senior policy advisor to the US Secretary of State, said that the US and India are not only working bilaterally but also cooperating with other like-minded partners, especially Japan, Australia and South Korea to advance their shared vision of the Indo Pacific.
"India is a key partner in our efforts to ensure that the entire Indo Pacific region is a region of peace, stability and growing prosperity. We work very closely with India (in this regard)," Hook told reporters during a conference call. "I would say last year and a half of this administration has been a great deal of focus on deepening economic, security and diplomatic ties between the United States and India. And there's so much more good work to come," he added.
Observing that India and the US share enduring interests and values as the oldest and largest democracies, the top American diplomat said that India-US partnership is rooted in shared democratic values.
"When you look at the democracies spanning the Indo Pacific region, from the US, India, Japan, and other very strong democracies that span the Indo Pacific, we share an interest in advancing security and prosperity in the region," Hook said.
Find latest and upcoming tech gadgets online on Tech2 Gadgets. Get technology news, gadgets reviews & ratings. Popular gadgets including laptop, tablet and mobile specifications, features, prices, comparison.
World
Kim spent almost one-third of his speech thanking his supporters and saying that he was sorry for not being able to alleviate the troubles faced by the people.
Entertainment
Following BTS' comments on the Korean War at a recent event, advertisements of brands including Samsung, Fila, and Hyundai that featured the boy band have reportedly disappeared from several Chinese websites.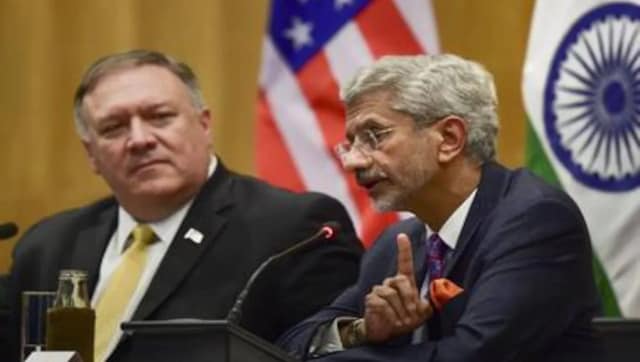 India
External affairs minister and US counterpart are in Japan to attend the second Quad ministerial that also involves Australia and the host nation