US, Russia 'close' to restoring truce in Syria: John Kerry
Friday's meeting came a month after the two met in Moscow and agreed to get the all-but-ignored truce back in force in Syria
Geneva: US Secretary of State John Kerry says he and Russian Foreign Minister Sergey Lavrov "have achieved clarity" on a path to restore a truce in Syria but details remain to be worked out.
After meeting off-and-on with Lavrov for nearly 10 hours in Geneva on friday, Kerry said the "vast majority" of technical discussions on steps to reinstate a ceasefire and improve humanitarian access have been completed. Kerry says experts will remain in Geneva with an eye toward finalising the unresolved steps in the coming days.
Lavrov echoed that, saying "we still need to finalise a few issues" and pointed to the need to separate fighters from the al-Nusra Front, which has ties to al-Qaida, from US-backed fighters who hold parts of northwest Syria.
Lavrov insisted that a resumption of UN-mediated talks between the Syrian government and the US-backed opposition that were suspended in April should help reduce hostilities that have flared in recent months. He also hailed an improved atmosphere between Moscow and Washington.
"We have continued our efforts to reduce the areas where we lack understanding and trust, which is an achievement," Lavrov said. "The mutual trust is growing with every meeting."
Friday's meeting came a month after the two men met in Moscow and agreed on a number of unspecified actions to get the all-but-ignored truce back in force. However, as in Moscow, neither Kerry nor Lavrov would describe them in detail.
"We are close," Kerry said. "But we are not going to rush to an agreement until it satisfies fully the needs of the Syrian people."
In a nod to previous failed attempts to resurrect the cessation of hostilities, Kerry stressed the importance of keeping the details secret.
"We do not want to make an announcement ... that is not enforceable, that doesn't have details worked out, that winds up in the place that the last two announcements have wound up," Kerry said. "Until we have, neither of us are prepared to make an announcement that is predicated for failure. We don't want a deal for the sake of the deal, we want a deal that is effective."
And, underscoring deep differences over developments on the ground, Kerry noted that Russia disputes the US "narrative" of recent attacks on heavily populated areas being conducted by Syrian forces, Russia itself and the Iranian-backed Hezbollah militia. Russia maintains the attacks it has been involved in have targeted legitimate terrorist targets, while the US says they have hit moderate opposition forces.
Expectations had been low for the talks, particularly given how efforts to forge a new US-Russia understanding have fallen short virtually every month for the past five years.
Find latest and upcoming tech gadgets online on Tech2 Gadgets. Get technology news, gadgets reviews & ratings. Popular gadgets including laptop, tablet and mobile specifications, features, prices, comparison.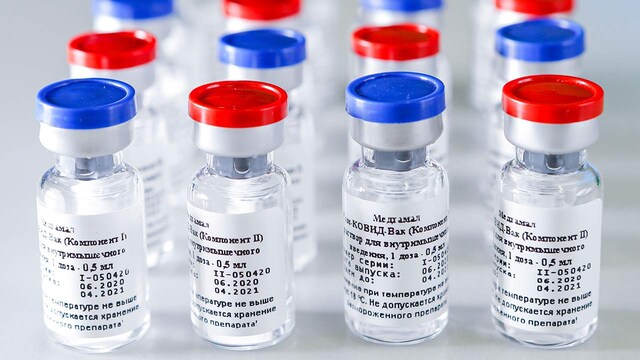 World
The vaccine has passed the necessary quality tests in the laboratories and released for public distribution yesterday.
World
The software giant also said that the Russian intelligence outfit, which had hacked the Democrats in 2016, is trying to breach computers at more than 200 organisations
science
Four Indian Air Force fighter pilots, who are likely candidates for the missions, are currently under training in Russia since 10 February 2020.