US pressuring Iraqi leaders to curb sectarian governance
US officials, speaking on condition of anonymity, said Obama and his top advisers had not yet decided on a specific package of political demands to be presented to the Iraqi prime minister.
Washington: US security officials prepared on Monday to brief President Barack Obama on options to counter militants threatening Baghdad as Iraqi Prime Minister Nuri al-Maliki came under increased US pressure to curb religious partisanship in his government.
Obama notified Congress on Monday the United States was deploying up to 275 military personnel to provide support and security for US personnel and the country's embassy in Baghdad after militants seized control of the north of the country.
Brett McGurk, the State Department point man on Iraq, and US Ambassador Stephen Beecroft met with Maliki in Baghdad on Monday as part of a US effort to prod leaders of Iraq's Shi'ite-dominated administration to govern in a less sectarian manner, officials said.
US officials also talked to Iranians about the situation in Iraq on the sidelines of Iran nuclear negotiations in Vienna on Monday, sources familiar with the matter said.
"These engagements will not include military coordination or strategic determinations about Iraq's future over the heads of the Iraqi people," a US official said. "We will discuss how ISIL threatens many countries in the region, including Iran, and the need to support inclusivity in Iraq and refrain from pressing a sectarian agenda."
Obama said last week that before he ordered any use of US military force against militants from the Islamic State of Iraq and the Levant (ISIL), he would want to see some sign that Maliki was taking steps to broaden the Shi'ite-dominated government.
The stunning onslaught by ISIL militants, joined by disaffected Sunni leaders alienated by Maliki's government, is threatening to dismember Iraq and unleash all-out sectarian warfare across a crescent of the Middle East, with no regard for national borders that the fighters reject.
'Will consume the region'
"Together ISIS and its Shia counterparts have ignited a sectarian conflict that will consume the region and which cannot be extinguished by a few smart bombs," said Bruce Riedel, a former senior CIA Middle East analyst and adviser to Obama on Afghan policy.
US officials, speaking on condition of anonymity, said Obama and his top advisers had not yet decided on a specific package of political demands to be presented to the Iraqi prime minister.
But the steps Washington would like Maliki and his colleagues to take include convening the Iraqi parliament and naming a parliament speaker and president according to an established timetable following Monday's certification by Iraqi courts of the country's elections in late April.
The United States has been pressing Maliki for some time to take this and other steps, such as moving forward with amnesty for former members of dictator Saddam Hussein's Baath Party and combatants in the country's previous, 2006-2009 civil war.
Obama planned to review his national security team's suggestions for dealing with the Iraq crisis after returning to Washington on Monday from California, White House spokesman Josh Earnest said.
"The president will be updated on their ongoing efforts," Earnest said. "The goal of the president is to get an update on the thinking of individual members of his team as they've been working over the weekend to prepare some options."
As advisers formulate a response to the Iraq crisis, the White House is putting together a proposal to shift some money that had been designated for use in Afghanistan for possible military operations in Iraq, congressional aides said.
White House officials have told lawmakers they would submit a 2015 budget request for Afghanistan war funds in the next two weeks that will carve out some money for Iraq that had previously been planned for the Afghan conflict, the aides said.
The request would include some details on administration plans for spending the money, the aides told Reuters.
Reports the Obama administration was considering talks with arch-enemy Iran sparked outrage among some US lawmakers.
Republican Senator John McCain, a staunch critic of Obama's handling of national security affairs, said cooperating with Iran would be the "height of folly" and further "inflame sectarian tensions."
No military coordination with Iran
But US officials dismissed the notion that discussions on the sidelines of the Iran nuclear talks in Vienna might deal with US-Iranian military cooperation.
"There is absolutely no intention and no plan to coordinate military activity between the United States and Iran," said Rear Admiral John Kirby, a top Pentagon spokesman. "There are no plans to have consultations with Iran about military activities in Iraq."
The United States wants to keep any discussions with Iran about Iraq separate from their nuclear negotiations to avoid giving Tehran more leverage in the talks over its atomic program, US officials said.
However, Washington may find it hard to keep the two issues apart in part because Tehran is likely to push any advantage it has in the wider negotiations with the United States and five major powers over its nuclear program.
"The White House is agonizing over this," said one US official who spoke on condition of anonymity.
US Deputy Secretary of State Bill Burns is in Vienna for just one day, two US officials said, noting he was the logical person to undertake a conversation with the Iranians about Iraq if the White House decided to do so.
Burns, the No. 2 US diplomat, led the secret US-Iranian negotiations that helped bring about last year's 24 November interim deal under which Iran got temporary relief from economic sanctions in exchange for steps to rein in its nuclear program.
Reuters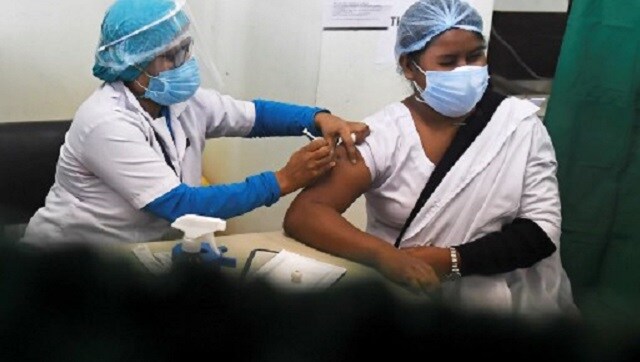 India
On World Health Day 2021, WHO insists that the sufferings and illnesses faced by some of the groups are preventable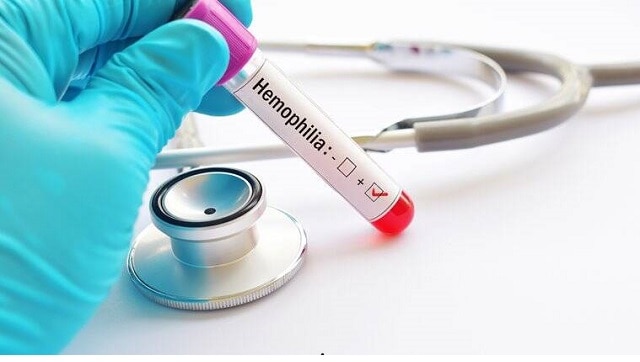 Health
According to the World Federation of Hemophilia, World Hemophilia Day is about bringing the global bleeding disorders community together
News & Analysis
The World Health Day theme for this year announced by World Health Organisation is 'Building a fairer, healthier world'.