US Presidential Election: For Hillary Clinton, women are the third rail
Hillary Clinton is working very hard to challenge the perception of her candidacy as "the lesser of two evils." She is posturing as a history-maker.
On 26 October, the Clinton campaign posted a childhood photo of the Democratic presidential nominee with the caption, "Happy birthday to this future president." When Hillary Clinton appeals to younger women voters, she goes for raw sentiment. The film reel introducing Clinton at the Democratic National Convention, narrated by Morgan Freeman, is a collage of photos and interviews about a young, industrious woman whose most striking quality "is her heart." The music swells.
This video is a masterstroke; it is an appeal to younger women who are aspirational and ambitious. In these moments, Clinton is working very hard to challenge the perception of her candidacy as "the lesser of two evils." She is posturing as a history-maker. When Hillary speaks to women, she borrows a page out of the sitting president's book. She sells hope.
When Clinton speaks about Donald Trump's offenses, she speaks on behalf of specific women. In the first debate, she targeted Trump's objectification of a former beauty pageant winner. After Trump called her a "nasty woman" on the debate stage, her campaign spun like a top, galvanising women and encouraging them to "reclaim" this language and the narrative about powerful women. On the debate stage, Clinton used Trump's temperament against him, expertly baiting him. He came off as bombastic, certainly not the person to be leveling charges against her. She is too expert a politician, however, to let herself be dragged down into the muck with him.
Mostly, Clinton has avoided lobbing attacks at Trump about his record of sexual assault. It is too dangerous, considering that the same charges have been leveled against her husband. Three women have accused Bill Clinton of assault to date. Every accusation has been denied, but there has been some corroboration of the women's statements. And according to Politifact, a fact-checking site, there is some evidence to indicate that Clinton played a role in discrediting the women who spoke out against her husband.
When allegations of sexual assault are leveled against highly powerful men, female accusers become pawns in a larger political game. They are smeared, violated all over again, and discarded. This is why women don't want to speak. One would expect that a woman president would be sensitive to women who have had these sorts of experiences (Every woman has a story, a grope, a casual innuendo in the office, to speak of.). But when an election hangs in the balance, and the candidate is too compromised to speak, she is letting these women down.
Clinton was spooked when Trump attempted to put Bill's accusers in the family box. Because Clinton is so vulnerable to attack, she by and large leaves the full-throated attacks to her various political proxies.
Megyn Kelly's repeated skewering of Trump's comments and actions are a gift with a pretty bow on top to the Clinton camp. Here is a pundit, usually on the other side of the aisle, with nothing to gain politically, attacking her party's nominee. Most recently, Megyn Kelly pushed back against Newt Gingrich's assertion that she is "fascinated by sex" because she speaks candidly about the allegations against Trump.
Clinton also allows prominent Democrats to speak for her in this arena.
While stumping for Clinton in New Hampshire, First Lady Michelle Obama went into full attack mode. Her voice quavered at just the right points. She spoke of the children who would be harmed by Trump's language, and the children who already knew right from wrong. Her delivery was perfect. Her analysis of sexual assault as an act of coercion and power was perfect. Michelle Obama is the perfect proxy to talk to "the women" about Trump's comments and alleged actions. She is beloved and relatable. She manages to strike the perfect balance as a First Lady, sensitive and strong, relatable enough to soften her intimidating intelligence. She projects the clean and honest image that Clinton so desperately needs, and she parlays this to speak on Clinton's behalf.
President Barack Obama serves as the access point to a larger and wider audience than the First Lady. In recent speeches, Obama has called Trump's comments "disturbing", but has pivoted to remind his audience of the insults Trump has hurled at people of color, people with disabilities, and other groups. He serves as the perfect male ally in this election cycle.
Other prominent Democratic Senators like Elizabeth Warren and Claire McCaskill lob attacks at Trump as well. McCaskill has gone for the jugular, pointing out the hypocrisy in Trump's criticism of Clinton's marriage. Hillary Clinton won't dignify Trump's comments about her marriage with a response to maintain her high ground and pivot the conversation back to "the issues." This is a smart political move considering her bombastic opponent.
This candidate and this campaign have been a wedge for women voters. Against Trump, the choice becomes clear, but many women are still uncertain about Clinton. Is she the spirited young Wellesley graduate or a dishonest politician? Clinton might have secured the women's vote, but many hearts are still mistrustful.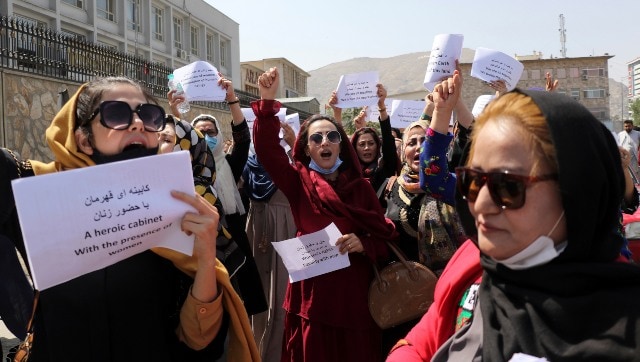 World
Recent controversial comments by Taliban leaders, like that of Hashimi, have exposed the Taliban's true nature as it ignores women, who make up half of the population of the war-torn country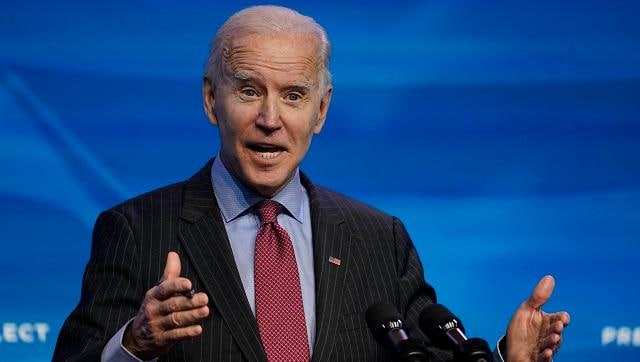 India
Far from dissuading the terror twins, giving them more money will actually be tantamount to rewarding their rank bad behaviour
World
Mark Milley also spoke with a number of other chiefs of defense around the world in the days after the 6 January riot, including military leaders from the UK, Russia and Pakistan