US Presidential election campaign: Hillary Clinton maintains lead by a slim margin in poll surveys
Before her bout with pneumonia - and near collapse in public - Clinton was up 41-39.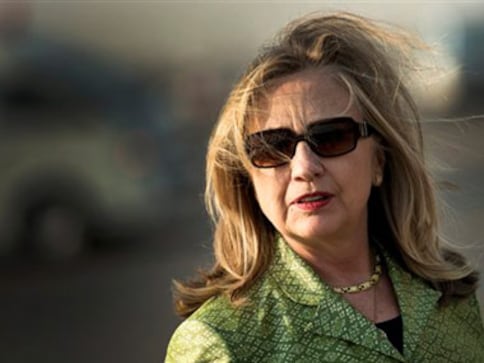 Washington: Democratic presidential candidate Hillary Clinton has maintained her lead over Republican rival Donald Trump in a four-way matchup, according to a latest national poll.
Clinton is beating Trump 42 percent to 40 percent among likely voters, according to a Morning Consult poll.
She leads Trump among registered voters by 1 percentage point, 39 percent to 38 percent, Politico reported on Sunday.
Before her bout with pneumonia - and near collapse in public - Clinton was up 41-39.
The new poll suggested that Clinton might be winning back voters from third-party candidate Gary Johnson, whose support has declined from 10 per cent to 8 per cent.
Forty-three per cent of Republicans said that Trump was not the best pick to be the party's nominee, while 41 per cent of Democrats suggested the same of Clinton, a stunning level of regret in the electorate with 51 days until Election Day.
Half of Republicans said Trump was the party's best pick, while 55 per cent of Democrats said the same of Clinton, Politico noted.
According to the poll, over one-third of Clinton's supporters say they are voting against Trump, and 44 percent of Trump's voters say they were voting against Clinton.
Still, 47 percent of those polled think Clinton will win in November, and 33 per cent said Trump will. Last month, 53 per cent thought Clinton would be the next president.
The survey polled 1,639 likely voters and 1,861 registered voters online, on September 15 and 16.
World
The committee has been intensifying its yearlong investigation into the attack on 6 Jan 2021, and Trump's efforts to overturn the 2020 election
World
A former White House aide this week described Trump as an unhinged leader with no regard for the safety of elected officials in either party as he clung to power on 6 January, 2021
World
The House select committee investigating the 6 January attack on the US Capitol continues to reveal its findings of a year-long investigation