US presidential election: 10 things you need to know about the Wisconsin recount
Here are the key points you need to know about the recounting of votes in Wisconsin.
The state of Wisconsin in the United States holds ten electoral votes for the presidential election. The Republican presidential candidate and now President-elect Donald Trump narrowly won Wisconsin by a narrow margin of 22,000 votes. The president-elect got 1,404,000 votes against his Democratic rival Hillary Clinton's 1,381,823.
But now, Wisconsin — one of three battleground US states won by Trump — will undergo votes recounting after it received two petitions in this regard from a third-party candidate.
Here are the key points:
1. The petition for recounting of votes was filed by Green Party candidate Jill Stein who alleged that Russian hackers may have infiltrated the voting systems in the state. Statistical anomalies were also observed in Wisconsin. For example, in some Wisconsin counties, more votes were recorded than the number of registered voters.
2. Wisconsin Elections Commission Administrator Michael Haas said they are preparing to move forward with a statewide recount of votes for President of the United States. According to The Uptake, local election officials will decide the final tally. While some of the counties in Wisconsin use paper ballots, others use electronic voting machines.
3. The report also said that the recount is supposed to be public and the media is allowed to broadcast the counting. However, only election officials can touch the ballots.
4. The Wisconsin Elections Commission said it plans to complete the recount of votes by 10 December.
5. Stein said she also plans to challenge the presidential election results in Pennsylvania and Michigan, where Trump won.
6. Trump is obviously not happy with the recounting. He had insisted on Saturday that his presidential win should be respected, not "challenged and abused." Clinton's campaign said it would join the recount, although it has not seen any irregularities so far in the White House contest won by Trump.
7. John Bonifaz, founder of the National Voting Rights Institute, told Newsweek that this was not a partisan effort because once the election was over, the partisans usually didn't bother going through the anamolies.
8. If the tallies of the recount are different from that on election night, Wisconsin has to go with the recount tallies. This could further lead to more investigation and may open the door for more recounting, according to Bonifaz.
9. Marc Erik Elias, an election lawyer for Clinton, said that "because we had not uncovered any actionable evidence of hacking or outside attempts to alter the voting technology, we had not planned to exercise this option ourselves."
10. Clinton lost by around 20,000 votes in Wisconsin, 70,000 votes in Pennsylvania and 10,000 votes in Michigan.
With inputs from agencies
World
It is unclear if the Saudi royal family was aware of the fake furs or was deceived by a supplier. The Saudi Embassy in Washington declined to respond to the matter, as did a spokesperson for Trump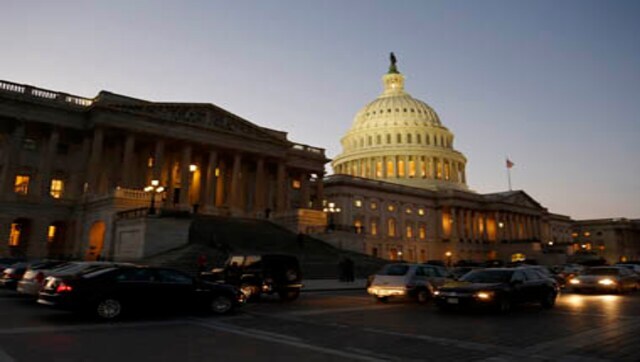 World
The breakthrough — which temporarily defers the crisis by adding another $480 billion to the allowable debt total — came with an estimated 11 days to go until the country would no longer have been able to borrow money or pay off loans for the first time in its history
World
The day is observed by the United States Bone and Joint Initiative to ensure that healthcare providers and the general public remain aware of the impact of musculoskeletal issues