US-Nato urge united front as Donald Trump presidency spells uncertainty for alliance
Top US and NATO officials stressed the importance of preserving transatlantic security ties on Tuesday amid doubts raised by Donald Trump's election as president
Brussels: Top US and Nato officials stressed the importance of preserving transatlantic security ties on Tuesday amid doubts raised by Donald Trump's election as president.
Trump stoked concerns that Washington's near 70-year European defence guarantee might no longer hold, when he said on the campaign trail that he would think twice about helping Nato allies who didn't pay their defence dues.
US Secretary of State John Kerry, attending his final meeting of Nato foreign ministers in Brussels, said that keeping unity was essential.
Ministers would discuss "how we need to come together to make sure that there's a stronger Europe, a stronger Nato, and the interests that we all share we are continuing to work on together. And I think the unity is very very important", Kerry said.
Nato head Jens Stoltenberg, meanwhile, said strengthening EU-Nato cooperation was the best way to respond to doubts over the future of US' commitment to the military alliance.
"Questions have been asked related to the strength of the transatlantic bond," Stoltenberg said, as ministers gathered for the two-day talks at alliance headquarters in Brussels. "I think the best way to respond to those questions is to deliver a stronger Nato-EU cooperation," he said, without referring directly to Trump.
After a call with Trump last month, Stoltenberg had said he was "absolutely confident" the US president-elect was committed to Nato and European security.
Washington, which accounts for nearly 70 percent of annual defence expenditure by Nato member states, has long pressed the allies to do much more.
Stung into action by Russia's intervention in Ukraine, upheaval in the Middle East and North Africa, Nato leaders agreed in 2014 to reverse years of defence cuts and devote the equivalent of two percent of economic output to defence.
The European Union — which has 22 of the 28 Nato member states — has also moved to take on a greater defence role, stressing cooperation with the alliance.
Stoltenberg and EU foreign affairs head Federica Mogherini are due later Tuesday to announce a series of joint efforts, among them combatting cyber attacks and responding to new, hybrid threats which Russia used so effectively in the Ukraine crisis.
A Nato official said much of Nato's and EU's efforts would go into coordinating the response to hybrid warfare, coupled with increased information sharing and the bloc's involvement in exercises.
Stoltenberg stressed that such cooperation will be pragmatic and complementary to Nato, not duplicating its activities.
World
Jenner – the former Olympic gold medalist and reality TV personality – is a Republican and supported Trump in 2016. She later criticized his administration for some discriminatory actions against transgender people, but has failed to convince many trans-rights advocates that she is a major asset to their cause.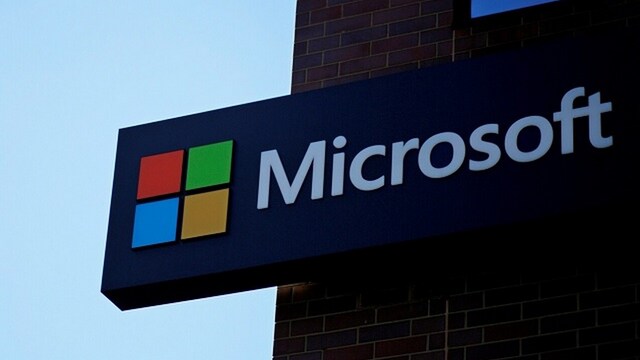 News & Analysis
Microsoft's European clients have long been concerned over the legal status of data they store with US companies in the cloud.
Arts & Culture
Red Sparrow, published in 2013, was a neo-Cold War tale that introduced readers to CIA man Nathaniel Nash and to the former Russian ballerina Dominika Egorova, recruited by her uncle as a 'sparrow,' trained in the art of 'sexpionage - sexual entrapment, carnal black-mail, moral compromise.'