US midterm elections 2018: On eve of vote, US warns voters against Russian attempts to spread fake news
US law enforcement and intelligence agencies warned that Americans should be aware that foreign actors - Russia in particular - continue to try to influence public sentiment and voter perceptions
Washington: US law enforcement and intelligence agencies said on the eve of crucial US midterm voting they had no indication of efforts to disrupt election infrastructure, but that Americans should be wary of Russian attempts to spread fake news.
The announcement came days after a new study found that misinformation on social media was spreading at a greater rate than during the run-up to the 2016 presidential vote, which Russia is accused of manipulating through a vast propaganda campaign in favour of Donald Trump, the eventual winner.
"At this time we have no indication of compromise of our nation's election infrastructure that would prevent voting, change vote counts, or disrupt the ability to tally votes," said a joint statement by Department of Homeland Security Secretary Kirstjen Nielsen, Attorney General Jeff Sessions, Director of National Intelligence Dan Coats, and FBI Director Christopher Wray.
"But Americans should be aware that foreign actors — and Russia in particular — continue to try to influence public sentiment and voter perceptions through actions intended to sow discord," it continued, without specifying whether Moscow was backing Trump's Republicans or opposition Democrats.
"They can do this by spreading false information about political processes and candidates, lying about their own interference activities, disseminating propaganda on social media, and through other tactics. The American public can mitigate these efforts by remaining informed, reporting suspicious activity and being vigilant consumers of information," it said.
Oxford Internet Institute researchers, in a study published Thursday, said that despite an aggressive crackdown by social media firms, so-called "junk news" is spreading at a greater rate than in 2016 on social media ahead of the US midterm elections.
"We found that the proportion of junk news circulating over social media has increased in the US since 2016, with users sharing higher proportions of junk news than links to professional content over all," the report said.
Twitter meanwhile said on Saturday it deleted a "series of accounts" that attempted to share disinformation without giving a number.
Find latest and upcoming tech gadgets online on Tech2 Gadgets. Get technology news, gadgets reviews & ratings. Popular gadgets including laptop, tablet and mobile specifications, features, prices, comparison.
World
The massive undertaking underscores fears that some of the very people assigned to protect Washington over the next several days could present a threat to the incoming president and other VIPs in attendance
World
For now, Dorsey says Twitter's goal 'is to disarm' as much as possible and move towards 'a more peaceful existence'.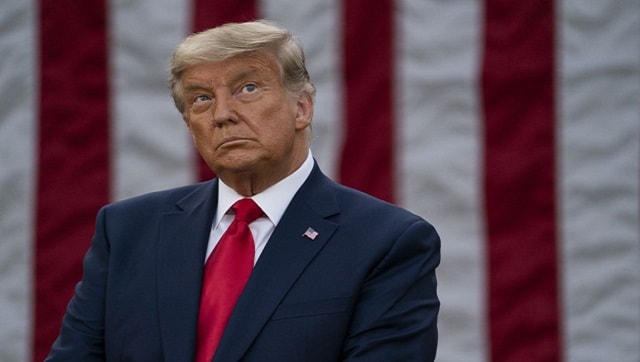 World
After the US Capitol violence, Trump faced a swift backlash from organisations across the board, ranging from social media giants, banks, universities, and even the Professional Golfers' Association