US midterm elections 2018: Early results likely 6 November midnight; key races to watch as Donald Trump stokes immigration fears
The US midterm elections on 6 November close by 7 pm EST and early results should begin trickling in by midnight when we'll likely know if Democrats have been able to flip the 435 member US House. Here's your bucket list of key races and polls to watch before a high stakes election spiked by Donald Trump's fiery rhetoric stoking immigration fears.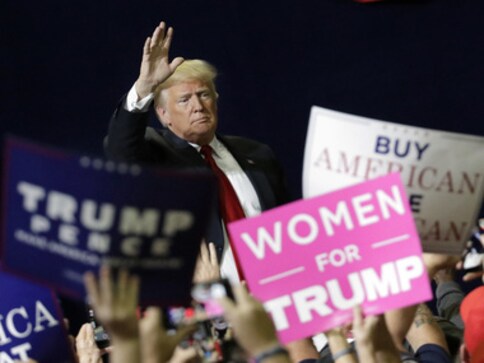 New York: The US midterm elections on 6 November will decide who controls US Congress plum in the middle of the Donald Trump presidency. As things stand exactly 24 hours before the action begins, poll forecasts show the US House (435 seats) and the US Senate (35 seats on the ballot) moving in opposite directions. Democrats are tipped to take back the House while the Republicans are looking stronger in Senate races. As late trends solidify, Donald Trump is distancing himself from the fate of House Republican candidates and devoting his final hours before Tuesday's midterm elections to helping Senate and gubernatorial candidates: "I think we're going to do well in the House but as you know, my primary focus has been on the Senate, and I think we're doing really well in the Senate." Worries have deepened that Trump's charged immigration rhetoric that rose to fever pitch in the last two weeks will cost the Republicans more seats that earlier feared.
Polls begin closing by 7 pm EST, last ones will close at midnight
That's 9:30 am IST on 7 November. Most polling places will close between 7pm EST and close at midnight - especially Alaska, Hawaii, California, many parts of Idaho, Oregon and Washington. Of the states with earlier closures, Florida, Pennsylvania and New York have a number of House seats which Democrats consider winnable. On the internet, you can watch ad-free election results on C-SPAN from 8 pm EST (6:30 am on 7 November IST).
Watch for 'immigration' turnout
Trump finally explained why he's ditching the economy for immigration as his hot button talking point at his bare-knuckle style rallies. "Of course I can talk about the economy, we're doing great but the economy isn't such an interesting topic, is it", he said to wild cheers as he trained his guns, yet again, on the dangers of illegal immigration. At least as far as Google search surge is concerned, Trump has succeeded already. In late September, immigration was only within the top 10 or 20 political Google searches across congressional districts—and perhaps surprisingly, it ranked higher in districts that supported Hillary Clinton in 2016, according to data compiled by The Washington Post. By the end of October, immigration was consistently among the five most-searched political topics, with only a few exceptions. What 6 November will tell us is this: Do more people wooed by Trump's fiery rhetoric on immigration turn up to vote or has he also succeeded in angering more immigration moderates to vote against him?
"Dems will make life hell for immigration officials"
We asked immigration attorney Cyrus Mehta for his view on where immigration policy goes from here. Here's what he had to say: "Even if the Democrats control both houses, Trump could veto immigration legislation that is not to his liking. However, I believe that if the Democrats take over one chamber of Congress, such as the House, they will hold oversight hearings and make life hell for immigration officials who have been responsible for separating children from parents or other heavy handed enforcement actions."
How many seats must Democrats flip to win the House?
In the US House, currently held by Republicans, Democrats need to flip 23 Republican-held seats to take control. If Democrats succeed here (they need a total of 218 seats for a majority), they can severely restrict Trump's elbow room to act on key election promises, like the border wall, apart from being a major embarrassment to Trump. Republicans would have to sweep all of the 22 races currently rated as toss-ups to hold onto their House majority — a nearly insurmountable challenge — says Politico.
Generic poll forecasts to watch
If you want to veer away from all the talking heads and go straight for the numbers ahead of polls, you can find a longlist of individual polls here or generic poll-of-polls for the House here and a similar curation for the Senate here.
Results? By midnight on 6 November, definitely by early 7 November 
The "official" stuff will likely come out in the early hours of Wednesday but we'll likely know who's going to control the House by midnight on 6th November EST. Some states could take weeks to announce the winners, especially where winners must get more than 50% of the vote. It happened in California in 2014.
Which of the 435 House races matter more?
The path to power in the US House of Representatives runs through barely a few dozen districts where Republicans are defending their majority and Democrats looking to flip those and get the 23 seats they would need to win control. Watch these races closely: Kentucky, North Carolina, Virginia, Ohio, Florida, New Jersey, Pennsylvania, Minnesota, Kansas, New Mexico, Washington State, California. The Cook Political report rates 17 Republican-held seats as likely to flip to the Democratic party, or leaning towards the Democrats.
Senate races to watch
Republicans want to expand their 51-49 Senate majority, their battle runs mostly through states that Trump won in 2016. Out of the 35 Senate contests Tuesday, 10 involve Democratic incumbents seeking re-election in states that Trump won big. This is where Trump is focusing his energies on the final stretch. Democrats will have to win all of their incumbent races and flip seats in a few others - notably Arizona, Tennessee and Texas - to take the Senate. Very tough. They'll need a systematic polling error in all of the races to take this one.
The morning after: If Democrats take the House...
Monitor Donald Trump's twitter handle at 3 am - that's the go-to place for reactions if Democrats take the House. Trump's already set the stage for both options saying "I'm on the ballot, I'm not on the ballot", he'll pick the one that aligns best if House and Senate go in opposite directions; in fact he may begin a new distraction even now. There's still 24 hours to go and that's plenty of time for a final churn in the Trump election playbook.
Arts & Culture
Garcia's kitchen has become a magnet for tourists that work up a appetite climbing the massive volcano located just 25 kilometres south of the capital.
World
In 2016, Beijing changed family planning rules allowing families to have two kids amid fears of fast-ageing population and shrinking workforce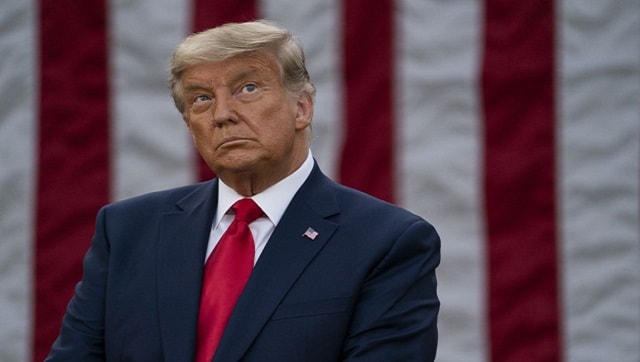 World
The board said the ongoing risk of serious violence justified Facebook's suspension at the time but said it "was not appropriate for Facebook to impose an 'indefinite' suspension."